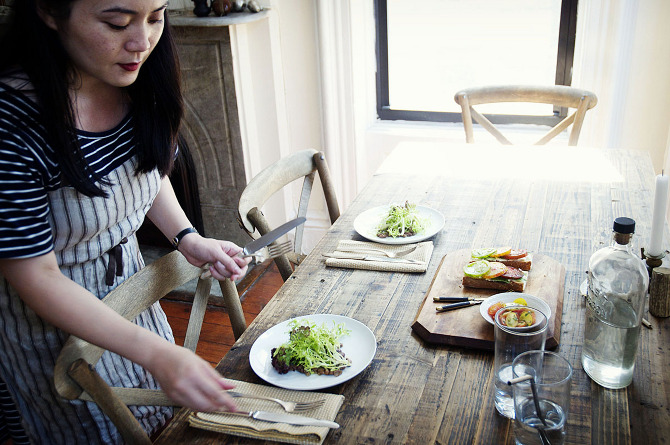 Lots of loveliness out there on the web lately. Here are a few links I bookmarked straight away!
Jen Causey's new project: The Makers.
A pale, pretty + refreshingly refined wedding at Snippet & Ink.
Jane's lovely post about Lilla Cabot Perry. I want to wear violets like the girl in the painting.
Jen Altman's new food portfolio.
Sally J. Shim's new design blog.
Martha's Paris in the Springtime post.
Jen Gotch is Polaroiding again? Yes, please!
Saipua's poppies on black, meyer lemon panna cotta, and turquoise + coral study.
Anna's confetti + roses shots.
Michelle Armas is on a roll with paintings I want to bury myself in: 1, 2, 3,
The coolest French girl style from Joanna Goddard.
Wow! 1,2,3,4, Honey Kennedy unearths the best sources.
Photo: Jen Causey for The Makers.