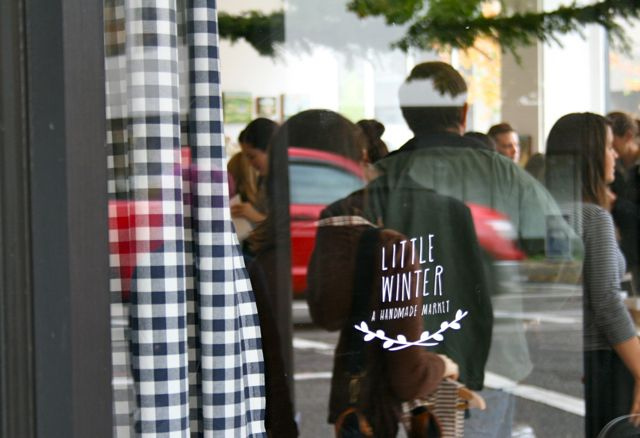 I had the pleasure of co-hosting (along with Abby Try Again) Little Winter Market over the weekend. Abby dreamt up the idea and then asked me to help curate the market as well as style the event. I love to support the handmade community so I happily obliged. It was super special to bring all of these artists, crafters and bloggers together in one room. I was once again reminded how truly lovely and kind this community is.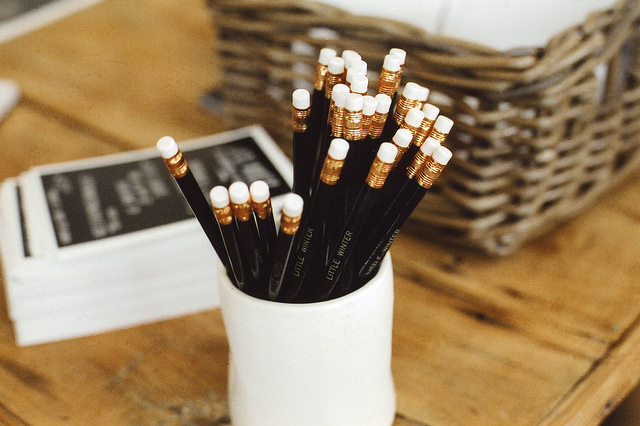 Styling the event was a lot of fun. The location (The Cleaners at The Ace) is flooded with gorgeous natural light and rustic wood floors so I thought a wintery Swedish cabin concept would be a great starting point for designing the event. Shanna Murray created the lovely little logo for us based on the theme. Abby ordered darling pencil favors and her amazing sister hand-stamped all the programs.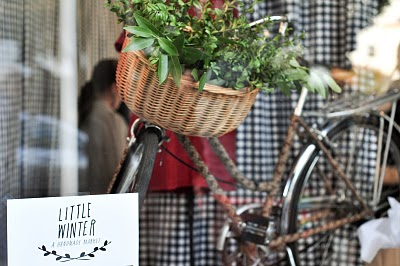 We even had a "Little Winter Bicycle" covered in fabric by Cori Kindred.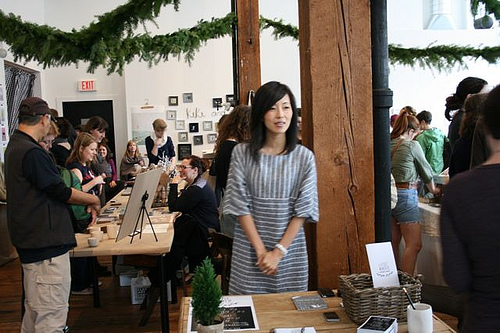 For decorations, I purchased simple Douglas Fir garlands and we strung them criss-cross like flags, across the room. We changed out the curtains to a black and white gingham and used farm tables (from Thea's Interiors) for the entrance and gift table (that's cute Sally Shim above greeting our visitors. Isn't she gorgeous in her homemade dress?) The vendor tables were covered in kraft paper or simple muslin tablecloths.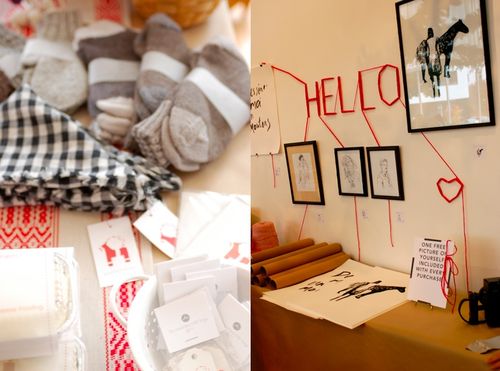 Two of our vendor tables: Garment House + Jordan + Paul Ferney. All our vendors are awesome stylists so each table looked amazing. Check out all the incredible vendors over here.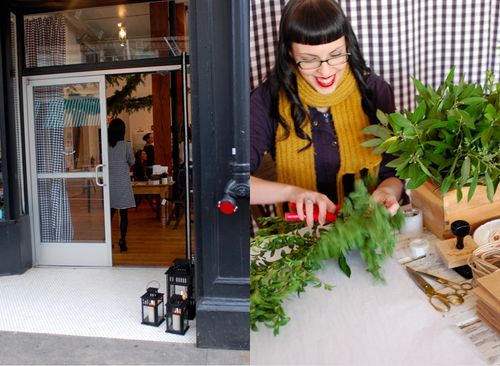 We set lanterns outside at the entrance to welcome shoppers. This is Nicolle (so cute, right?) cutting sprigs for our gift wrap table which was set up on a large whitewashed farm table in front of a gingham curtain.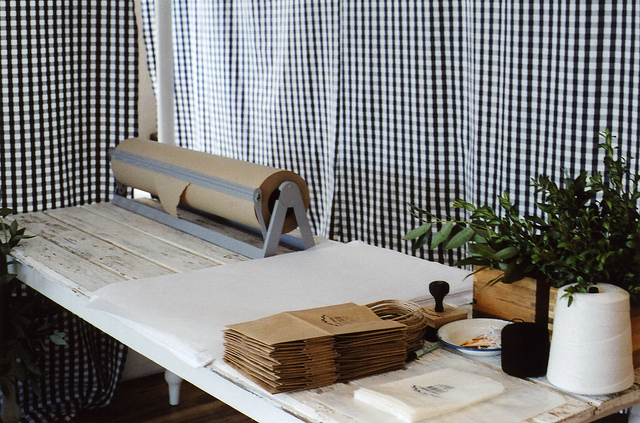 Here's a video by the amazing Anja that will make you feel like you walked around our market. Enjoy and please check out more photos and details on our Flickr stream.
Little Winter from anja verdugo on Vimeo.
There are so many people to thank so please see credits below. I have to give extra special thank yous to my friend Rich Wipf, my intern Samantha Shorey and our Project Manager, Corey Harmon and of course my partner in crime, Abby Powell Thompson. 
Photos: Jenny Vorwaller 1 + 4., 2+7 Anabela of Fieldguided.  3 Andrea, Hula Seventy. All the rest by me.
Credits. Creator: Abby Powell Thompson. Project Manager: Corey Harmon. Styling: Chelsea Fuss. "Little Winter" Name: Cori Kindred. Logo: Shanna Murray. Location: The Cleaners at The Ace. Farm Tables: Thea's Antiques. Layout: Rich Wipf. Styling Assistants: Rich Wipf and Samantha Shorey. Volunteers: Jenny Young, Havilah Savage, Brittany Hassell, Blythe Woodward, Sally Shim, Summer Allen-Gibson, Alyson Brown, Carlie Armstrong, Susan Lutjen, Jen Mccabe, Nicolle Null, Lindee Lewit. Thank you to Jen Alfieri-Adams at The Ace Hotel.