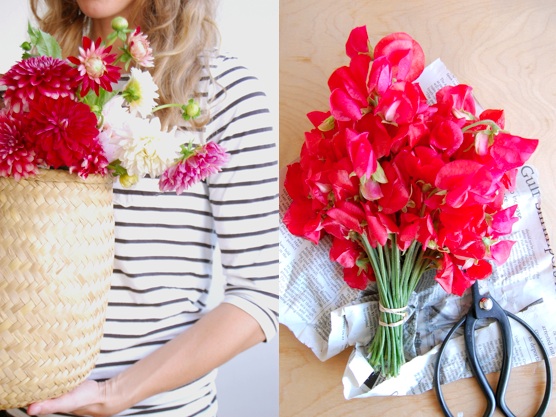 Some of my favorite wedding bouquets I've seen are not made by a fancy florist at all but are just a sweet and simple bundle of flowers. A perfect example is this sweet French wedding where the bride picked a bouquet of poppies the morning of her wedding.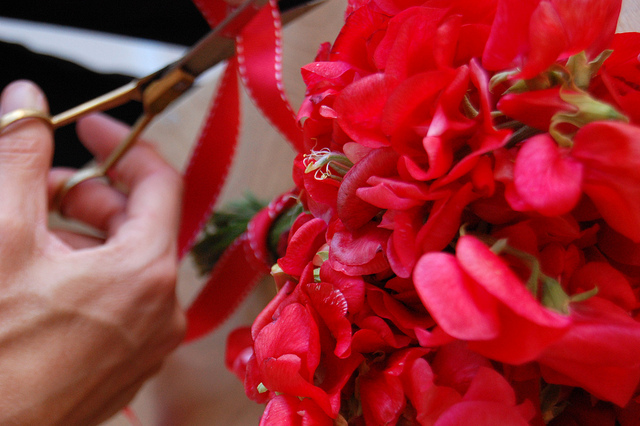 The flower bundles at farmers' markets are so pretty, why not just leave as is and add a pretty ribbon? I think it could be a super chic wedding bouquet and for $5, saying it's budget-friendly is an understatement! You can see my full article over at Project Wedding.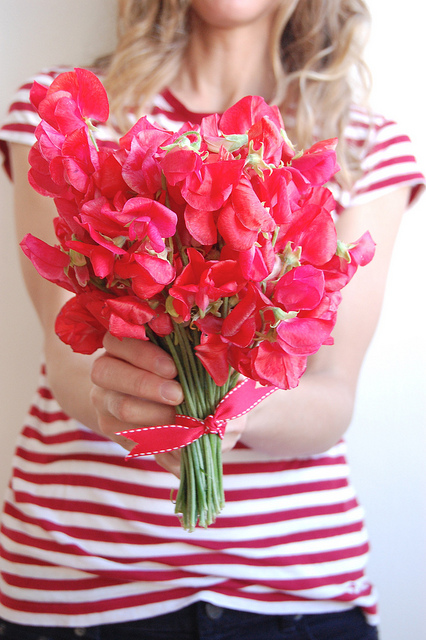 These sweet peas smell delicious! 
I think these tiny, variegated zinnias are so sweet and I love the combo of the windowpane ribbon.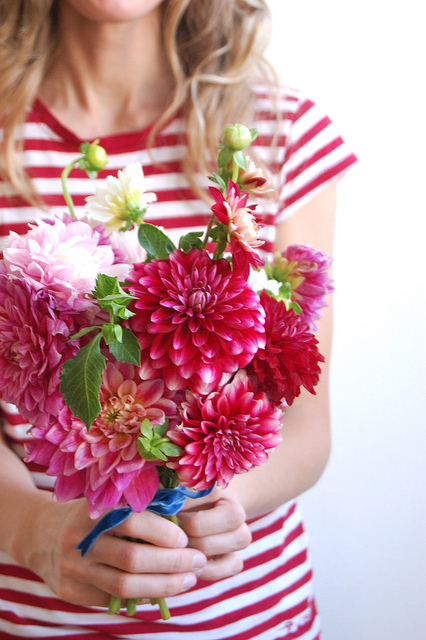 How I love dahlia season! The blue velvet ribbon is the perfect touch to these sumptuous blooms.
Story + photos created for Project Wedding by Chelsea Fuss. Thank you to Amber Furqueron for assisting and modeling and to The Cleaners at The Ace for hosting the shoot.