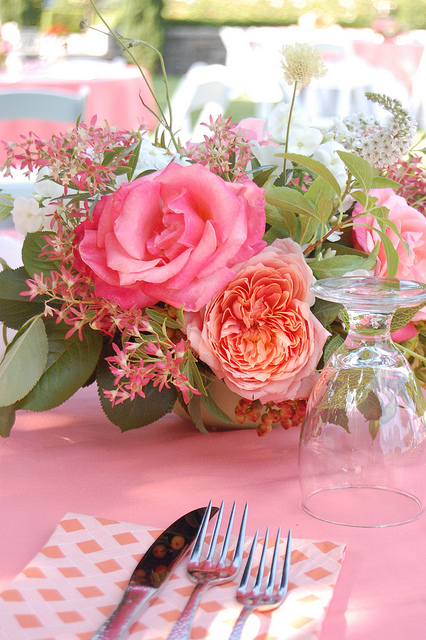 A few weeks ago I arranged flowers for a lovely client who used to drop in for classes and sweet bouquets back when I had a little flower shop. When she called and asked if I would help with her garden and pool party at her property outside the city, I couldn't resist. This client likes things, colorful, fun, and with a mix of modern and traditional. Luckily, she's also a treat to work with.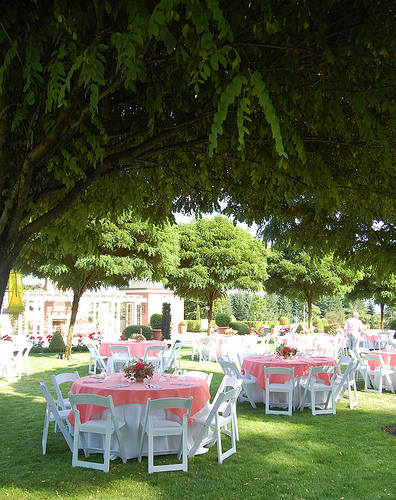 I spent the day at her home arranging flowers for the garden, the pool area, and for all around her home (If that sounds like a dream, you should see the sweaty, stressed, mess I was:). Just like the old days, my mom came along to help with the flowers. We used garden roses from a local grower and even clipped some blossoms from the surrounding gardens.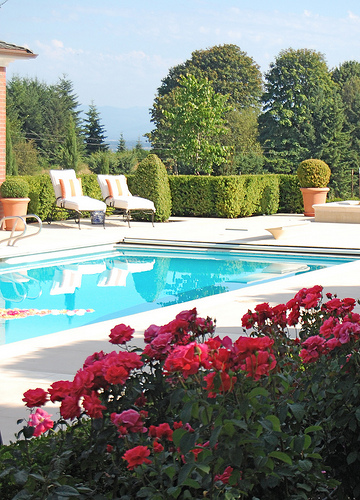 Two lovely friends (thanks Rich + Amber!) created a gorgeous installation of floating flowers for the pool. It's quite hard to float flowers in a large pool as they tend to float to the side and create little impact, so we figured out the best way was to sew them together and though you can barely see it in this photo, it turned out quite lovely (very natural looking!).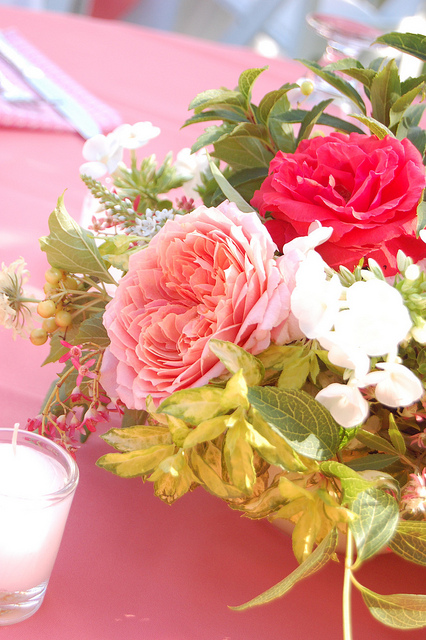 Here's another peek at the flower arrangements. My client asked that they be organic and gardeny. The color scheme for the entire event was based on those gorgeous coral roses alongside the pool. I think the effect was cool and summery!
Snapshots by Me.