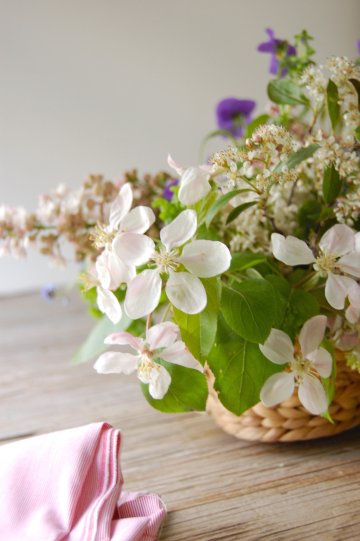 I wanted to make a flower arrangement inspired by the old-fashioned cottage gardens in England. They used to grow everything together: veggies, flowers, fruits. 
I used lettuce, apple blossoms, lilacs, spirea, violas, forget me nots, lily of the valley and jasmine in the arrangement. I had Katy Elliot on my mind while making it because it seems like something that should live in her house. Basket is from Pier 1 (so cheap and I love it!). I am currently mourning the end of apple blossom season!
Photos by Chelsea Fuss for Project Wedding.