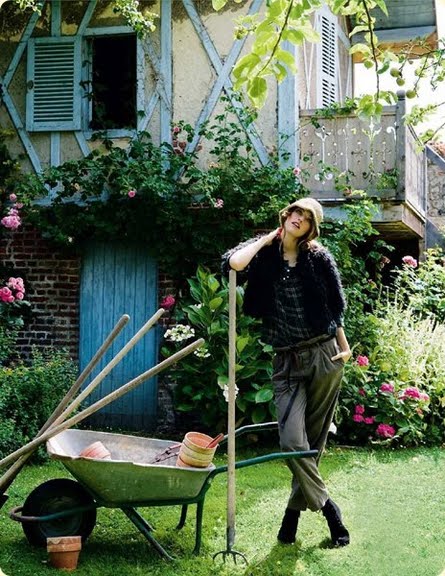 I am on an England kick lately. Oh, and a garden kick. Maybe I am just out of the loop, but have you noticed a lack of garden-focused , inspirational blogs? Luckily, I just came across this lovely Tumblr, Gardening in Heels.  
I am a predictable, boring, cliché. You can show me a million different versions of the English girl in a cottage garden photo shoot and I will never tire of it. My dreams are made of this stuff.
Photo from Elle via Gardening in Heels and  Dust Jacket Attic.