Apologies for abandoning this blog for a week! I was at Alt Summit, a fantastic conference for design bloggers where I got to meet many of my Internet friends face to face and even got to share a room with the most fabulous Anne Sage. I found out that all these blog friends I have are not only design-lovers but just my sort of people; personable, down-to-earth, and totally real.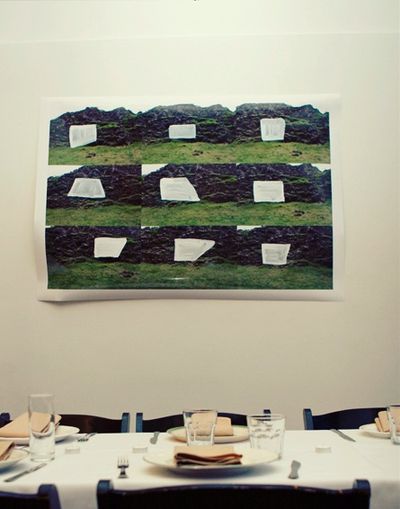 After a day in Portland, I headed to Seattle with my sister. On Monday night we attended a New Guard dinner. The New Guard dinners are small gatherings featuring up and coming chefs, artists, and musicans. The food was phenomenal and the whole experience was really lovely. They've been featured on Daily Candy if that gives you an idea of the excellence. Find out more about New Guard here.
Photos of New Guard by Sarah Jurado.