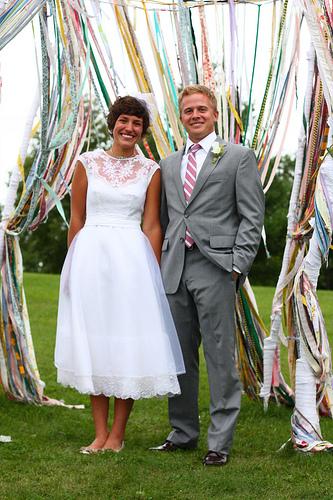 I am loving these details from artist, Jamie Bertsch's wedding. Here's what she says about the decorations: 
We made the arbor together, it was our collaboration installation! (we're both artists). The decor was based off of the pieces that we've collected over the years we've been together (with the addition of a few family heirlooms). We wanted every detail to be personal, and to have an overall setting that really captured "us".
Update about the dress: "My dress is my mother's wedding dress. We altered it together for my wedding day (we were the exact same size!). 
More lovely photos on Jamie's Flickr.