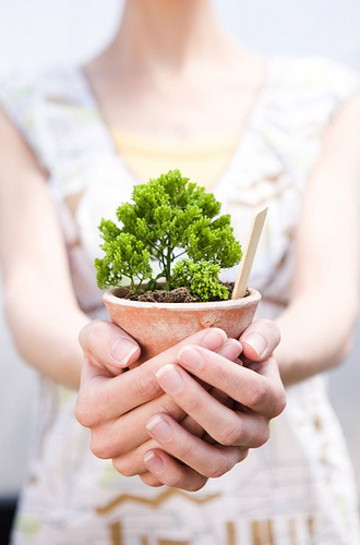 Ever since I began my sponsor program last year, I've wanted to give it a philanthropic twist. For 2009, I am excited to tell you that I'll be donating 5%  of all individual sponsor* fees to Growing Gardens, a Portland based non-profit that fights hunger. Each spring, with the help of volunteers, Growing Gardens builds backyard vegetable gardens for low-income families. For three years, they offer support and training so that residents are able to grow their own organic vegetables. Read more about Growing Gardens and their other programs on their website. I love this healthy, long-term approach to fighting hunger and am pleased as punch to work with them.
Would you like to be a Frolic! Sponsor? See here for details or email me at chelseafuss (at) gmail (dot) com.
*Martha's Circle not included.
Image by Nicole Hill. Styled by me.