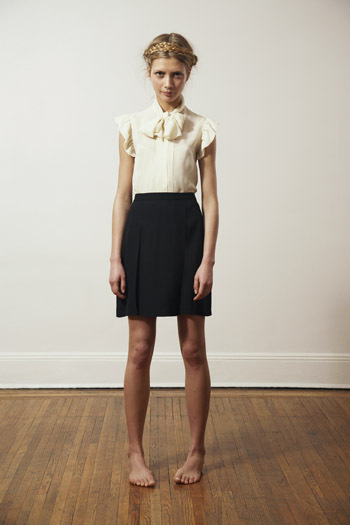 Diana Vreeland said "Elegance is refusal." Clothes are so affordable
and abundant these days that we fall in and out of love with them too
easily. Resist buying armloads of cheap trends. Cultivating a life long
love affair with a few well-made pieces is better for the environment,
for your wallet, and for your soul.
Photo from Lyell Spring/Summer 2006