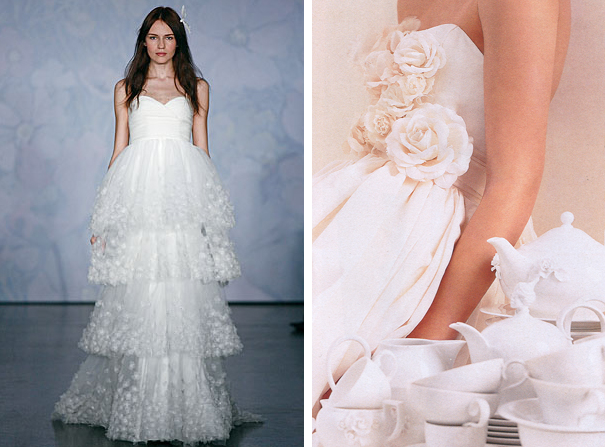 I don't know if you remember (or care to remember) the few posts I did about wedding dresses last summer. Well two weeks ago I sat down with Daniel Faucher, an unbelievably talented couturier whose dress-making studio just so happens to be down the hallway, five (or six?) doors away from my letterpress studio.
And we have a dress. I think. In swiss dot and other white-on-white cotton voiles, with a bit of other things mixed in. Hopefully not too much overall, more about texture and shape than embellishment. It will ultimately be a hybrid of the two above.
And! The best part is that the bottom tiers will be a separate skirt. Which means that after we have said our vows and eaten our dinner, I can dance in a short dress and sparkly heels and feel like I'm at a kickass party.