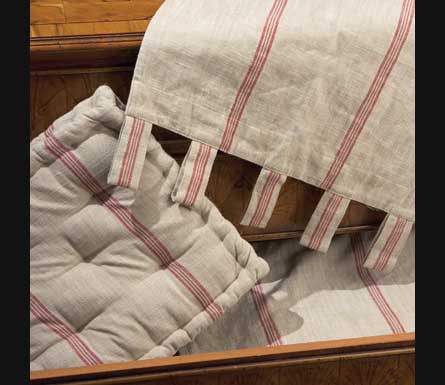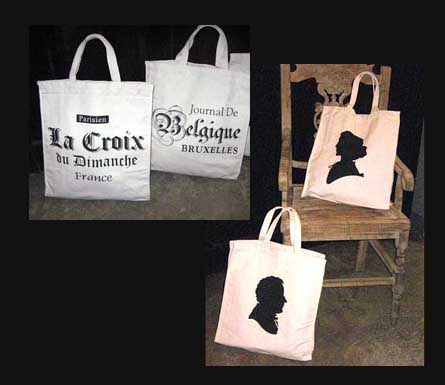 I love just about anything with a stripe. I wear a striped shirt almost every day, we have striped rugs, our duvet and pillowcases are striped… you get the idea. And I love the look of feedsacks and ticking stripes and anything with a good old-fashioned bent to it.
So I love this collection of linens from Mothology. Drapes, cushions and table linens, and so reasonably priced!
And for Chelsea's love of French newspapers, these grocery totes should fit the bill. Not Le Monde, but still cool. The silhouettes are pretty too.