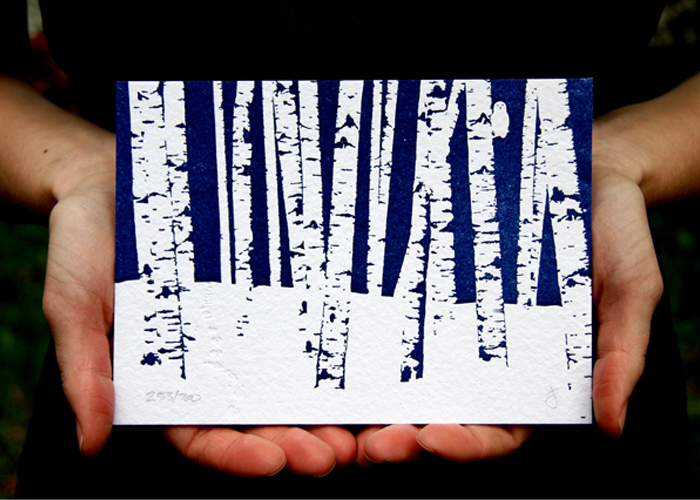 I am a big fan of these winter letterpress prints and cards by Red Bird Ink. The birch trees in the snow bring me right back to my childhood in New Hampshire where there were birch trees a plenty, and snow up to my nose.
The cable knit letterpress cards look like something I'd love to receive on a blistery cold day. So lovely! Check out the Red Bird Ink shop right here.
Photos: Red Bird Ink. Thanks, Joyce!