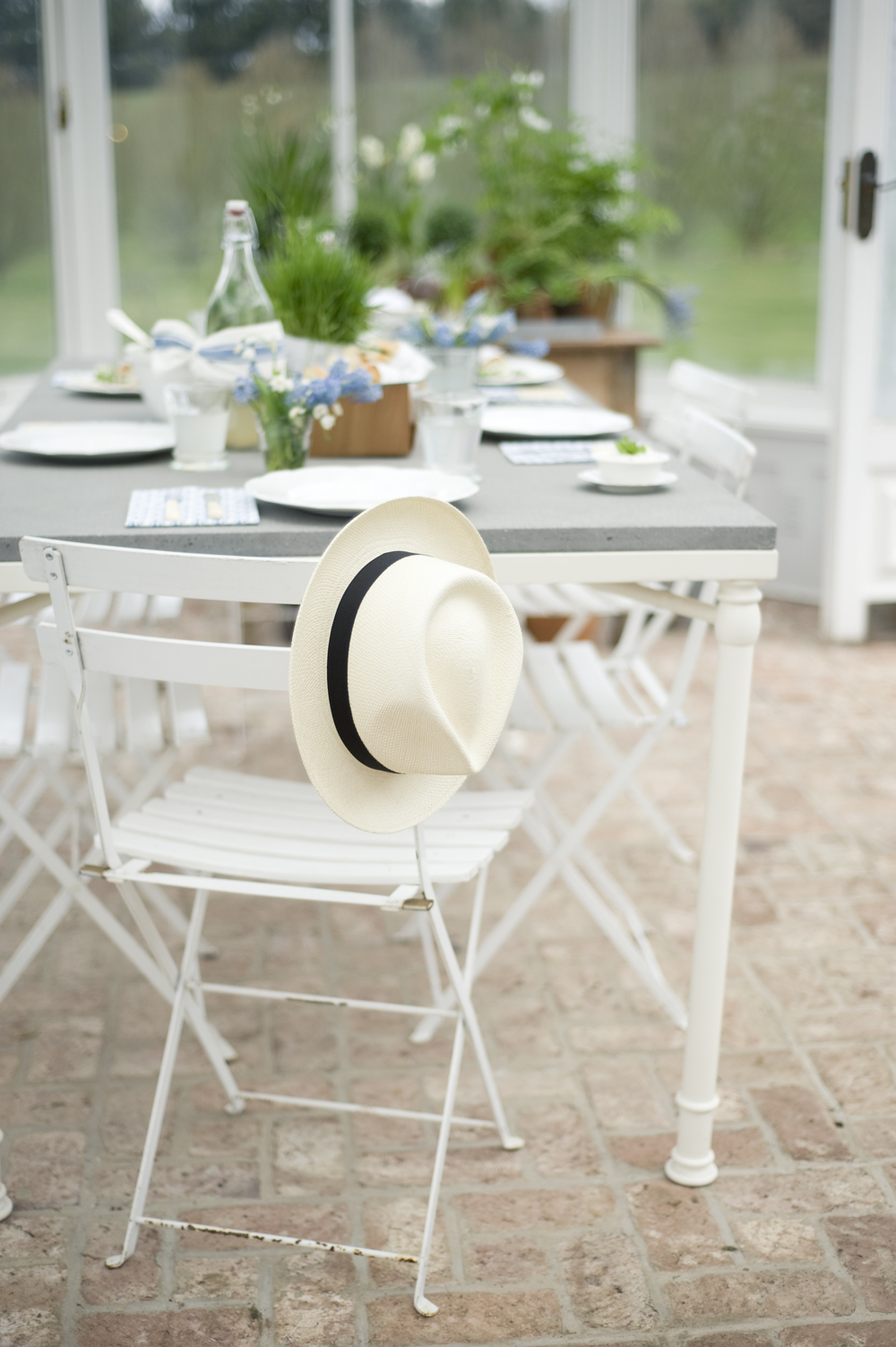 I recently had the chance to put together a greenhouse wedding shoot with photographer, Lisa Warninger for Project Wedding. The story is inspired by last summer's visits to Rosendals Trädgård, a delightful garden with greenhouses and orchards, in Sweden.
A gorgeous English greenhouse filled with orange blossoms, lily of the valley, myrtle, hyacinth, and snowdrops was our backdrop. (garden props from Terrain + plants from Cornell Farms)
Delicious snap pea and fennel salad, and English cucumber sandwiches on rosemary, sea salt baguettes were served with basil-infused lemonade. (Food by Elizabeth Fuss)
The bride wore a cotton tea-length dress with a pinafore (By Elizabeth Dye) and the groom wore a Liberty style tie and straw boater hat (Tie from Fieldguided). Hand-drawn invitations set the scene (By Nisee Made).
Visit Project Wedding for the full article and more details. 
Credits: Photography: Lisa Warninger. Wardrobe styling: Elizabeth Dye. Floral, prop styling and production: Chelsea Fuss. Styling and production assistants: Amber Furqueron, Lauren Willhite, Rich Wipf. Hair and makeup: Madeline Roosevelt. Location: provided by Teri at Atelier Design Group. Models: Andrina Kaupert and Ashton Macaulay from Option Model Management. Invitation and favors: Denise Ann Holmes at Nisee Made. Food: Elizabeth Fuss.
Sources: Plant rental: Cornell Nursery. Additional plants: Sammy's Flowers, Kordell's Produce. Glasses, radish salt and pepper shaker, white bowl, plant markers, antique trough, glass cloches: Terrain. Farm table: Thea's Interiors. Cafe table and chairs: provided by Arlette Nelson. Tie: Fieldguided. Hat: John Helmer. Dress: Elizabeth Dye.