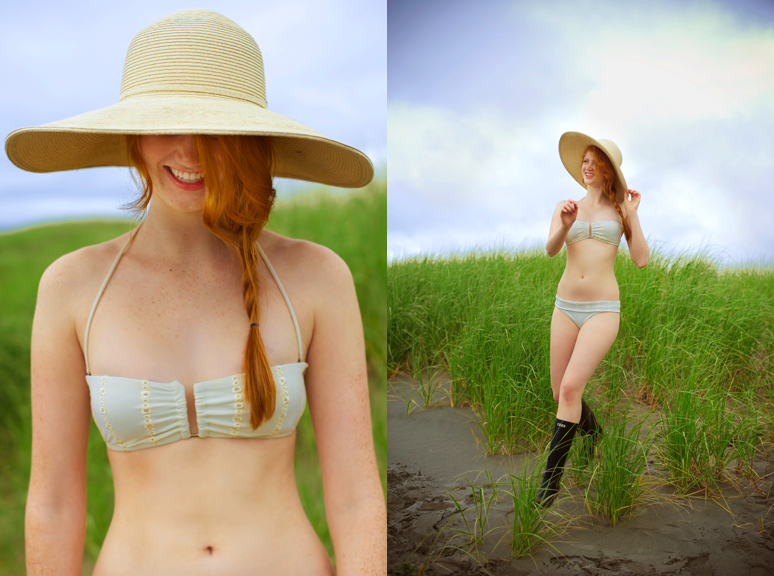 I am so excited to celebrate the last bit of summertime. I hope it lingers for a little bit longer. Lisa Warninger took these photos at the Ocean Park Beach (on the Long Beach Peninsula in Washington State) with our model friend Rachel Grant who was gifted with the best red hair and freckles! Madeline Roosevelt is responsible for the lovely side-swept braid and pretty make-up. Next week, I'll show a tour of the darling cottage down the road from this beach!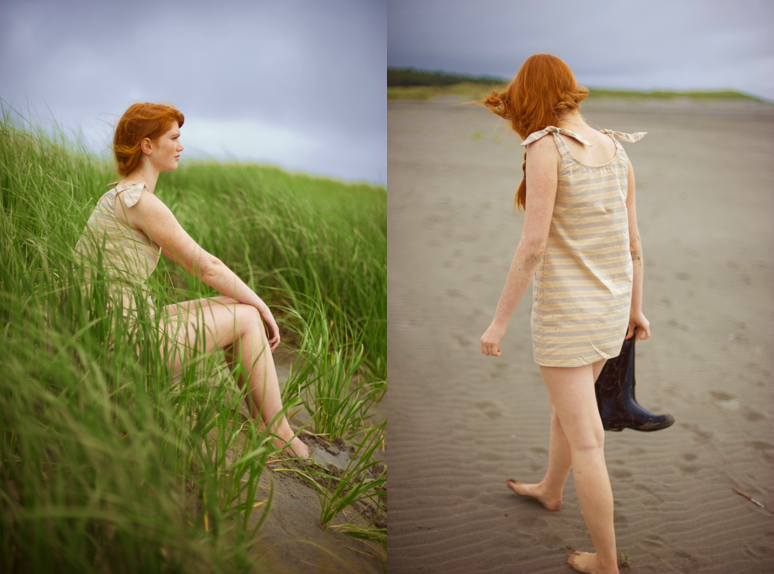 Have a wonderful weekend, my friends!
Photos: Lisa Warninger for Frolic! Model: Rachel Grant. Hair + makeup: Madeline Roosevelt. Wardrobe styling: Lauren Hartmann and Chelsea Fuss. Wellies: Golden Rule. Dress: Fischer. Accomodation courtesy of Old Faithful. Click on the images they look better, bigger!