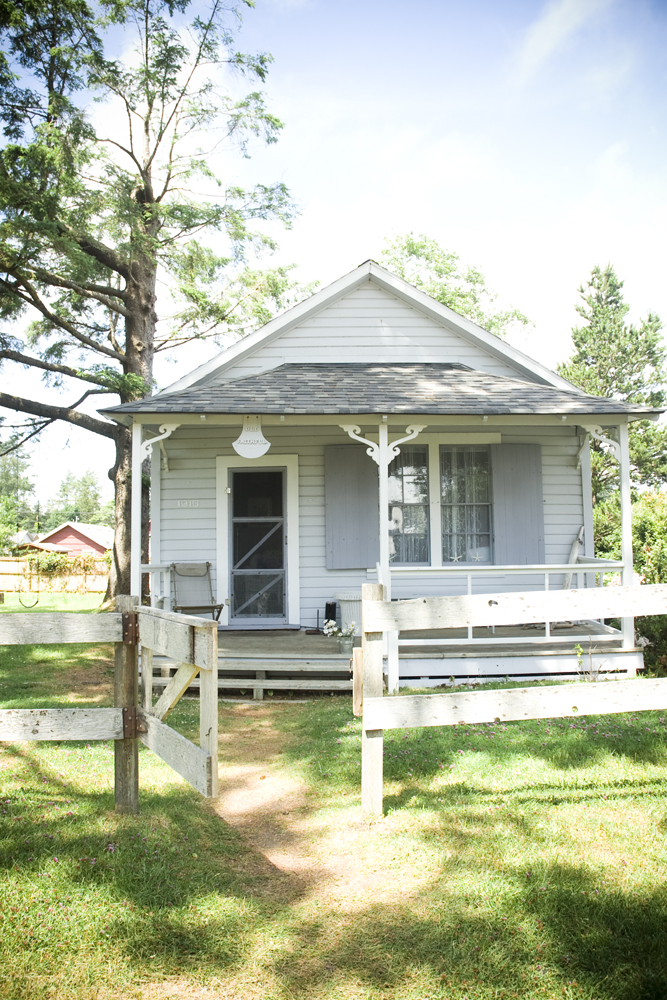 A few months ago I received an email from Maura, the owner of this lovely cottage. She was interested in trading a stay at her cottage for some photos. I am a lover of cottages, as you know, so I was definitely up for this! I brought my photo shoot friends (Lisa is of course is responsible for the photos) and we put together a few stories in and around the cottage. We were very inspired by Maura's lovely home.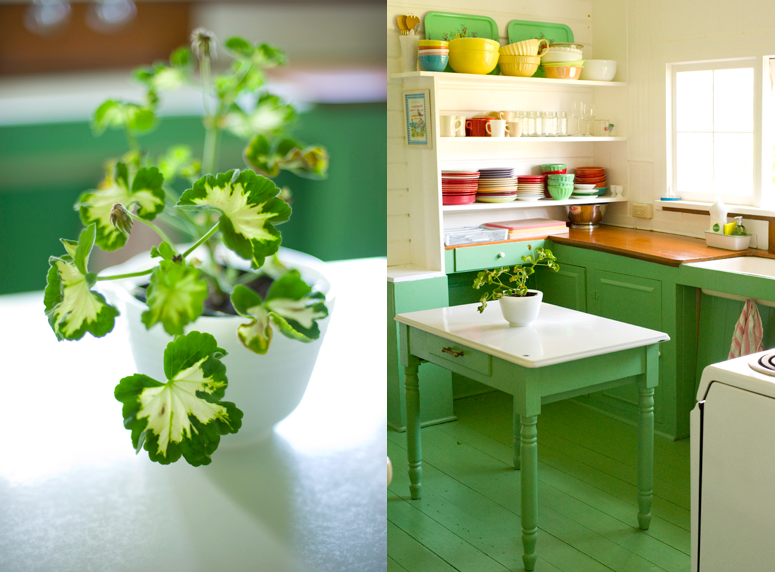 Located in the sleepy town of Ocean Park, Old Faithful (built in 1887) is a short walk from gorgeous sand dunes at the edge of a quiet beach. I am not big on touristy places so this quiet town felt ideal to me. You won't find Internet or TV in the cottage, which makes it a great place to re-charge. The kitchen is stocked up with all the essentials for cooking. I can't wait to go back again and cook a feast in the kitchen to eat on the beach ! 🙂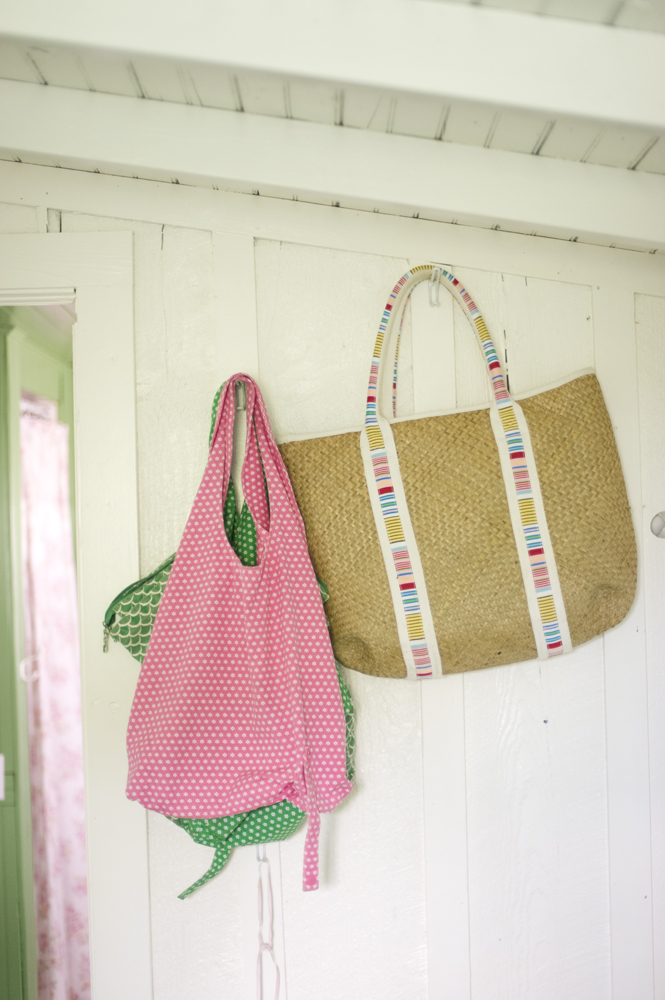 Maura has put together the ideal summer cottage. Everything was picture perfect. I loved the whitewashed walls and floors and the fresh green paint in the kitchen and bathroom.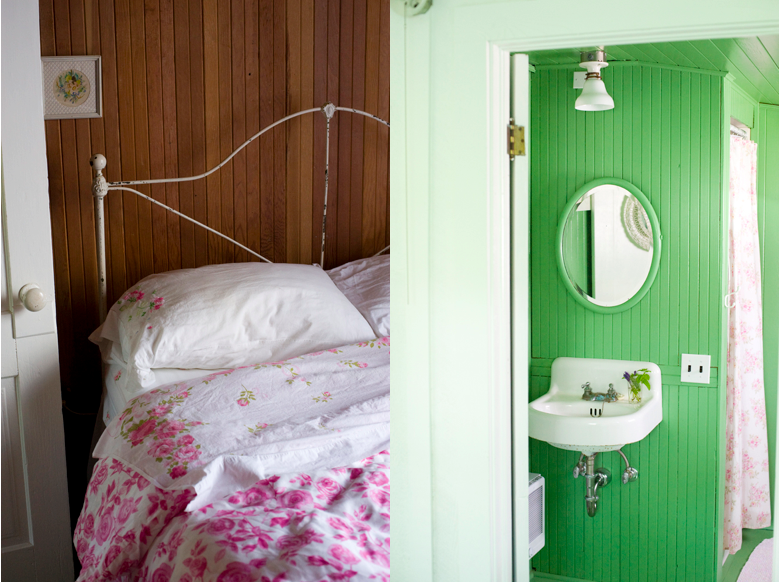 The bedroom is filled with flowery touches from paintings to pretty rose-strewn sheets. There's another bedroom too with bunk beds for four. You can rent the cottage right here.
Thanks so much, Maura!
Photos by Lisa Warninger for Frolic! Accommodation courtesy of Old Faithful.