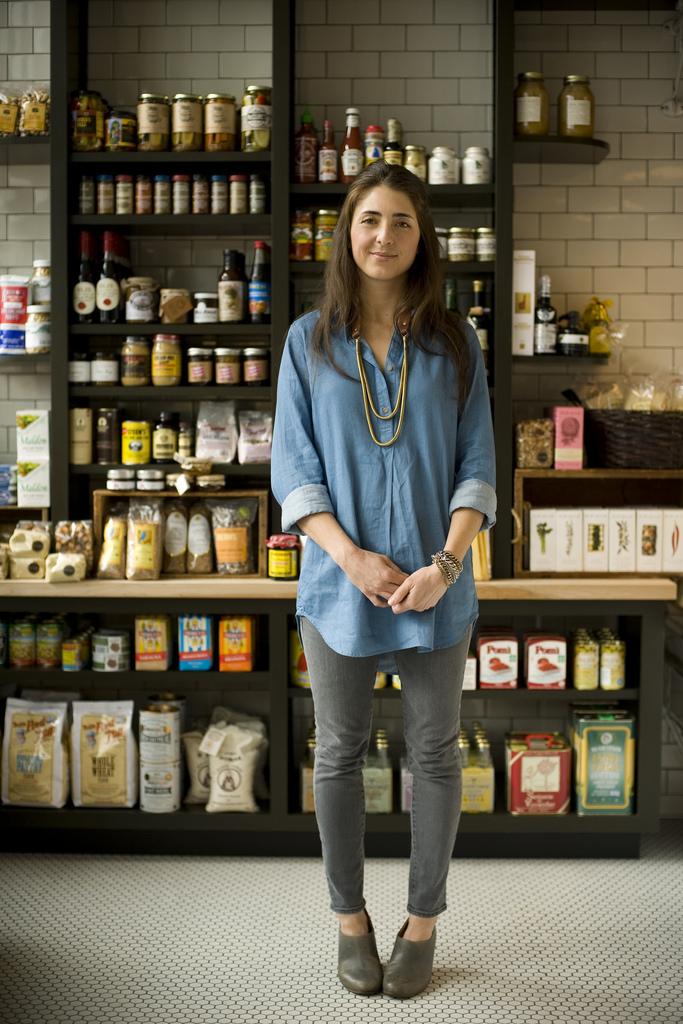 Several months ago, I worked with Lisa Warninger on an article for Kinfolk about my favorite little grocer in town, The Woodsman Market. I can't really take any credit for it, as Lisa snapped the gorgeous photos of the market as is (no styling needed!). The lovely Alyson of Unruly Things was our shopper and above is the manager, Carly. If you visit Portland, this is a must-stop! It's right next to the original Stumptown coffee in one of my favorite neighborhoods over on Division. 
You can read more in Kinfolk, but The Woodsman carries the best of everything, whether it's honey from SE Portland, eggs from Helvetia, Iberian ham from Spain or Heinz ketchup. You can buy in very small quantities if you need to which I personally love since I tend to grocery shop several times a week. It's easy for me to drop by, pick up a few eggs, a baguette, cheese, some proscuitto, and fresh veggies to make a spur of the moment dinner. I can't leave with out pretty flowers either. Earlier in the year, I told you about their lovely flower stand operated by Fieldwork.
Everyone who works at The Wodsman Market is incredibly knowledgable. They can tell you when the eggs were delivered, from what town, and probably a little story about the farmer, too. 
When Lisa and I were there working on the story, the owner of Jacobsen Salt Co., Ben, happened to stop by for a delivery so we got to chat with him. Started less than a year ago, Jacobsen Salt is the biggest rage here in Portland, because it's the only salt harvested in Oregon, which of course is pretty cool. I am a salt maniac and I think it's delcious.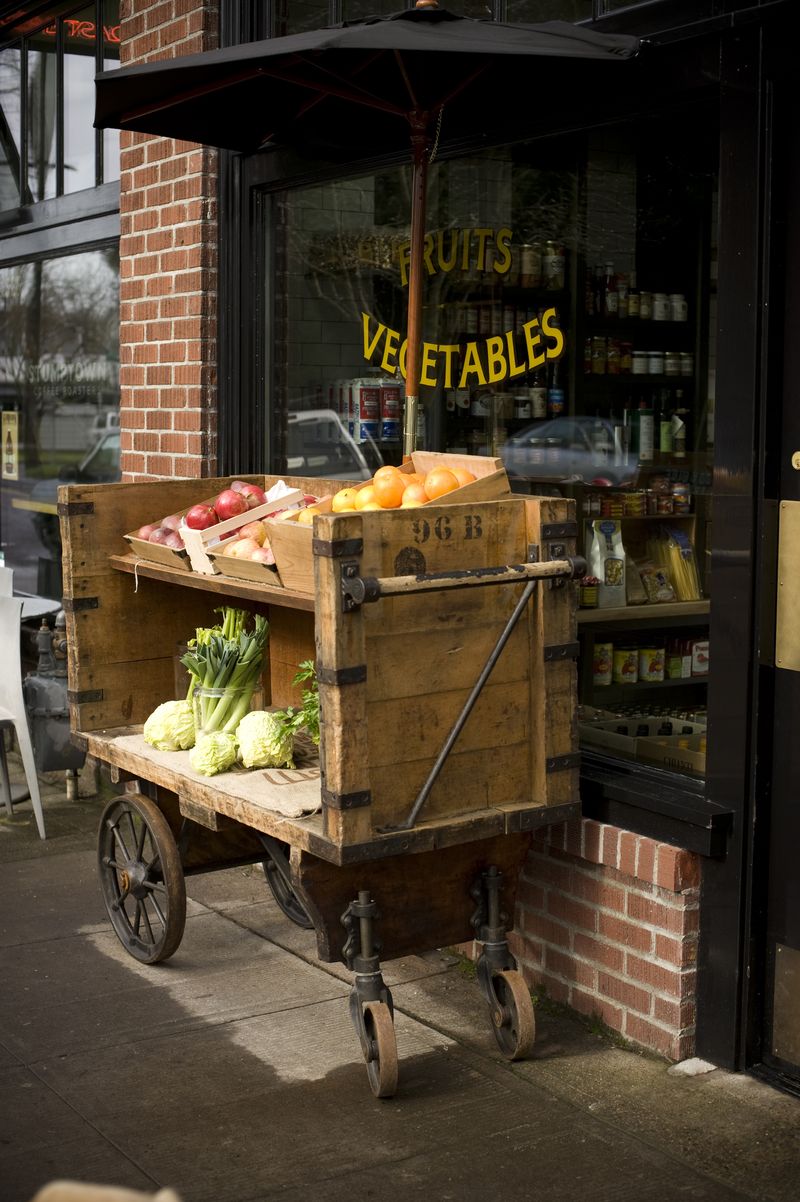 It's always a pleasure to work with the kind people at Kinfolk and of course my pal, Lisa Warninger. Be sure to stop by The Woodsman, if you are in town. They also sell the most delicious sandwiches for lunch!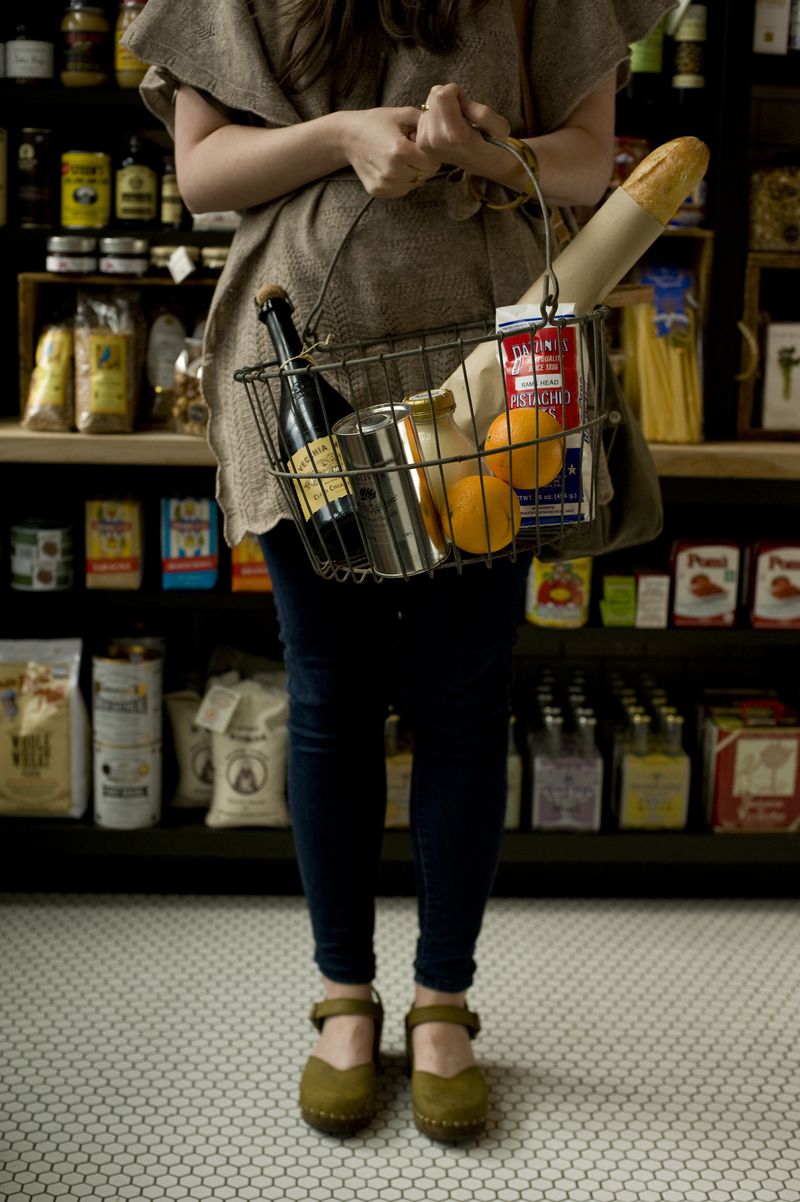 Photos: Lisa Warninger for Kinfolk. Production by Chelsea Fuss. Thanks to Alyson of Unruly Things, and Carly and Noah at The Woodsman Market.