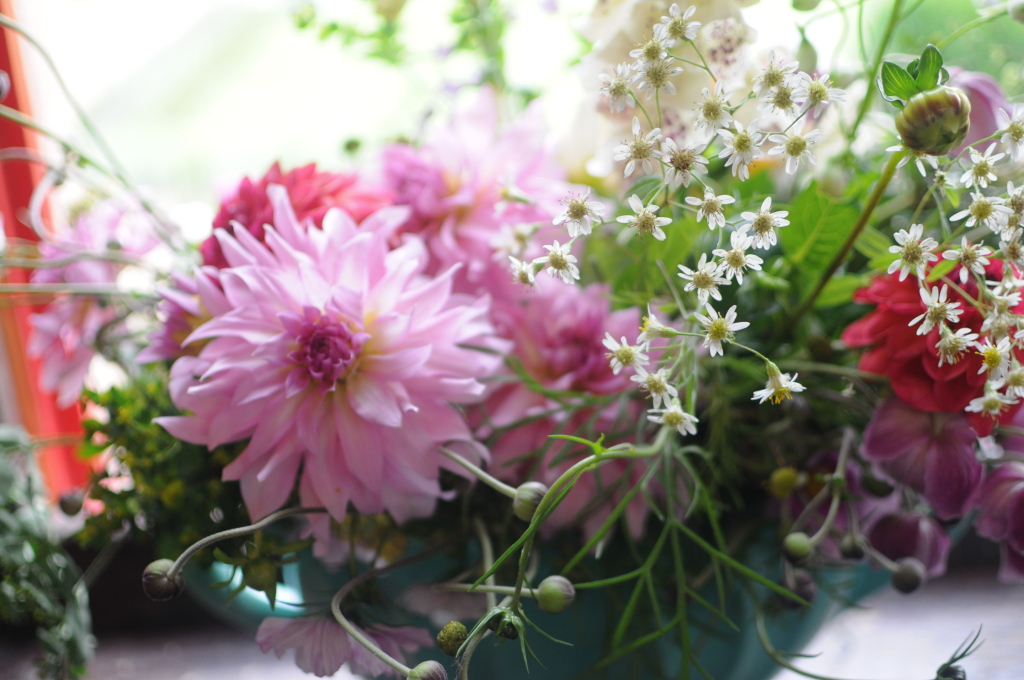 My lovely farm host, Lara of Manor Farm Cottage Flowers, has introduced me to a whole new world of English florists and growers and I am much obliged. A few weekends ago, I had the chance to help out one of our friends, Saffy of Bath Flowers, with a big floral installation at a country house in Devon for a grand English country wedding. I learned so much from Saffy and loved tagging along, helping out with the floral design and snapping some photos. India of Vervain Flowers and another florist friend, Emma, also assisted.
Saffy tries to use British grown flowers in all her designs. For this project, she combined her local sourcing (many flowers were grown at Manor Farm Cottage Flowers) with flowers from the client's garden and the result was lush, wild, effortless, and quintessentially English.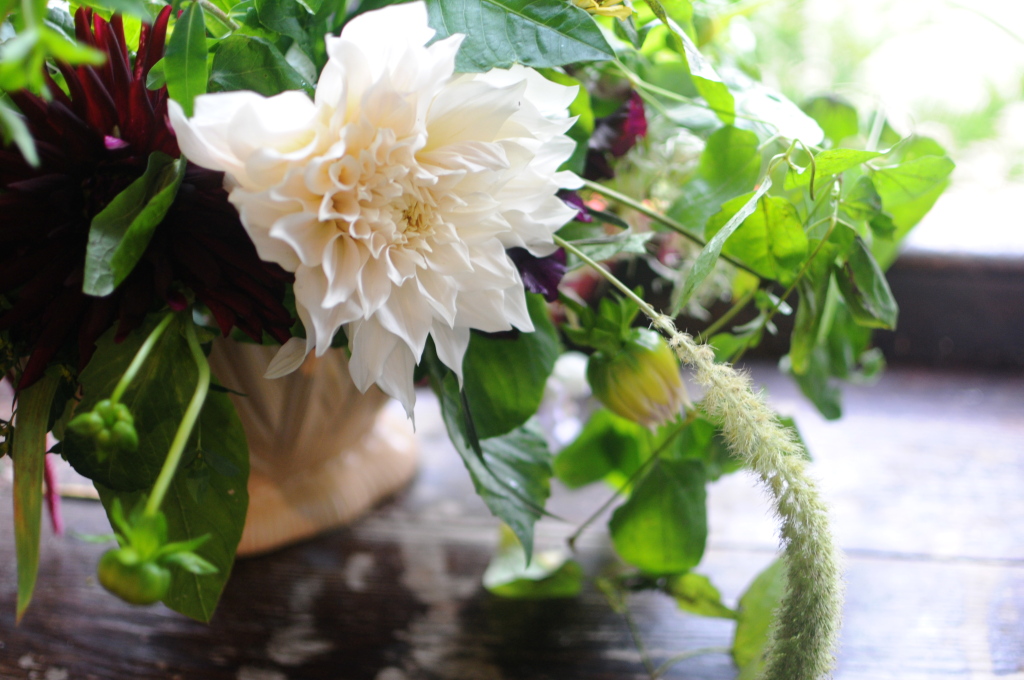 Saffy created an amazing floral installation on the mantle where the wedding ceremony took place, meadows in window sills, and around sculptures, to really bring the old manor house to life! Simultaneously wild, effortlessly sophisticated, and vibrant, the designs and floral plan were spot on for the location and event.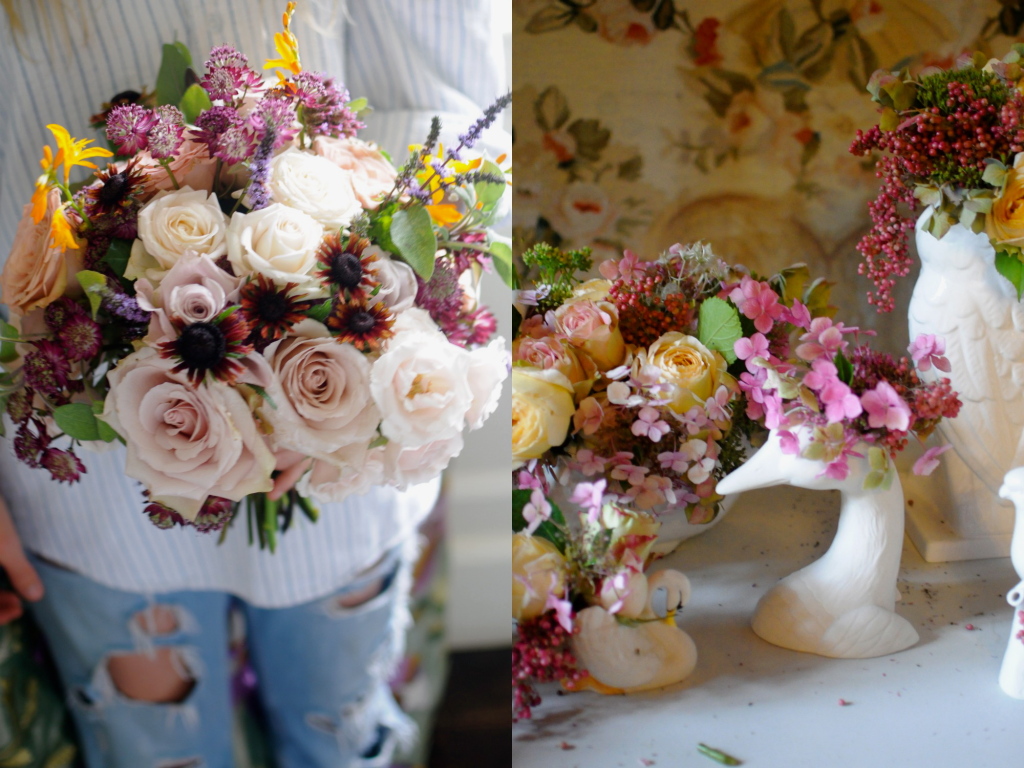 I was thrilled when I learned one of my assignments was to fill a collection of swan vases with a recipe of pepperberry, muted pink hydrangea, and caramel antique roses.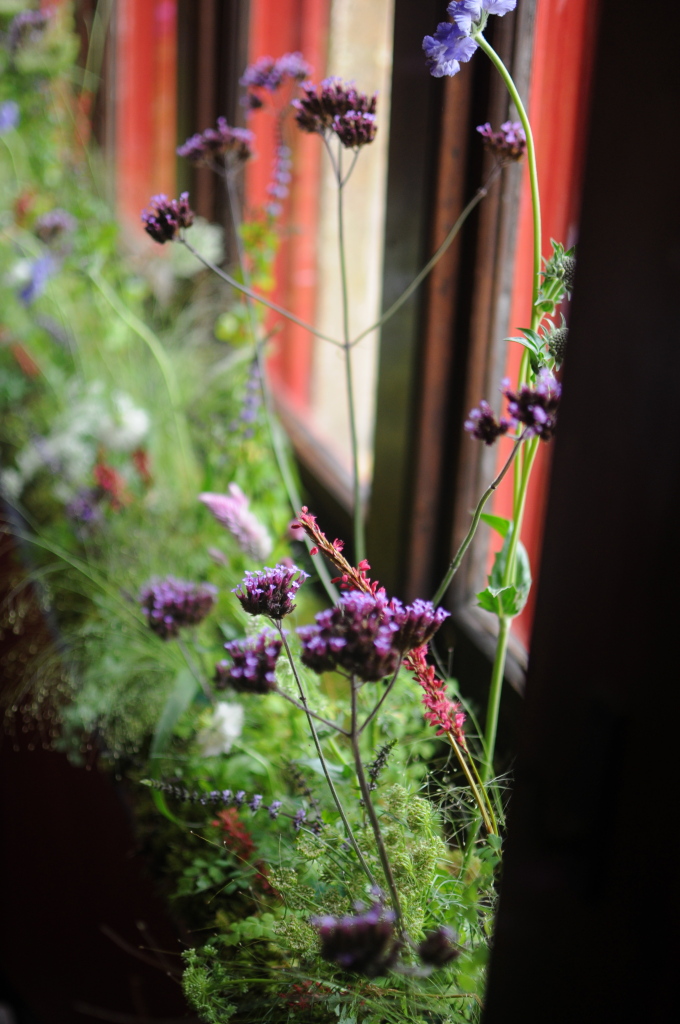 Here's one of Saffy's trademark fresh meadows, she designed for the window sills.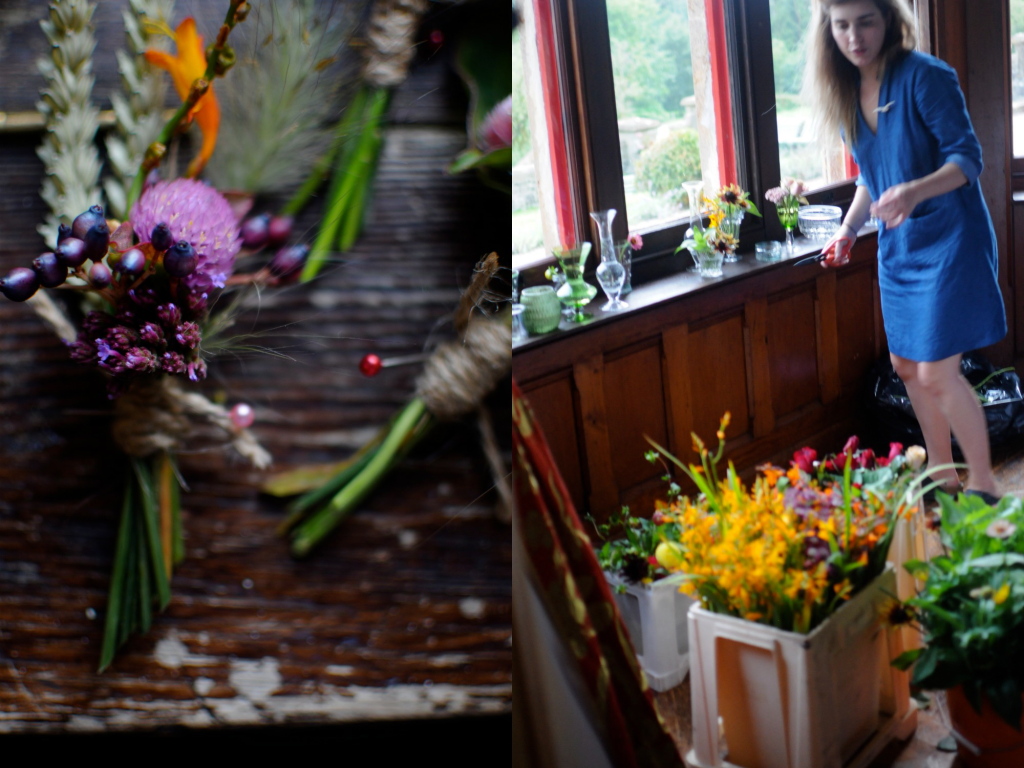 Three of us stayed up til all hours making boutonnières from billowy garden flowers (grown by Lara).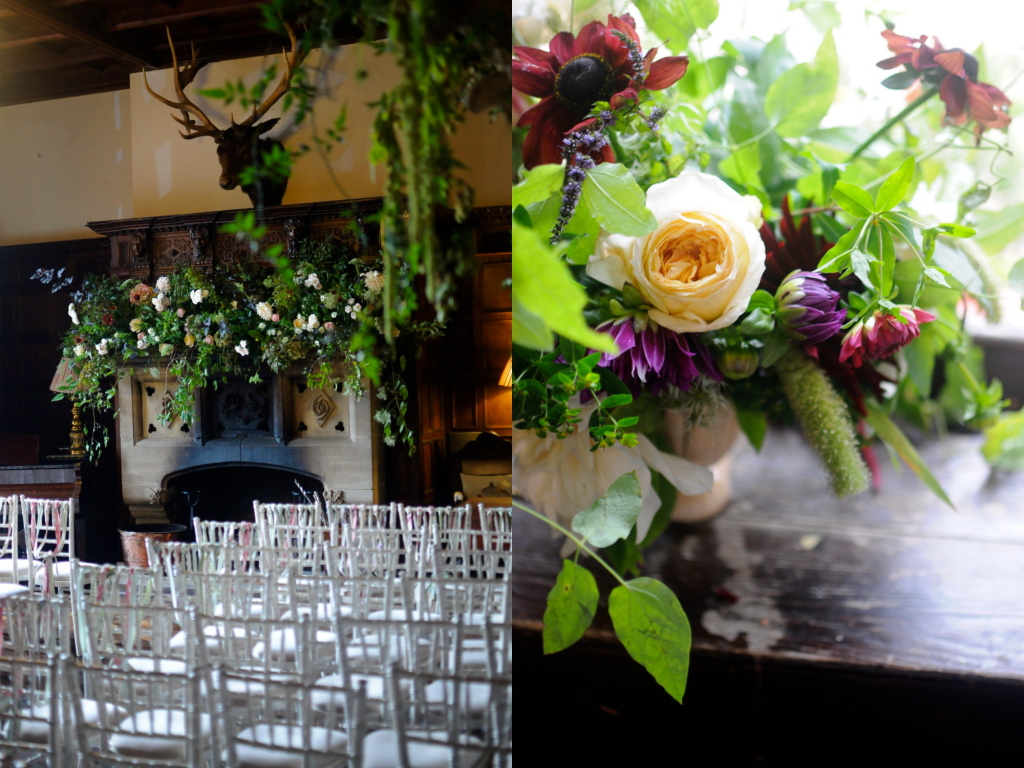 Here is Saffy's grand floral installation in the living room.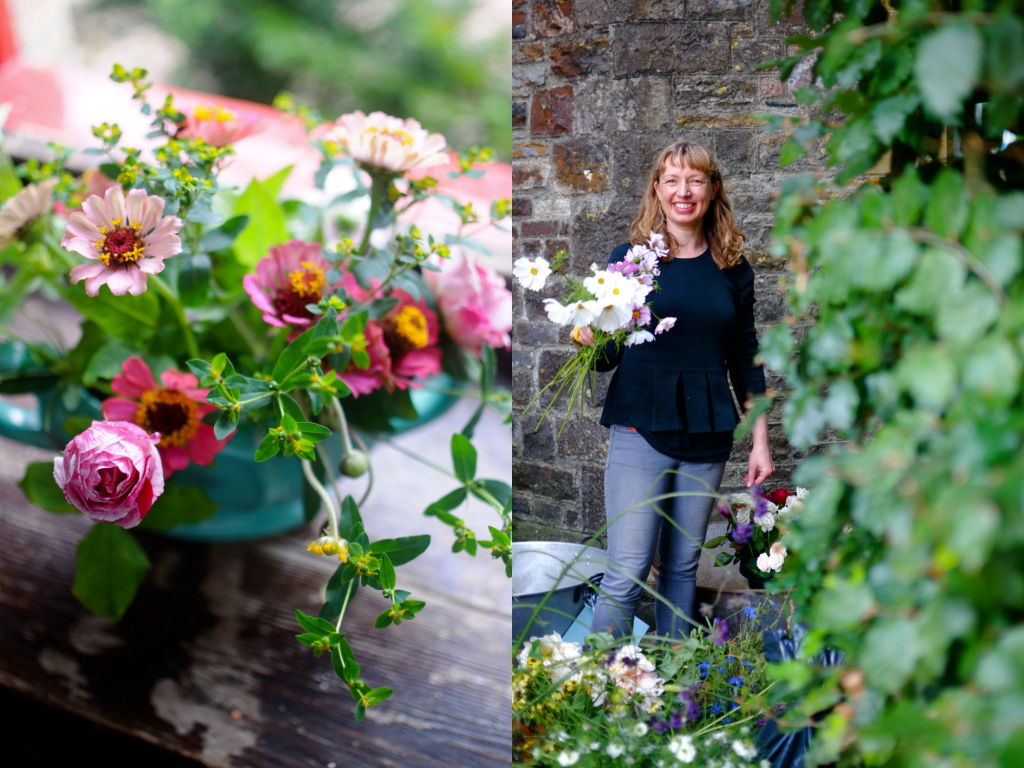 And the lovely Saffy, herself above! This was such a fun little trip to the country and such a blast to help out with a floral team again, especially one who understands the importance of sourcing locally. Hope you enjoy the behind-the-scenes! I so admire Saffy's work. She's the real deal! A florist who understands technique but constantly creates fresh, effortlessly natural work that doesn't take itself too seriously. If you want to learn from her too, check out her courses with Tallulah Rose Flower School or if you need a florist in England, contact her here.
Photos by Chelsea Fuss. Floral Design by Bath Flowers.