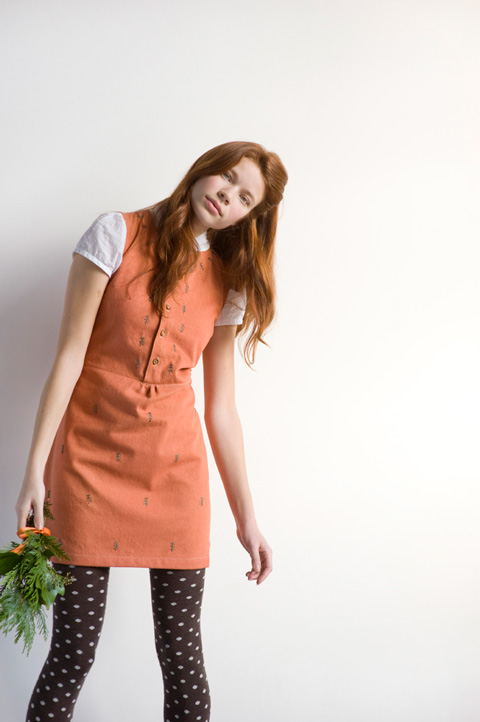 Have you ever considered embroidering a piece of clothing? Hannah made this cute little jumper and embroidered little pine trees all over it for the holidays! Isn't it adorable?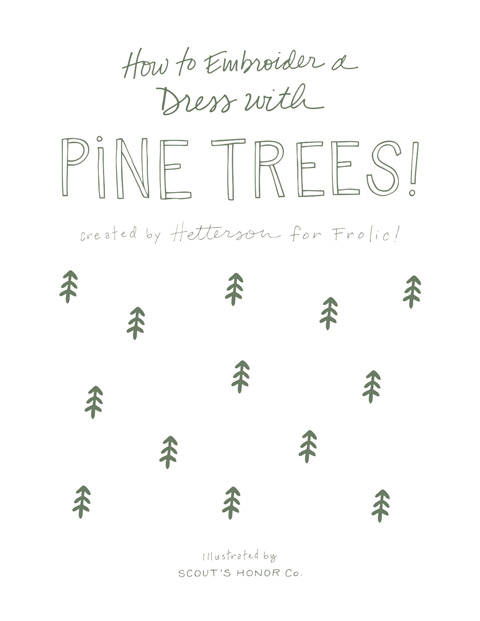 Download the full instructions (beautifully illustrated by Annemarie of Scout's Honor Co.) right here. It's really pretty simple. Just find a plain piece of clothing and add your personal touch with these little pine trees, using our free pattern. Hannah used Quince's Tern yarn in Sea Grass.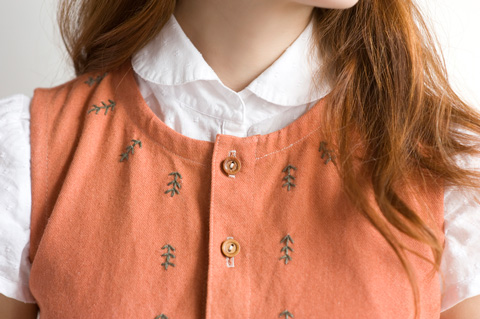 Hannah added the trees around the edge of the bodice and all over the skirt. You could add the pine trees just to a hem or collar, or all over the fabric. Embroidering an entire piece of clothing takes a little longer of course!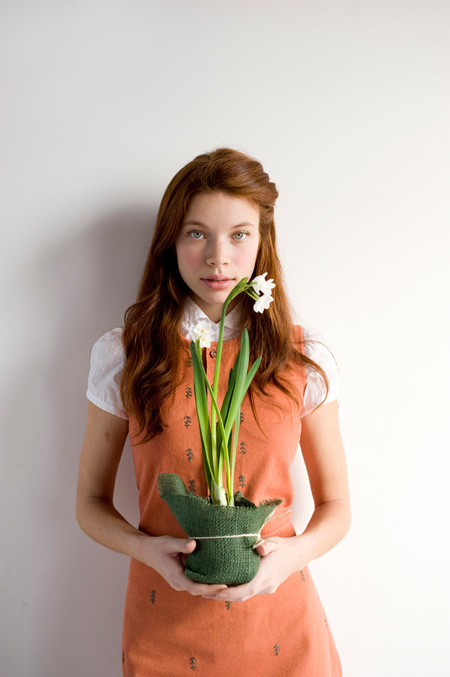 It's the perfect dress to wear for the holidays or all winter long for that matter!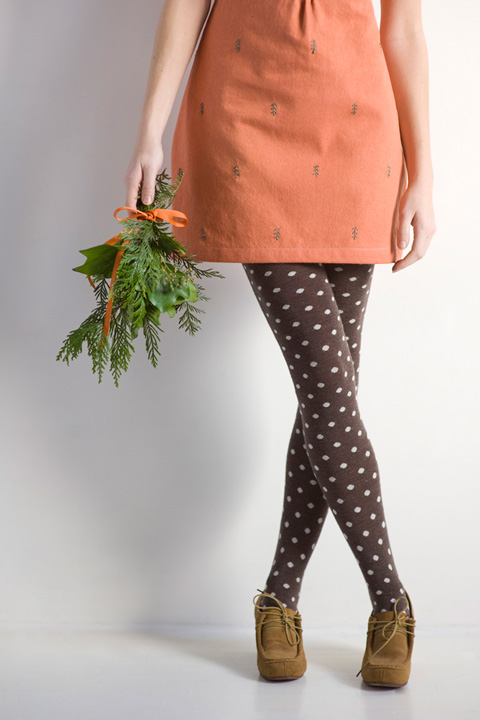 We paired the dress with a thrifted Swiss dot blouse, Rachel Comey shoes, and dotted tights. Thank you to Lisa Warninger for the gorgeous photography!
More clothing ideas + free patterns:
Photography: Lisa Warninger. Wardrobe Styling and Idea: Hannah of Hetterson. Hair + Makeup: The Ginger Suite. Model: Annie B. Creative Direction + Prop Styling: Chelsea Fuss. Styling Assistant: Amber Furqueron. Production Assistant: Caitlin Burkhart. Pattern Illustrations + Ad design: Scout's Honor Co. Paperwhite from Alder & Co.
This post is sponsored by Quince + Co. a yarn company in Maine that we love. Their yarns were used to create the project. We only work with companies we truly believe in. If you'd like to sponsor an editorial on Frolic! please email us at chelseafuss(at)gmail(dot)com. Pattern is for non-commercial use only!