By Annemarie Buckley for Frolic!
The 4th of July calls for a major dose of red, white, and blue. Here is a simple way to create your own menus and place cards using gouache paint, painter's tape, and my new favorite tool: white charcoal pencils. Bring on the BBQ!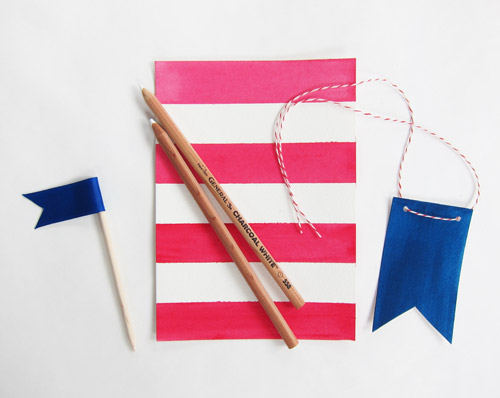 Step 1: Cut down watercolor paper into sizes that will work for your table setting. I went with 5″ x 7″ for the main menu, 3.5″ x 5″ for secondary menus (drink list!), and 2″ x 3.5″ for the place cards.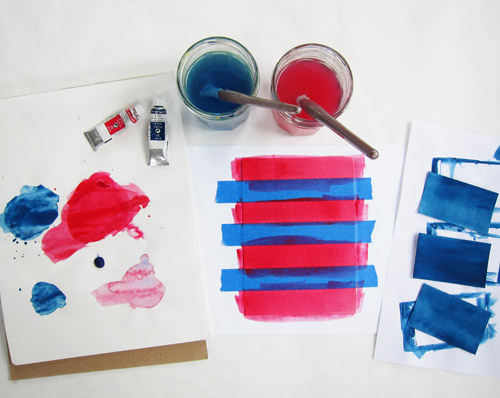 Step 2: Use the painter's tape to create stripes that are the same width as the tape itself. Paint the menus red and the place cards blue. I used gouache for its opacity (essential for writing on).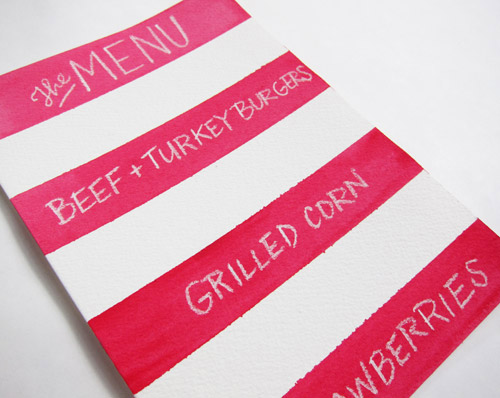 Step 3: White charcoal pencils look and act like chalk. Use them to write out your menu for guests. If you have a more extensive menu, you could use a blue marker on the white stripes as well.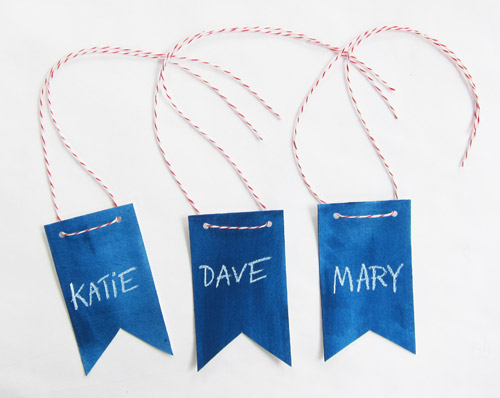 Step 4: Cut a triangle out of the place cards to form a flag shape. Punch two holes in the top, and loop twine through (red + white baker's twine is my fave). I kept the twine pretty long to either tie around napkins or onto the back of chairs.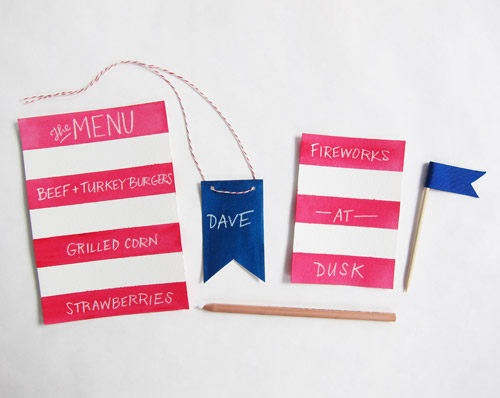 Step 5: Fire up the grill!
Supplies: cadmium red + prussian blue gouache paint, painter's tape, white charcoal pencils, red + white twine, watercolor paper, xacto knife, paintbrush, hole punch.
Photos, styling and concept by Annemarie Buckley/Scout's Honor Co. for Frolic!