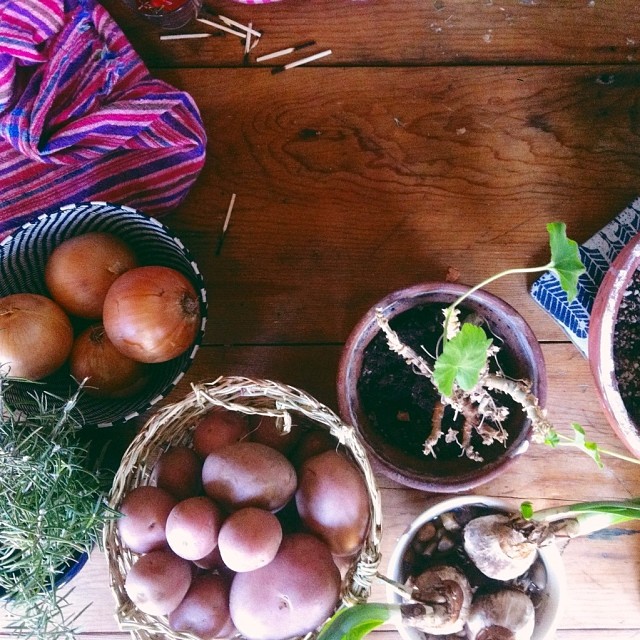 Popping in a bit late here to say, "Happy Weekend!" I've been setting up my little studio today (formally my bedroom!), in my house. It's going to be a made-from-scratch little work area and I couldn't be more thrilled to have a designated area for work. I hope to add a little ballet barre for my Ballet Beautiful breaks, and a little floral cot, for overnight guests. I wanted to use the space I had a bit better, it felt like it was all going to waste!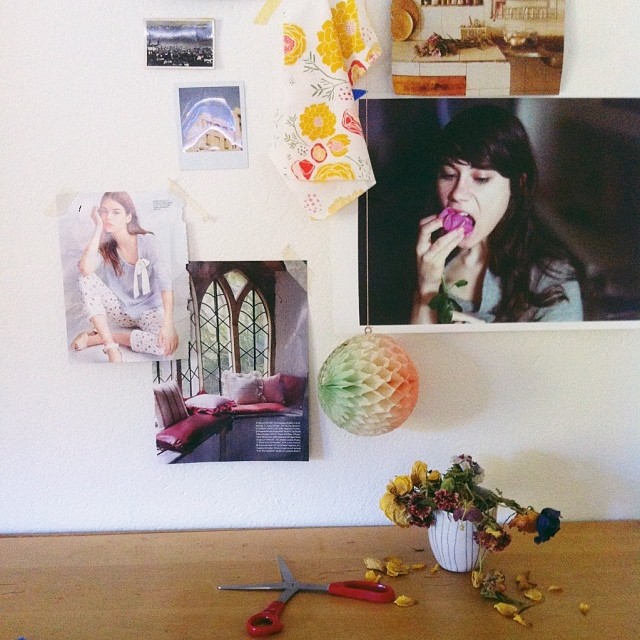 Other than that, I've been drinking gobs of tea to make it through these cold days. Luckily we've been getting more sunshine than usual. What are you up to this weekend? Hope it's a lovely one!
-Chelsea
P.S. I am extending this little offer until the end of January if you are looking to advertise this year.
Snaps from my Instagram. Photos on moodboard: Paul Bellart for British Glamour, Marie Claire Maison, Sarah Meadows, World of Interiors. Swatch from Lean Duncan's gorgeous bedding collection at Schoolhouse.