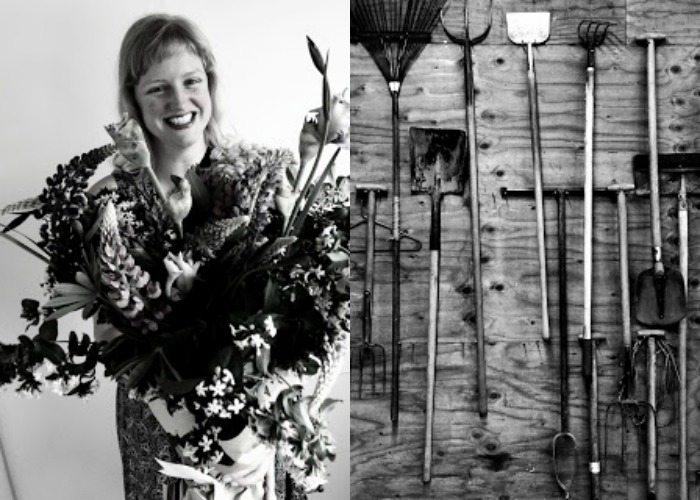 Hey friends! I had a little radio silence this week for the first time this year but am thrilled to be back. This blog is my happy place. As a former flower shop owner, I am a big cheerleader for local florists and I love chatting and talking shop with them. A string of errands last week led me to Megan's new shop in the SW Waterfront. SW Portland is experiencing a major boom right now and it's thrilling! The energy is refreshing and so is Megan's new branding and partnership with her friend, Annie. You might remember Megan from this post. Megan has been floral designing in Portland for 13 years.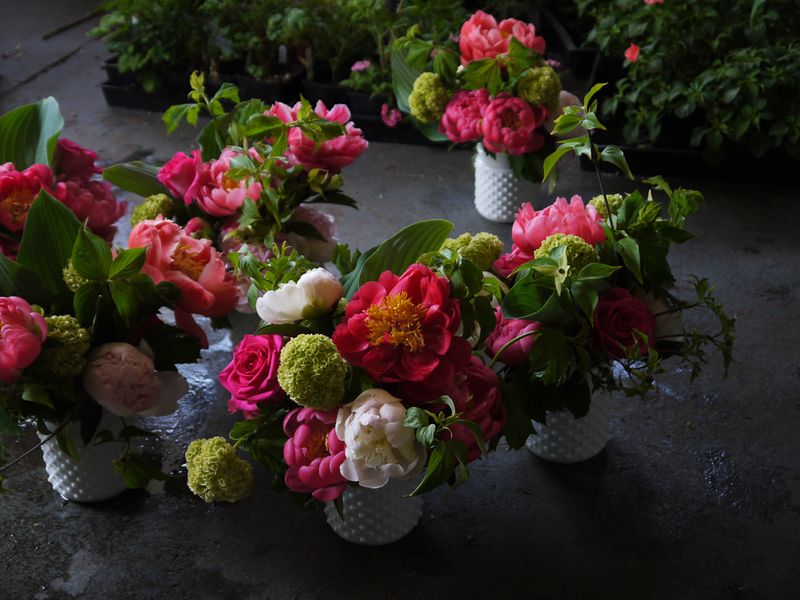 Her modern style is a breath of fresh air in a city filled with an abundance of reclaimed wood and dark, misty days. We are in agreement that floral designs, shouldn't look designed at all. Be thoughtful about color and texture and shape, but flowers are pretty as they are, so don't do much!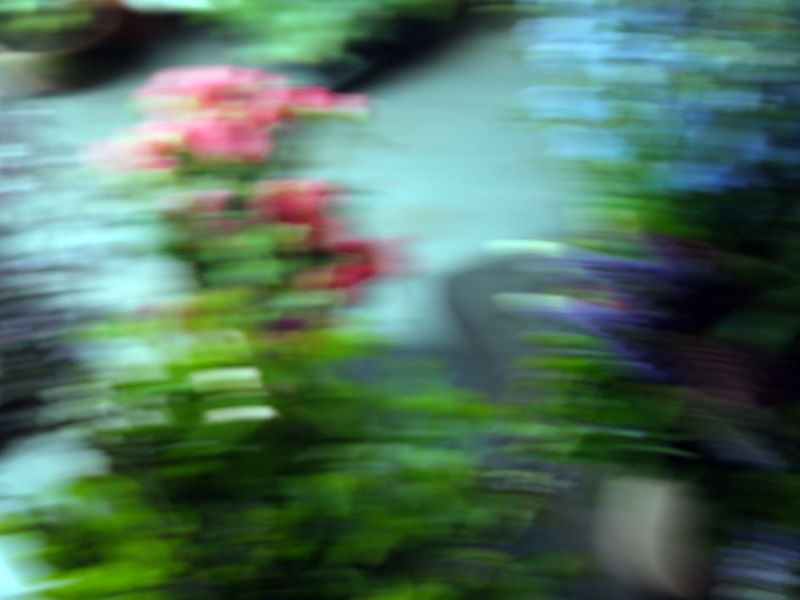 Megan's new branding, photography on her site, and floral designs are super reminicent of Jane Packer (RIP) in the 90's (one of my biggest inspirations) and my beloved Poppybox, where I got my start.
If you favor clean lines, and breathing room, you'll love this store.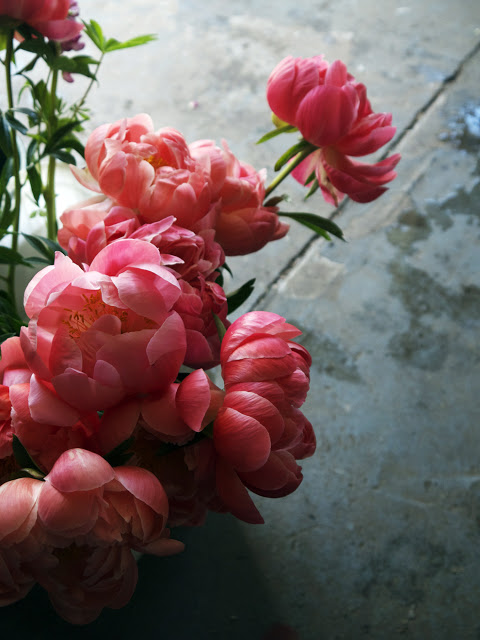 Stay tuned to what these girls are up to. They are just setting up shop but so far, so awesome! Out front sits plastic (yes!) modern buckets with gobs of flowers in a few varieties arranged graphically. Inside, you'll find handmade ceramics, art and design books, and Carrera marble shelves filled with local collaborations from salt to canvas.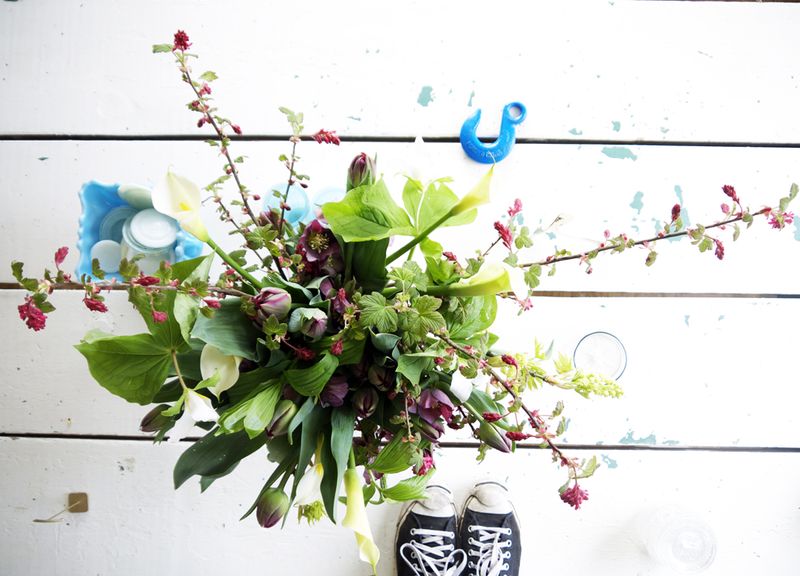 Megan is inspired by her dad's gardening background and Annie is inspired by her years in the fashion industry, together, these two are a power couple! Please, check out their shop if you are in town, and visit their site for an abundance of inspiration. Their energy is contagious!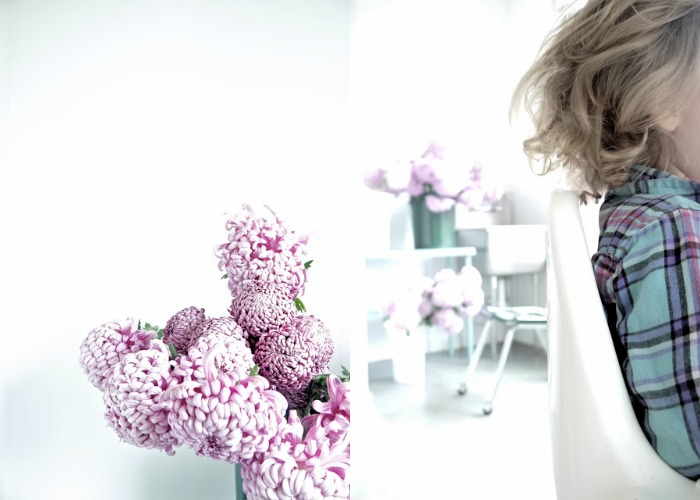 Ah! Chrysanthemums never looked so good.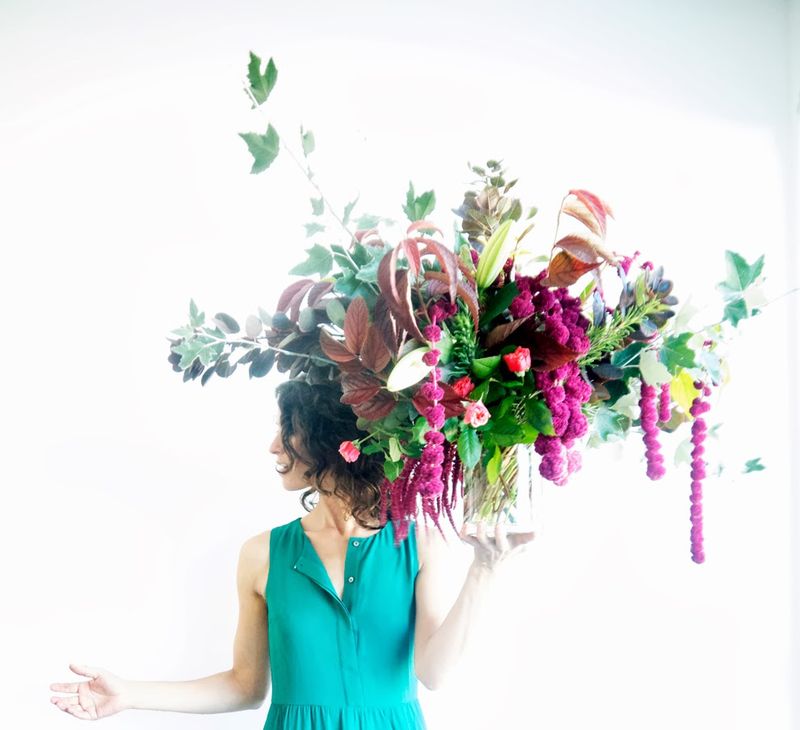 I've always been one for itsy bitsy arrangements, but Megan does large-scale well!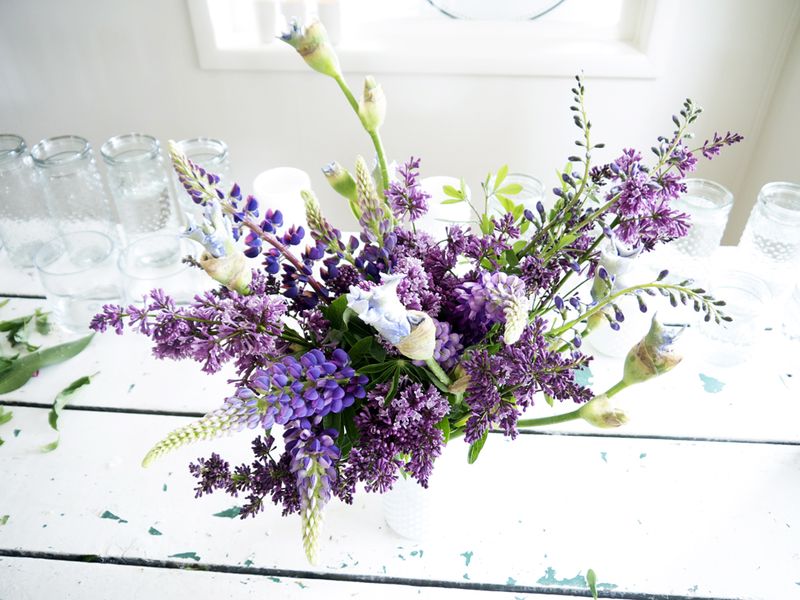 One major reason why I love what Megan is doing, aside from the spot on design element, is that the majority of her flowers are sourced locally from growers in the Portland area! I don't think most people are aware of the environmental impact of our floral industry. Everyday flowers are shipped all around the world, dipped in pesticides and packaged in plastic sleeve, after plastic sleeve! The food movement has had a revolution, it's time for the floral industry to have one too.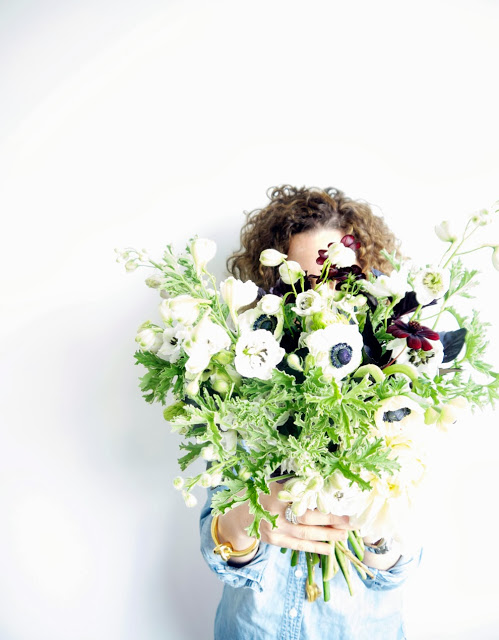 See more at Fieldwork Flowers.
All photos copyright Fieldwork Flowers.