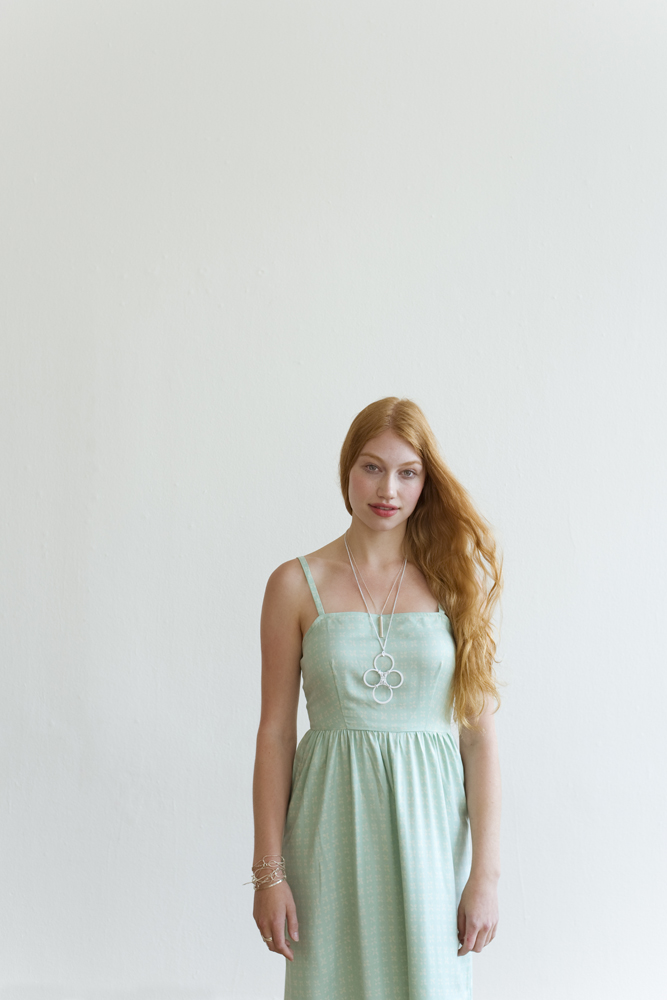 This summer I've been loving wearing simple, graphic jewelry so I was excited when Colleen from BEVIN shared this clever idea about how to make your own necklace. Using some basic supplies from the hardware store you can create this necklace for around $15. It's styled here by Lauren Hartmann with a darling dress from Frances May and additional light and airy jewelry pieces by BEVIN. Thank you to Lisa Warninger  for the photography.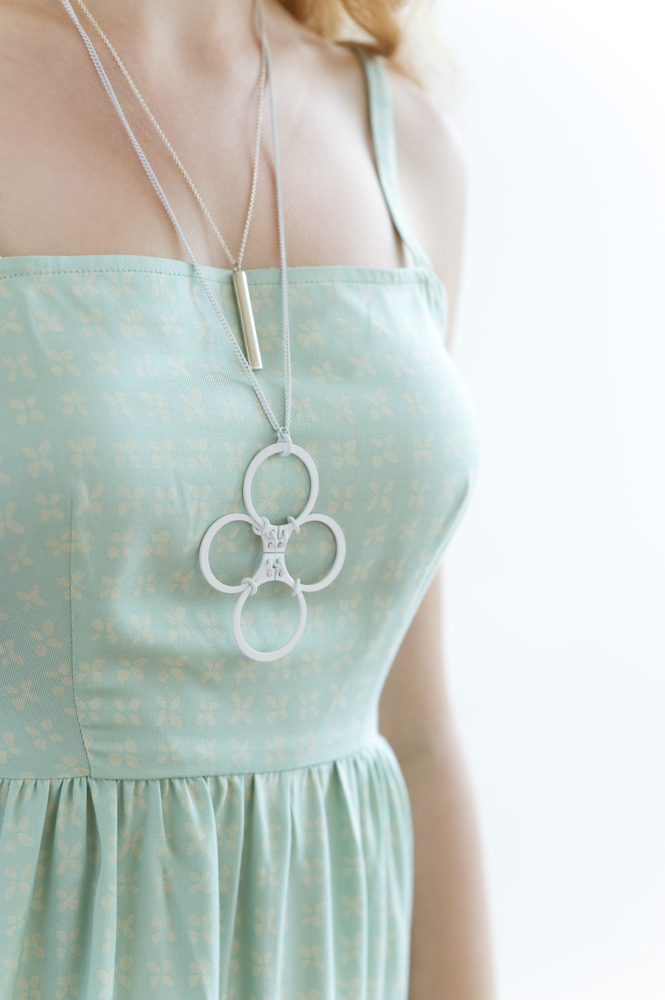 Click through to learn how to make this adorable necklace!
Photos: Lisa Warninger. Creative Direction: Chelsea Fuss. Jewelry Design and Project: Colleen Smith of BEVIN. Styling: Lauren Hartmann. Dress: Frances May.  Model: Alex Hagel. Hair and Makeup: Madeline Roosevelt. Additional Jewelry from BEVIN. Jewelry shown: Necklace worn as bracelet, Halo bracelet, Svelte necklace, Gamine stacking rings. Created for Frolic!