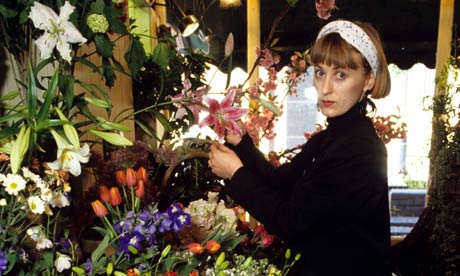 I happened to click over to the Jane Packer website last night and read the sad news of her death. I felt heartbroken. I didn't know Jane personally but she was probably one of my biggest inspirations as a floral designer. Meeting her and taking a masterclass from her in London in 2002 is one of the highlights of my life. I feel the same way about Jane's death as many people felt when Steve Jobs passed away.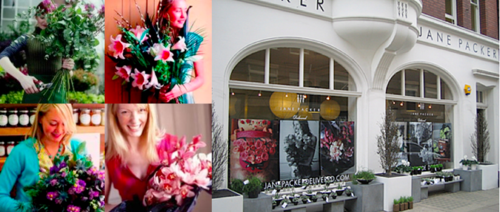 During my sophomore year of college, I started dreaming of going to a flower school in England. I would send away for brochures and stay up til one in the morning so I could call London and inquire about the different courses. There were all sorts of flower schools. Many of them were quite stale and old-fashioned but one day a fresh, colorful poster arrived from The Jane Packer Flower School. It was covered with soft-focus images of flowers, close-ups of tulips, and black and white shots of flower girls working in the shop. It felt incredibly fresh for the time (Think: 1997) I knew this was the school for me! That poster decorated my dorm walls for years.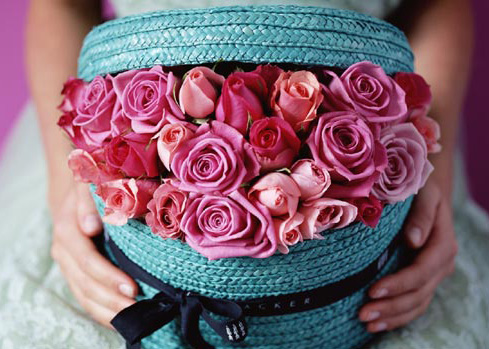 My first job out of college was at a garden nursery where all the florists had been trained at Jane Packer. She had inspired their entire floral department whose main feature were hand-tied bouquets wrapped up in clever aqua packs.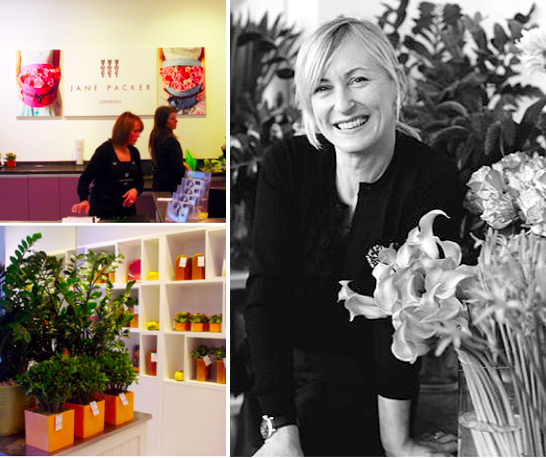 In 2002, I finally got my trip to London. I took courses from three different flower schools but I spent two whole days at Jane Packer. One of the courses was a masterclass from Jane herself. She came and chatted with everyone personally before the class and was surprisingly down-to-earth and humble but at the same time very passionate about her art form. She treasured the technicalities that are often forgotten these days.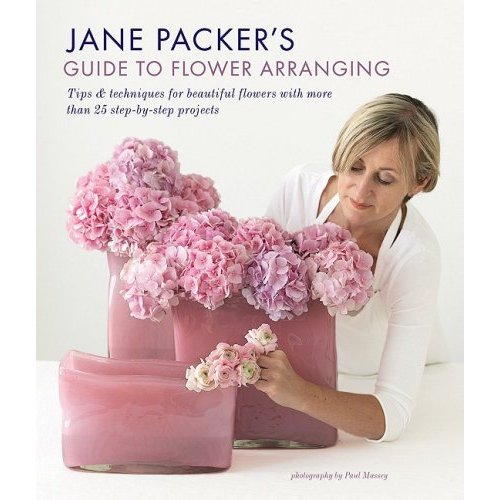 Like Jane, I started my own flower shop around the age of 23. She inspired everything from my flower classes to the little wrappings I make for bouquets. She was an amazing business woman with shops and schools in the UK, Asia and America. She was also responsible for Sarah Ferguson's wedding flowers and you can hear a really lovely interview on BBC with Jane as well as a tribute right here (around 22:25). What I love about Jane is that she was always open to new ideas, constantly re-thinking how to use flowers by placing them in a new context, making them fresh and interesting again but, most often, very effortlessly. Her passion for flowers was contagious and inspiring and she wasn't afraid to share her knowledge. Here are my favorite Jane Packer flower books:
Jane Packer Guide to Flower Arranging
Jane Packer: Flowers, Design, Philosophy
"I have always thought that one beautiful flower in the right vase says as much as a hundred flowers." -Jane Packer
Thank you for everything, Jane!
Photos: 1- Peter Brooker/The Guardian/Rex Features. 2 (collage of 4),4 (collage of 2),5- Janepacker.co.uk. 3,6-Jane Packer, Hong Kong. 8- Amazon. Quote via The Independent. BBC Program via Flowerona.