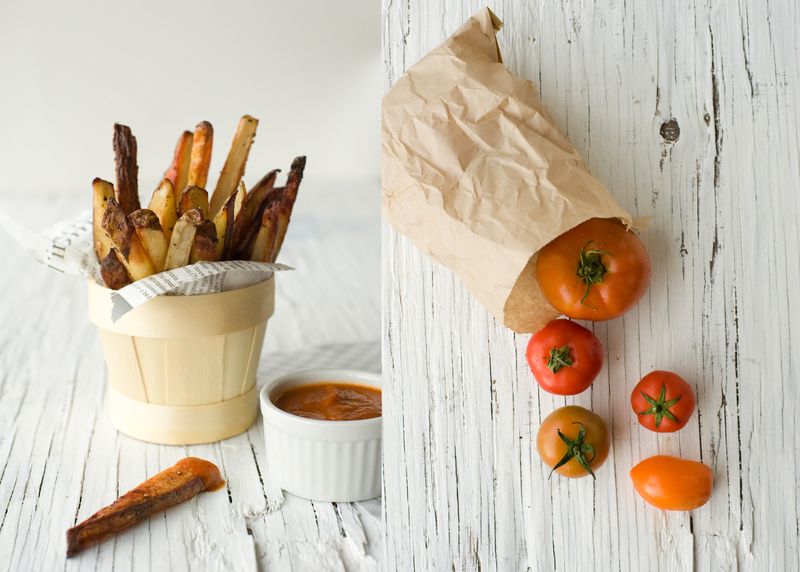 I am delighted to be picking up the Frolic! recipe series again! Just in time for The 4th, I've teamed up with my two favorite foodie girls: Elizabeth Fuss (recipe) and Lisa Warninger (photos). Elizabeth and I were chatting last week and she said she'd been having a lot of fun making her own ketchup so I asked her to share the recipe. We've also included instructions for these yummy potatoes. I love real food. Even if you want to eat fries and ketchup, you can eat the real thing using ingredients from the farmer's market or even your own garden.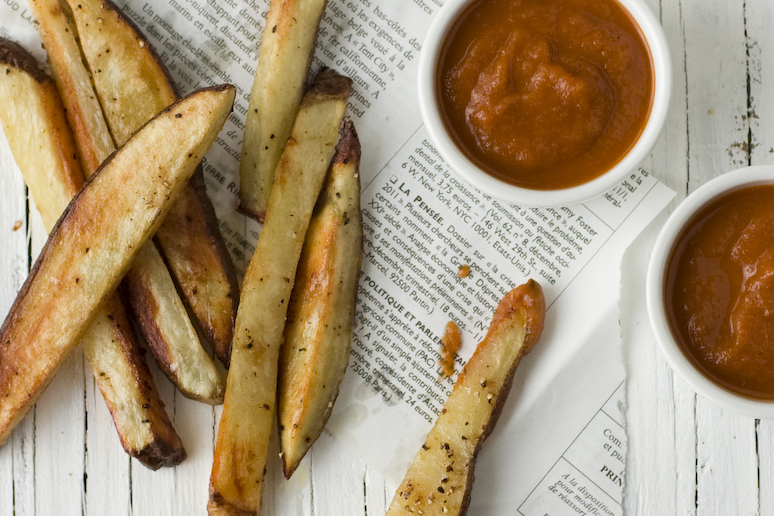 Happy 4th to my American readers and Happy Canada Day to my Canadian friends. Wherever you are, I hope you have the loveliest weekend.
Recipe by Elizabeth Fuss. Photography by Lisa Warninger. Styling by Chelsea Fuss. For Frolic!