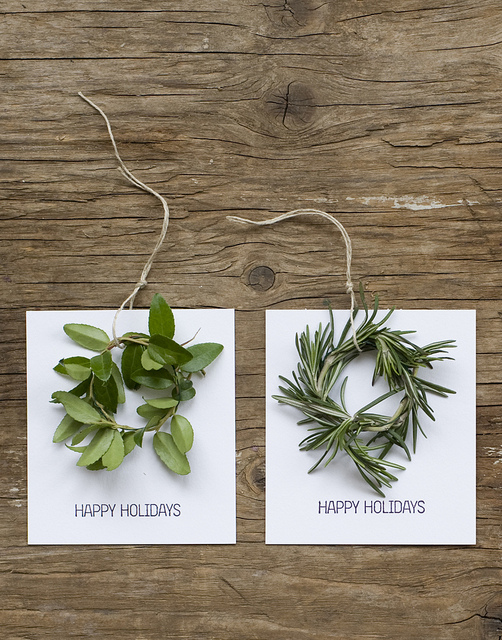 My friend, Joke, came up for this brilliant idea for these holiday cards with mini wreaths (photographed by Lisa Warninger). Aren't they adorable? Here's how to make them: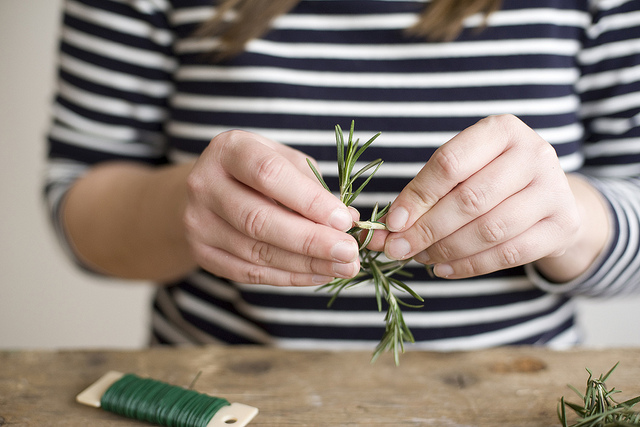 Mini Wreaths
Supplies:
spool wire
greens (we used boxwood, oregonia, rosemary, myrtle, seeded eucalyptus)
clippers
floral tape (optional)
Directions:
1. Make a small, round shape by twisting a couple pieces of wire together. Our wreaths are about 1" in diameter.
2. Clip pieces of greens, removing leaves from the bottom inch of the stem.
3. Twist the greens around the wire until it is covered.
4. Keep twisting small pieces of greens around the form, securing them under the other stems as you go. Secure with wire or floral tape if they need extra reinforcement.
5. Clip any stray stems that disfigure the shape of the wreath.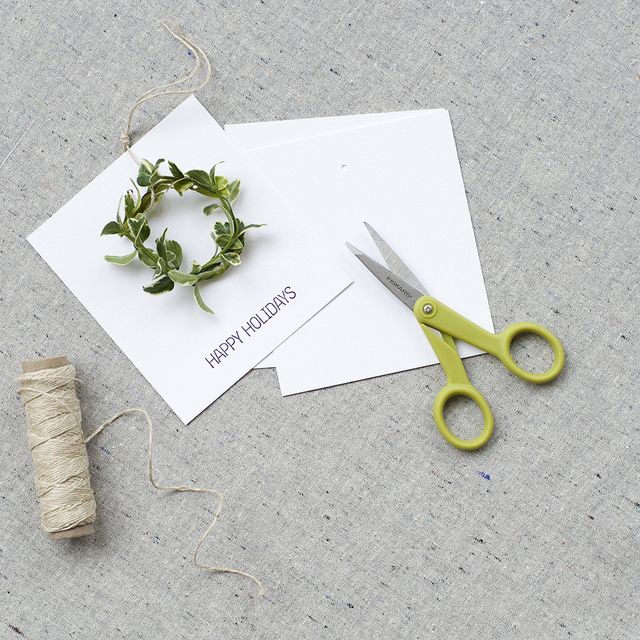 The Cards
Supplies:
twine
card stock
scissors
1. Cut a square of card stock (ours are 2" x 3") and punch a small hole in the center, top of the card.
2. Stamp the card with a custom stamp like this or buy one readymade.
3. Attach a mini wreath by tying a piece of twine through the hole.
These little cards will be so cheery hanging in a cubicle, on a fridge, or inspiration board all season! 
Photography: Lisa Warninger. Concept and crafting: Tokketok. Floral and styling: Chelsea Fuss. Created for Frolic!