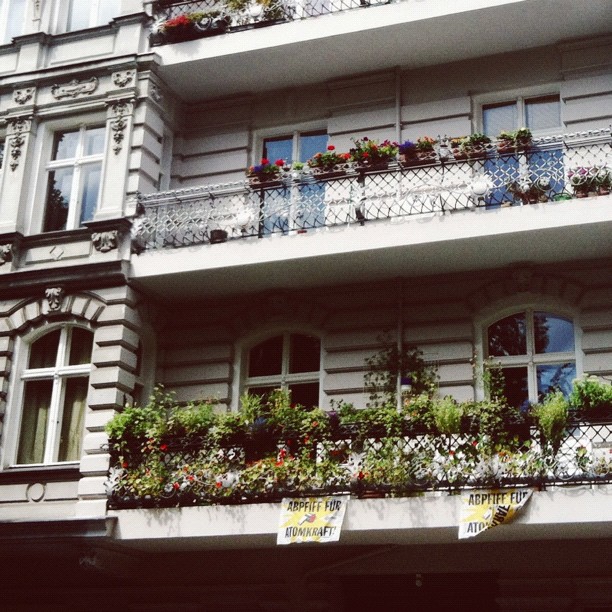 I spent about two weeks total in Berlin and still feel like I only scratched the surface of this city. Berlin is wild, gritty and incredibly intriguing. I spent most of my time in Kreuzberg so that's where a lot of these places are. This is not meant to be comprehensive, if you have a favorite, add it in the comments! 
Modulor This is a four-story art store/creative space. If you work on any sort of art/creative projects you will LOVE this place. It's so inspiring! In addition to the store there are also studio spaces, workshops, a bookstore, and a great little cafe. 
Prinzessinnengarten Right across from Modulor, is this urban community garden with a cafe. They have events here and the cafe is in a little grove of trees. It's totally wild and crazy but I love it. It's so cool to see how a bunch of people came together to create this green space in a crumbling corner of the city.
Türkischer Markt This market is so awesome! It was one of my very favorite parts of my trip. You'll find fresh vegetables, amazing Turkish nuts, fruit, bread, desserts, and other food, in addition to fabrics and other products. Grab some food then head to the river park, closeby and eat lunch with the swans!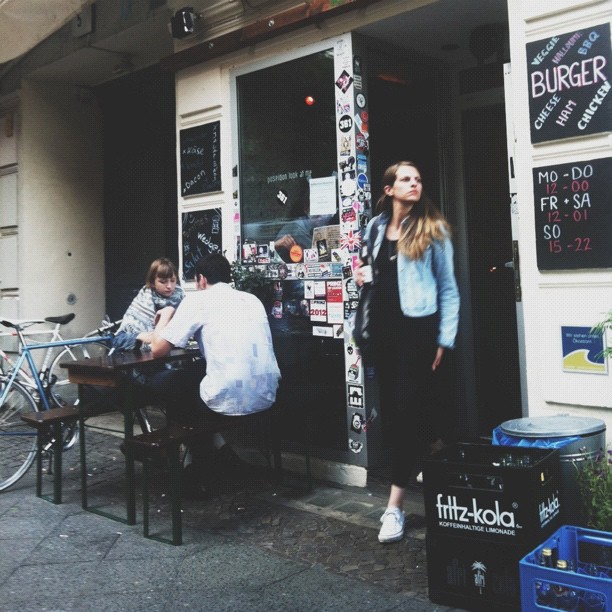 Jewish Museum You can't visit Berlin and ignore the history. I was so glad I decided to visit this museum! The way they weave the architecture into the exhibit is really amazing. The whole experience was incredibly sobering. 
Checkpoint Charlie I avoided this big touristy destination at first but the more time I spent in the area, the more intrigued I became with the history. I remember as a kid watching The Berlin Wall come down on TVand grew up watching so many movies about it that it was amazing to read the stories and see the artifacts first hand. The museum is a little random and covers a lot of ground but it's definitley worth visiting. I especially appreciated the corner devoted to Raoul Wallenberg. A funny thing: totally by chance, I began my trip in Lindigö, Sweden, Wallenberg's birthplace!
Kleingärtens These garden plots are clumped together in different areas on the outskirts of the city. They have little houses on them too and often families gather there for parties. These little gardens are super cool and I highly recommend visiting. Rebecca and Anthony (btw, totally cool couple. check out their blog) were kind enough to show me the way to some kleingärtens.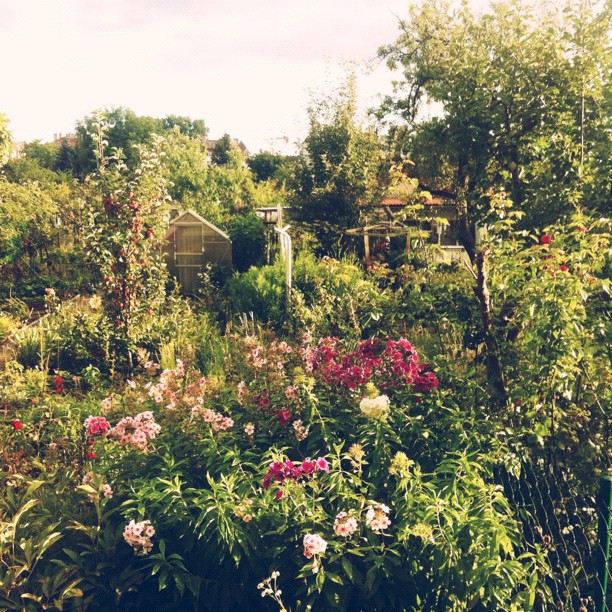 Coledampf's I visited the location next to Modulor and didn't have a chance to try a whole meal here so I can't personally vouch for the food it but the store is awesome! They have tons of cool cooking books and supplies and in the center are big farm tables where you can eat. 
Knofi Cafe The meal I ate here was one of the best of my trip. This restaurant is also a Turkish market and you can choose whatever you want from the little deli case. They have a couple locations that are each set up a little differently. 
Das Neue Schwarz I have actually blogged about this shop before and it was fun to visit in person. They have an awesome selection of vintage clothes. I found a vintage Cacheral pinafore in a Liberty of London fabric, that I couldn't resist! Also check out Oderberger Strasse  for great vintage shopping.
RSVP One of the highlights of my whole trip was finally meeting my long time blog friend, Jane, of Simple Pretty, who happened to be visiting Berlin at the same time. Jane lead me to this fantastic paper store, of course!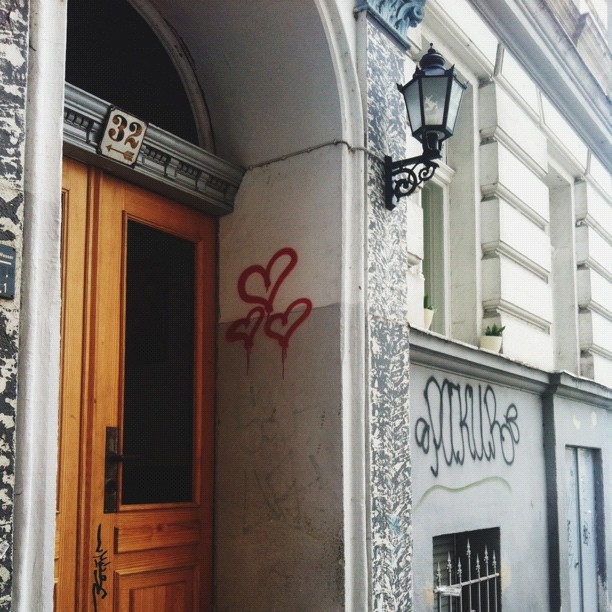 I recommend Hotel Johann for a budget-friendly hotel. It's in Kreuzberg, walking distance to great neighborhoods and the breakfast that is included is sublime! I stayed in three different hotels and this was my favorite.
I mostly wandered as I normally do when I travel but Berlin is so big, it actually helped to check out a few travel guides too. I loved the Lonely Planet app for Berlin because it's divided into neighborhoods so it can help you get a grasp on the city. I also recommend the Liganova, "Berlin Inspires" app. 
Photos: Chelsea Fuss. Taken on iphone wiht the VSCO cam.