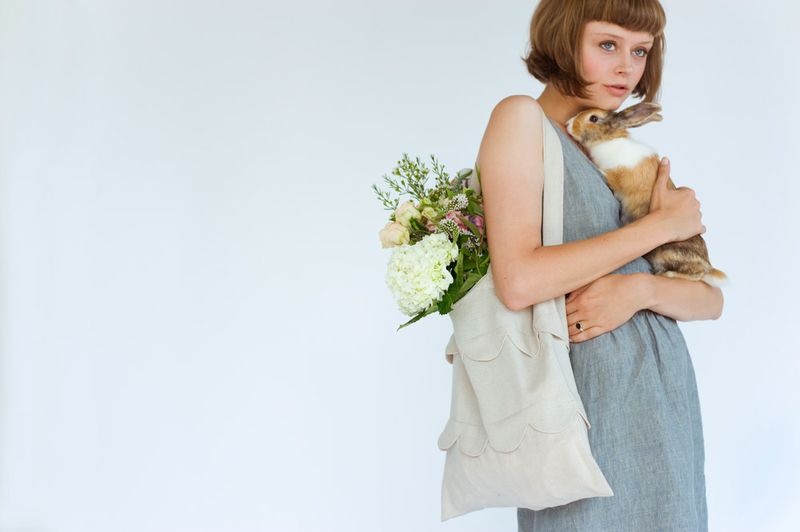 For the last few months, I've been working with the wonderful Hannah of Hetterson to create some new projects and inspirational editorials for Frolic! The idea behind these posts is to provide accessible wardrobe ideas as well as little take-away projects for you. Today, we are pleased to share the first project: A Scalloped Bag!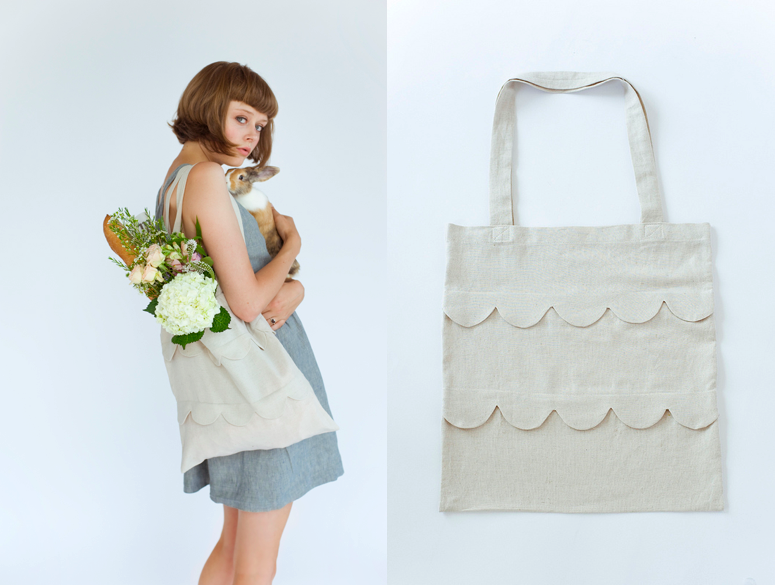 Press here to download and print a free packet of instructions and pattern pieces to make the scalloped bag. Just add one yard of linen! The fantastic watercolor artist, Heather Smith Jones, illustrated the pattern.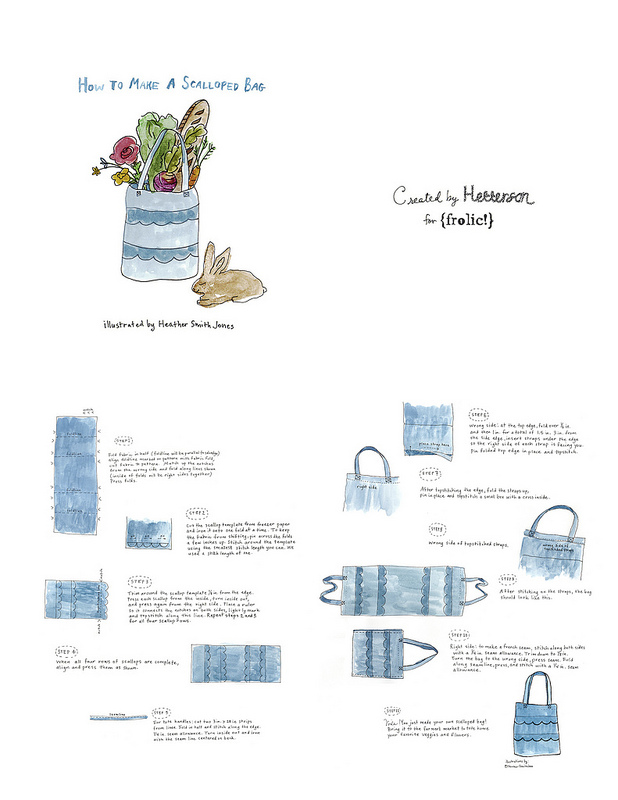 Hannah styled the bag on our friend, Skye, with a darling blue linen dress from Rennes and comfortable t-strap sandals (like these). It's the perfect outfit for a Saturday morning run to the farmer's market. We couldn't resist adding an adorable bunny rabbit! The photography is by Lisa Warninger.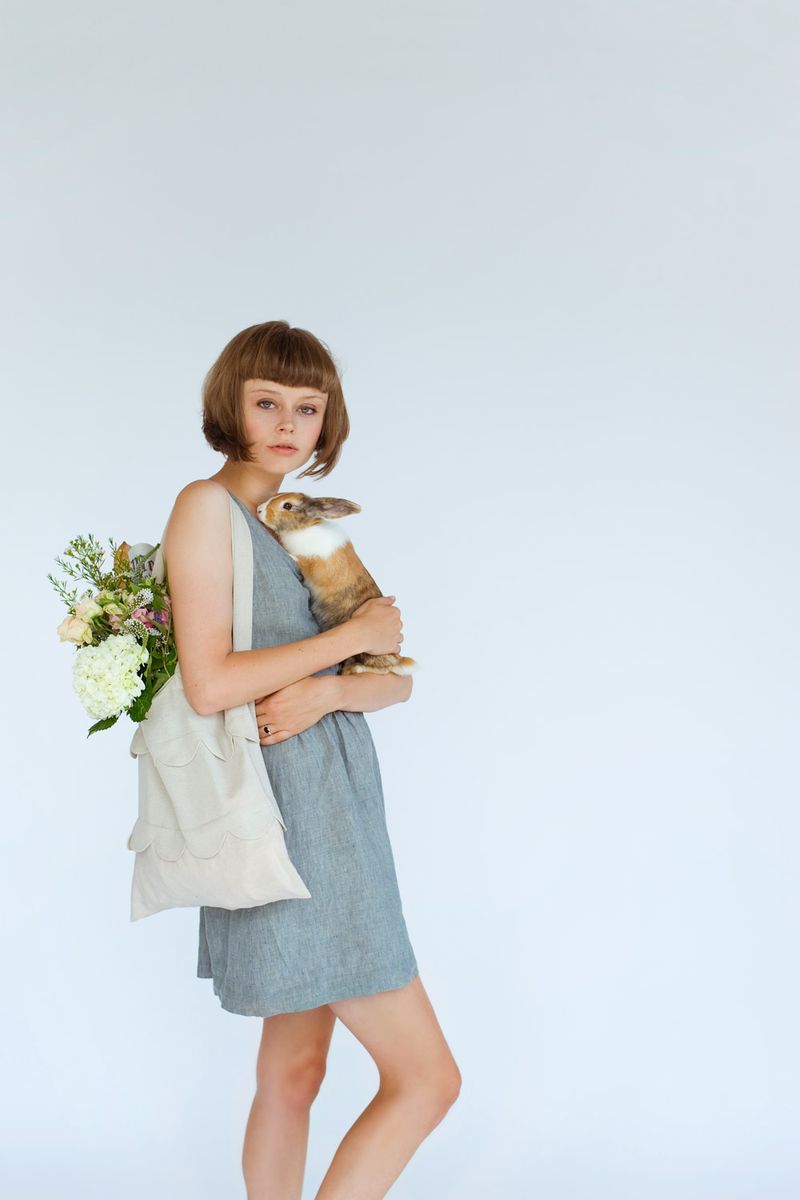 If you make the scalloped bag, please let us know. We'd love to see your version!
Photos: Lisa Warninger. Idea, Pattern, and Styling: Hetterson. Creative Direction: Chelsea Fuss. Illustrations: Heather Smith Jones. Graphic Design: Emma Harrison. Model: Skye Velten. Hair and Makeup: The Ginger Suite. Assistants: Julia Langston and Kelly Searle. Created for Frolic! Pattern is for for non-commercial use only.