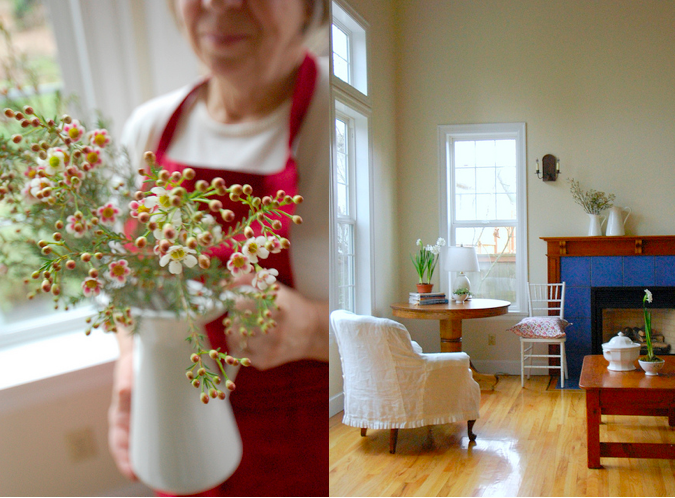 I've blogged about Poplar Point, my parent's home, quite often. (See: 1,2,3,4,5). My parents are retiring and moving to a little farm out in the country so sadly, they are putting their house up for sale. I went over there last week to help them style it up a bit and take a few snapshots.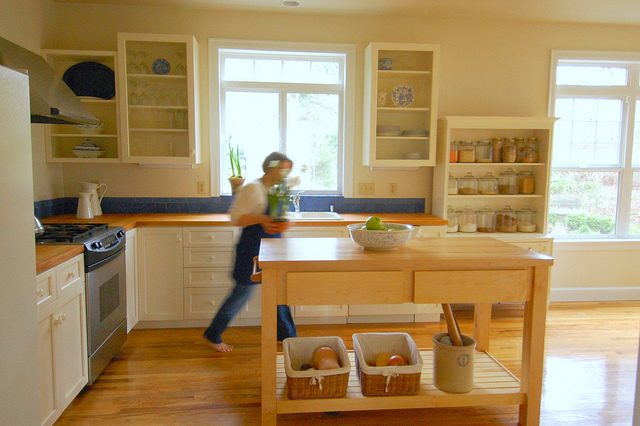 Poplar Point is a little oasis from the city. Located about two miles from Luscher Farm (20 minutes from Portland), it's on a good size lot with a picket fence, garden, greenhouse and chicken coup.  Although I didn't grow up in the house, I am really going to miss it, especially the garden. Above: Mom in her kitchen. Below: a shot of the garden in the summertime.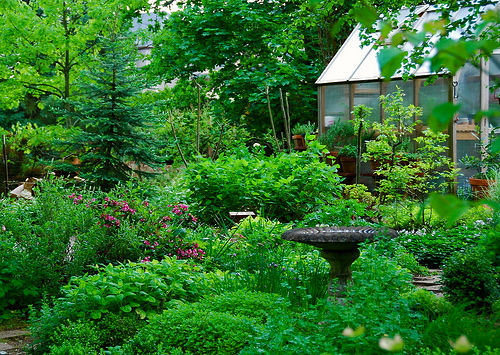 Here's the listing if you are in the market for a house! :) 

Photos: Chelsea Fuss.