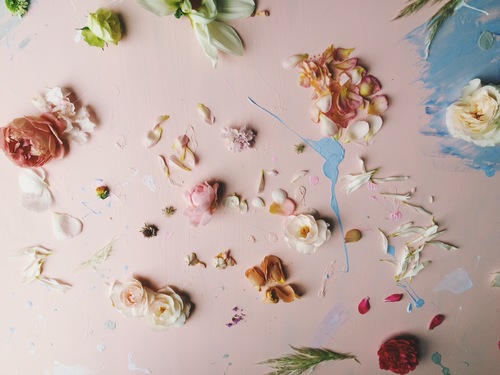 I can't help but want to share super inspirational flowery links from across the web when I find them. Flowers can be so cliche sometimes, though to me they never get old! However, it's exciting when I see artists interpreting flowers in new and surprising ways. My eyes widened when I happened upon these new discoveries:
Last year, while apprenticing for some flower farmers, I had the chance to work with India of Vervain Flowers. She's just launched a new website. I am super inspired by her paint + flowers series as well as her flower bin series! While farming last year, I was often Instagramming my compost buckets. I adore her images along the same sentiment!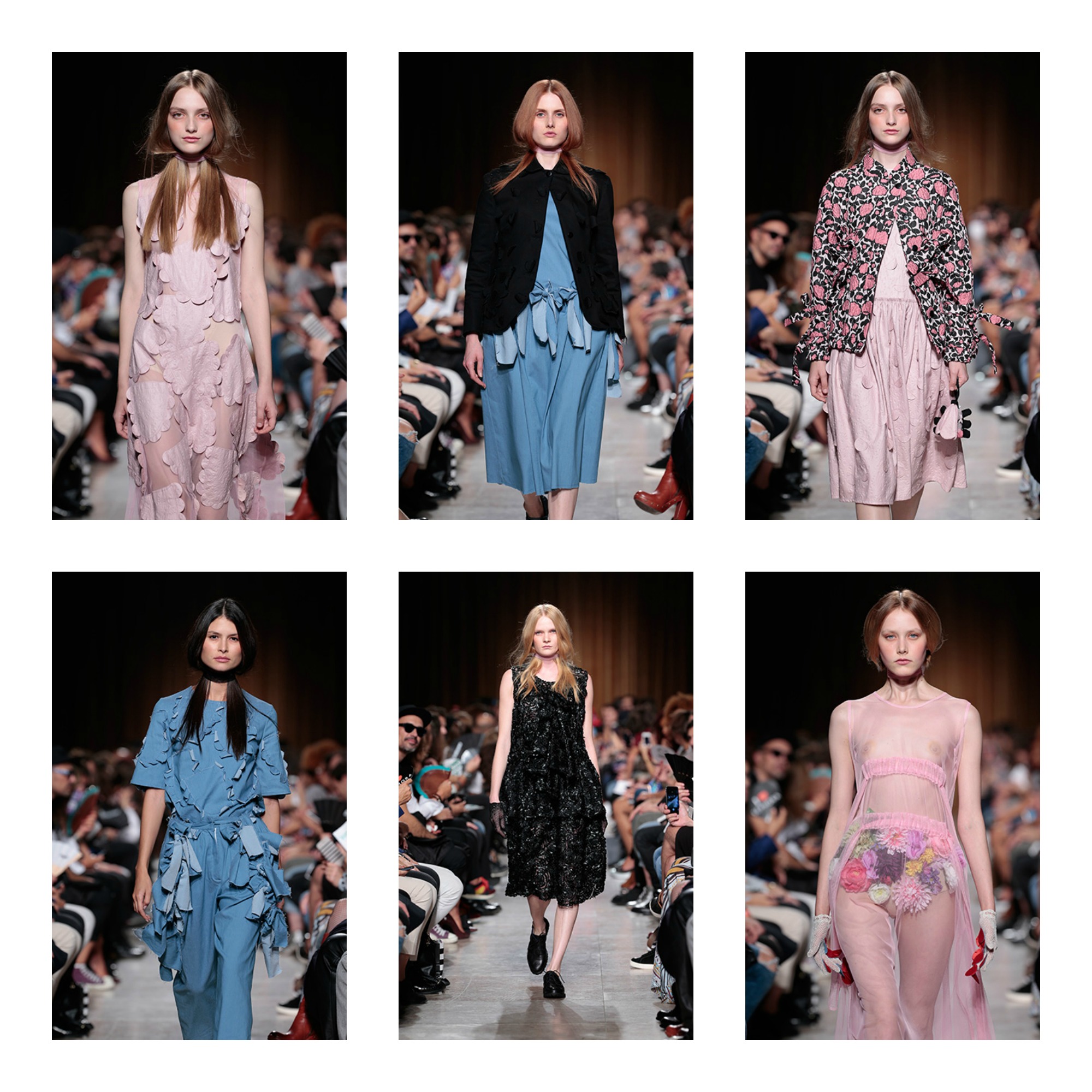 Portuguese fashion designer, Alexandra Moura's spring collection, "The Miracle of Roses," uses an old Portuguese tale as a starting point for the new line and the result is an incredible mix of intense rose patterns and solids of draping/tied fabrics, sheer voiles over silk flowers, and black sparkles presented in an understated way. I can't help but see a slight nod to 90's grunge and I am loving it.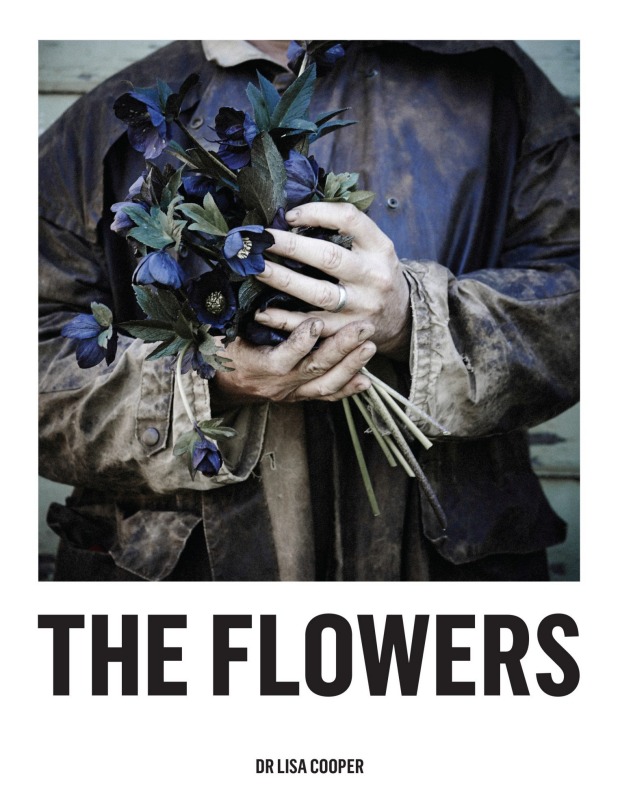 I can't wait to get my hands on this new book, The Flowers, by Lisa Cooper, an Australian fine artist and florist. She delves into the flower farms responsible for supplying all the beautiful stems to florists. I find flower farming is viewed as something super romantic these days but her take is more familiar to me. I already love their stories in the excerpt here and can't wait to read more!
Images courtesy of India/Vervain Flowers, Alexandra Moura, and Financial Times.