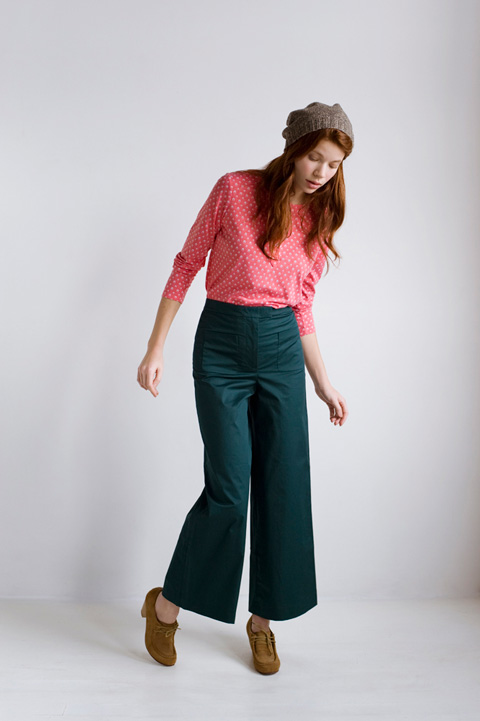 I picked up these adorable pants over the summer in Berlin (at COS) and I think they are the cutest! Who doesn't love a pair of high-waisted, Katherine Hepburn-inspired trousers? Hannah and I styled them up with a bright top from APC, a handmade hat, and suede heels. What a fun way to wear color this winter! All outfit sources, below.
See more wardrobe inspiration here:
5 Wardrobe Tips from Elizabeth Dye
Plaid Dress+ Fisherman Sweater
Photography: Lisa Warninger. Starring: Annie B. Wardrobe Styling: Hannah of Hetterson and Chelsea Fuss. Hair + Makeup: The Ginger Suite. Styling Assistant: Amber Furqueron. Production Assistant: Caitlin Burkhart. Top: APC at Frances May. Hat: Vanessa Tran.  Pants: COS. Shoes: Rachel Comey.