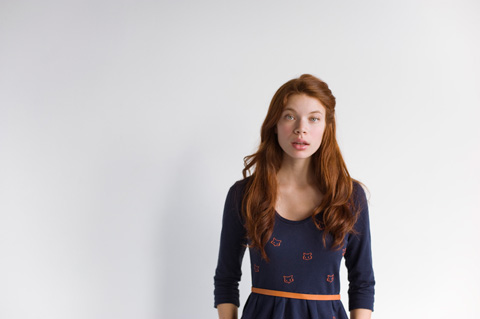 I am excited to share another collaboration from Hetterson, Lisa Warninger, and myself today. In the same vein as our Pine Tree Dress, Hannah had the brilliant idea to sew little foxes all over this plain knit dress. I think the result is utterly charming. From a distance, it looks like a lovely orange pattern, but when you take a closer look, you see these funny little foxes!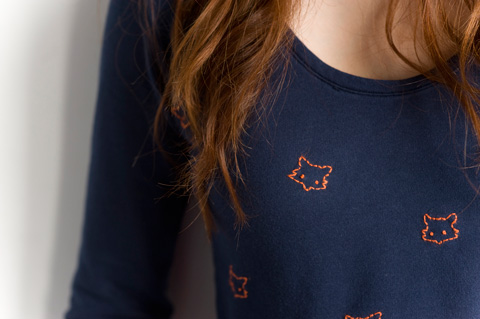 I love the all-over pattern but just one little fox would look darling embroidred on the corner of a collar as well. Press here to download the how-to illustrated by Annemarie, from Scout's Honor Co. I hope you enjoy them!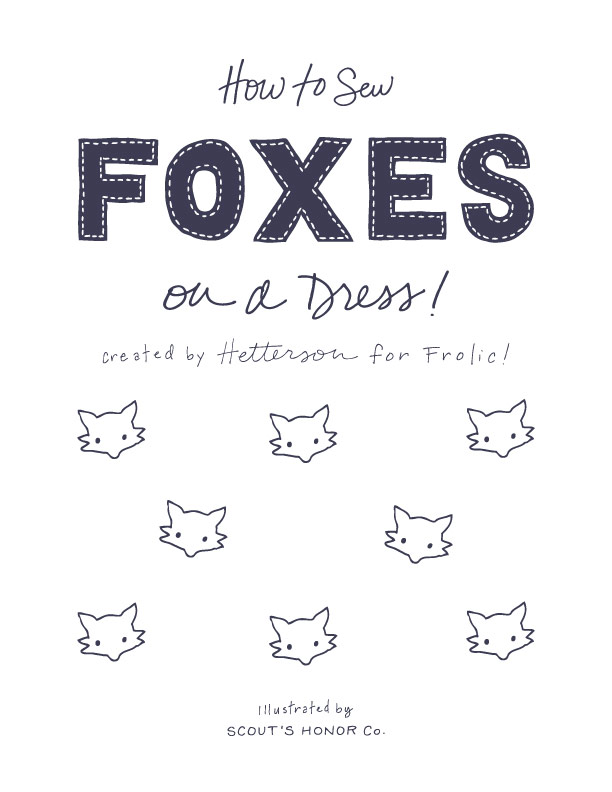 Hannah styled this outfit with a leather belt and vintage lace-up boots (find similar here).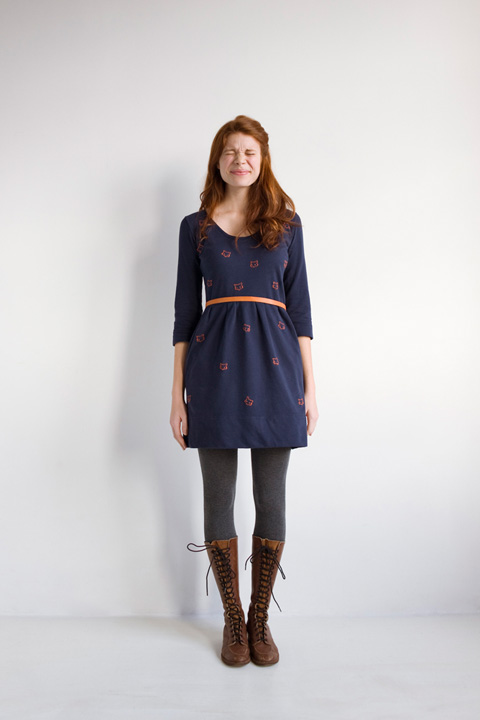 Thank you to Lisa Warninger for the photography!
More outfit ideas + free patterns:
Photography: Lisa Warninger. Starring: Annie B. Wardrobe Styling and Embroidery Concept: Hannah of Hetterson. Hair + Makeup: The Ginger Suite. Illustrations: Scout's Honor Co. Creative Direction + Prop Styling: Chelsea Fuss. Styling Assistant: Amber Furqueron. Production Assistant: Caitlin Burkhart. Outfit Sources: Knit Dress and leather belt by Hetterson. Grey tights. Vintage boots.