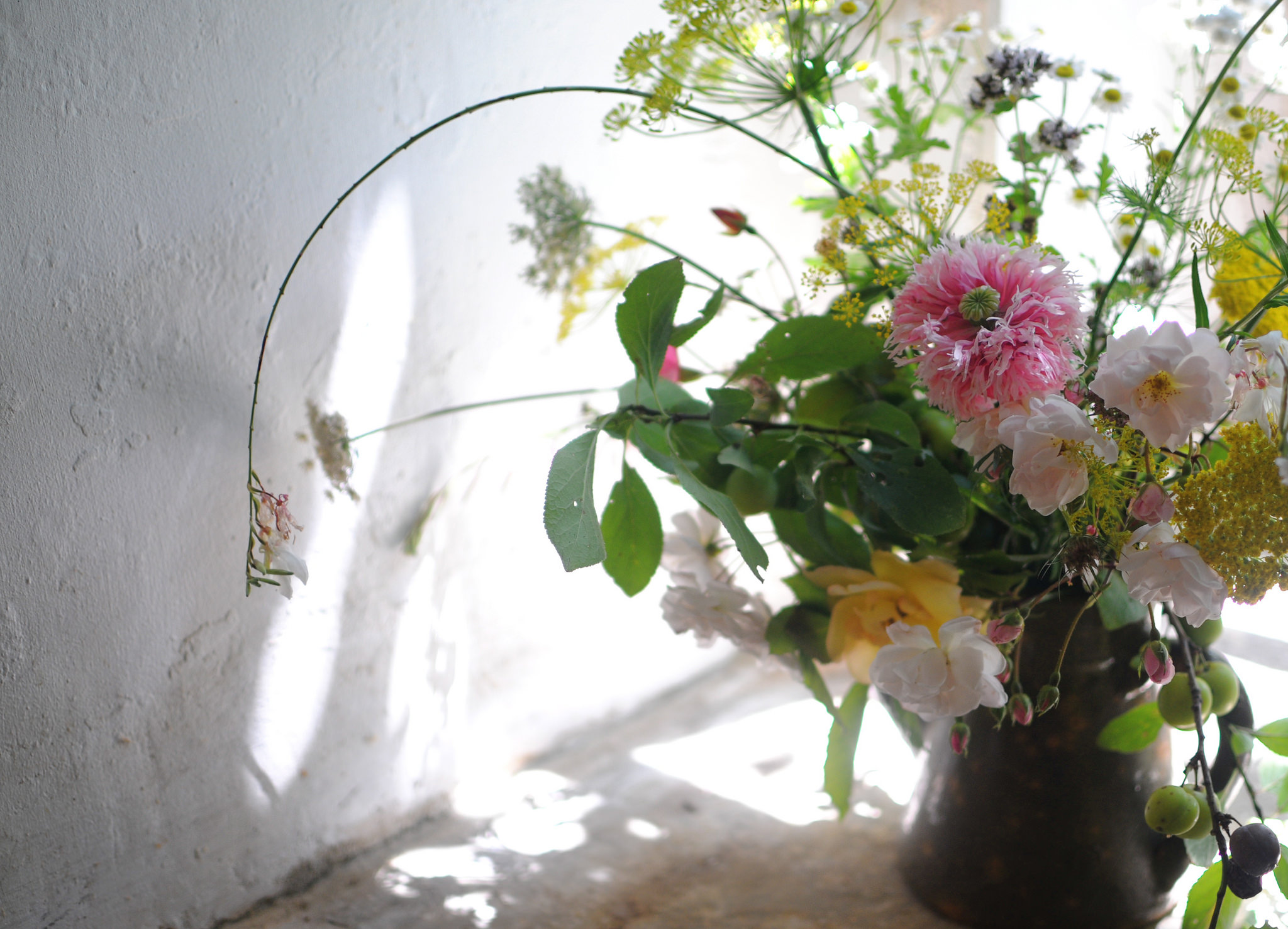 I'd been eyeing all the pink noisette roses in the garden and wanted to make a pink arrangement before the blossoms go to the compost. So, this afternoon while listening to Ben Folds and Broken Social Scene (I love listening to my own music in a foreign place, so comforting!), I made this in a ceramic pitcher that was lying about. The roses smell so good!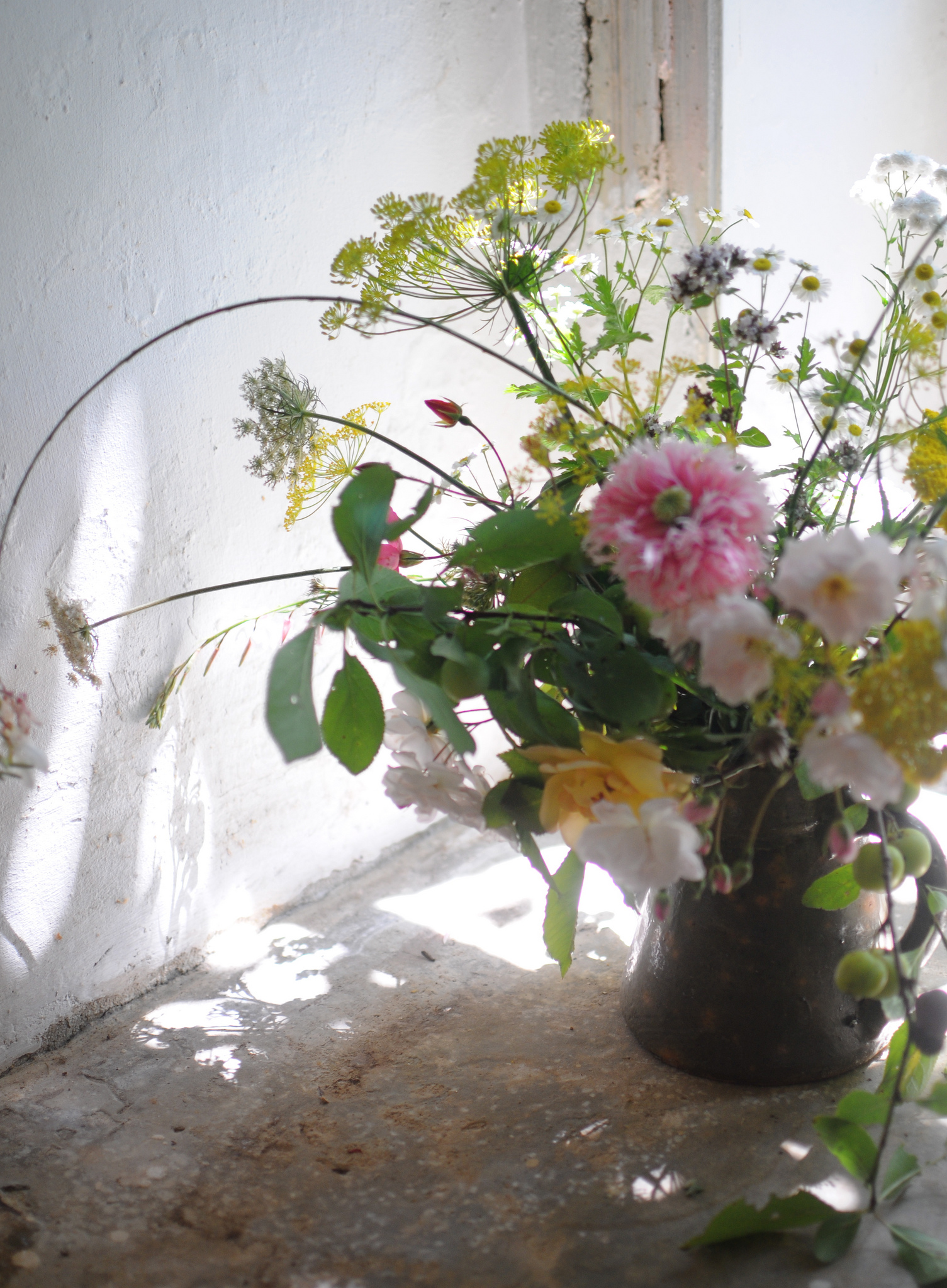 How to:
Gather fresh garden flowers using a mix of large showy blossoms like roses, dahlias or peonies, filler flowers like dill and feverfew, and vining branches like jasmine, fruit branches, wispy stems of grass and herbs.
I used:
5 stems roses (mixed, branches of floribunda roses, single stems, and yellow and pinks)
2 stems poppies
3 stems feverfew
3 stems yellow yarrow
2 stems dill
3 stems queen anne's lace
3 stems flowering oregano
1 ceramic pitcher
3 stems meadow grasses
-Harvest flowers early in the morning and late in the evening when they are most hydrated.
-Put directly in a bucket of water, then re-cut the stems at an angle and let them sit for a few hours to hydrate and condition. Overnight is great too.
-Use the container to decide the shape of your arrangement and as you arrange, the branches will lead you to decide what shape you'd like.
– Start by adding any bulkier materials first like greens and your showy flowers like roses. I like to start with greens. Larger, heavier blossoms toward the bottom and wispier stems up top.
-I like to use the "S' theory and have tall curvy, wispy branches extending out the top and extending out the opposite side at the bottom over the rim of the vase.
-Don't be afraid to start over if you aren't liking it.
-Be sure to keep your arrangement away from sunlight and drafts and change the water every other day!
Enjoy! Happy flower arranging.
P.S. If you'd like to learn more about making unfussy, garden style arrangements, you can take my online course, Flower Arranging 101!
Photos by Chelsea Fuss. Taken at this French farmhouse in Brittany.