Mariah sent over the sweetest wedding photographed by Kate McLukie. Her friends, Jess + Caleb were recently married in this pear orchard outside Cape Town, South Africa.The bride wore a simple gown with a leather belt and a lace veil. The wedding procession included a pony, ribbon wands, tambourines and a violinist! After the ceremony, the couple went for a canoe ride around the pond.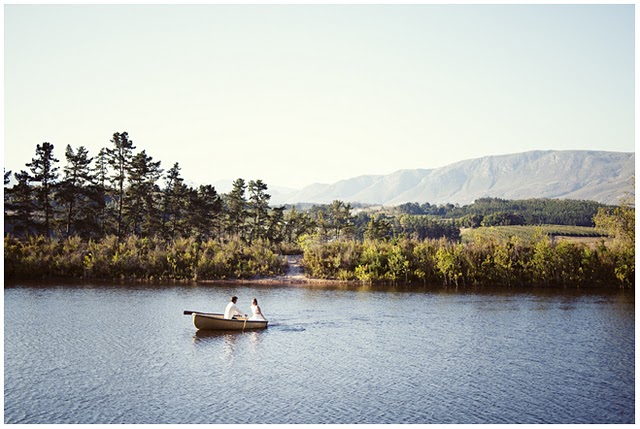 I love the twig chandelier! The tablecloths were handmade by Mariah and friends out of butcher paper and included stamped phrases like "share a pear with a friend". The names of each guest were handwritten on the tablecloths.
On each table sat a glass jug of organic pear juice and wine as well as boards of cheese, herbs, figs, nuts and bread.
The brides father made a tepee for guests to hang out in on a little island in the middle of the pond and they even had a bonfire after it got dark.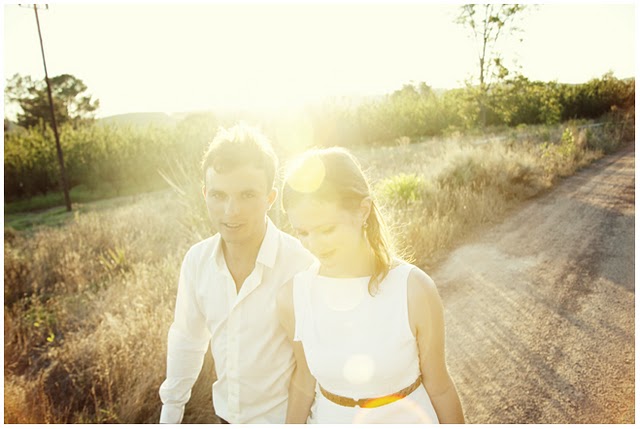 What a thoughtful and festive wedding! Congrats to the lovely couple. See more photos here and thanks to Mariah for sending this my way. See full credits below.
Flowers: Amy Ellenbogen