I love including posts here about people who are doing cool things. Making interesting things happen. And I don't just mean that in a "find your passion" sort of way. I am inspired by people who live a life that fulfills them and is not heavily influenced by what others think, that might in some way contribute or add something interesting, beautiful, or thought-provoking to our world. My first conversation with Marie of My Life in Sourdough, you can read here.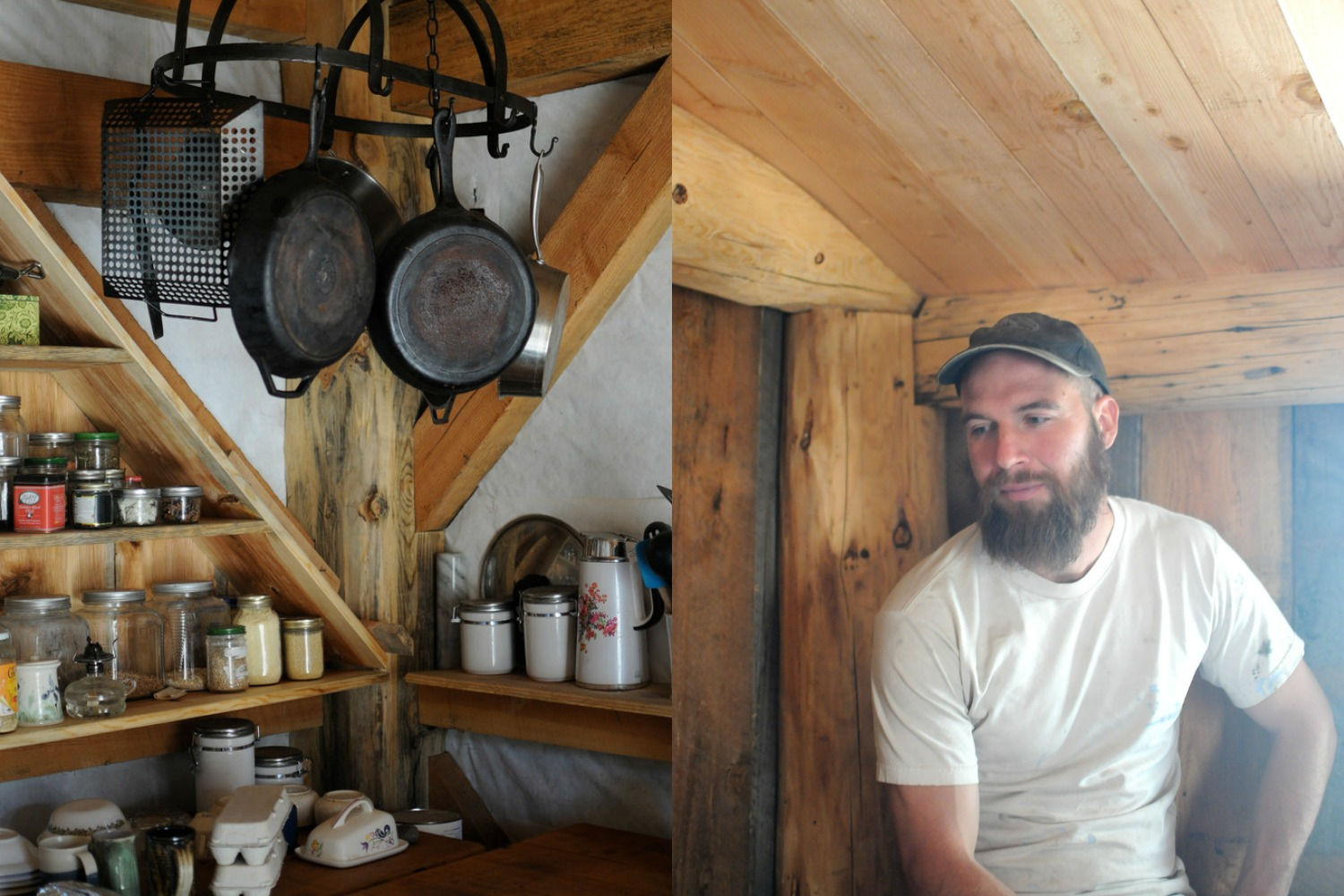 Today I'd like to share a visit to my little brother's cabin. I had plans to do a proper story but was there last weekend with camera in hand and decided to just snap a few unposed photos. Michael and his wife, Audrey, have for a long time lived life way off the beaten path. Living an intentional, low-impact life influenced by travels to the countryside in Georgia, Mongolia, Siberia, Benin, Peru and, and many other places. I asked Michael to sum up his lifestyle philosophy in one or two sentences. He says, "My lifestyle is inspired by village life in the former Soviet Union. Specifically the republic of Georgia and Siberia where my friends build their own houses, grow their own food, fix their own cars and where previously, participation in the cash economy was minimal."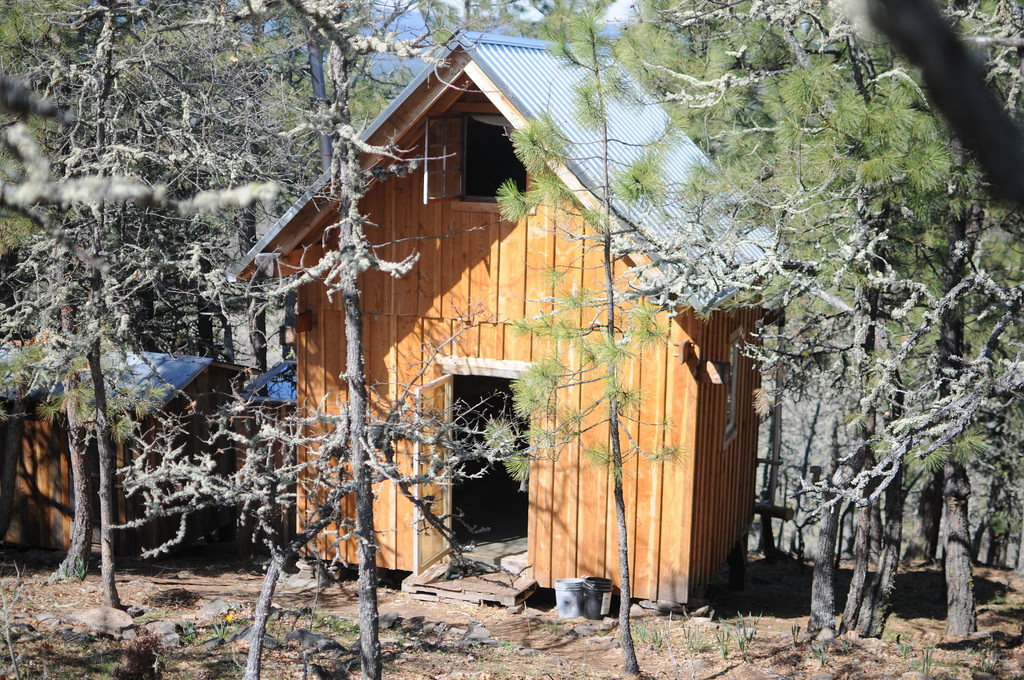 Michael teaches himself about lots of different things from carpentry to bird watching. He and Audrey built their house and the banya (sauna) next door to it.
Many of the materials are cast-offs from friends or family. The window sashes are built from reclaimed cedar steps and the glass panes are from an old truck cab.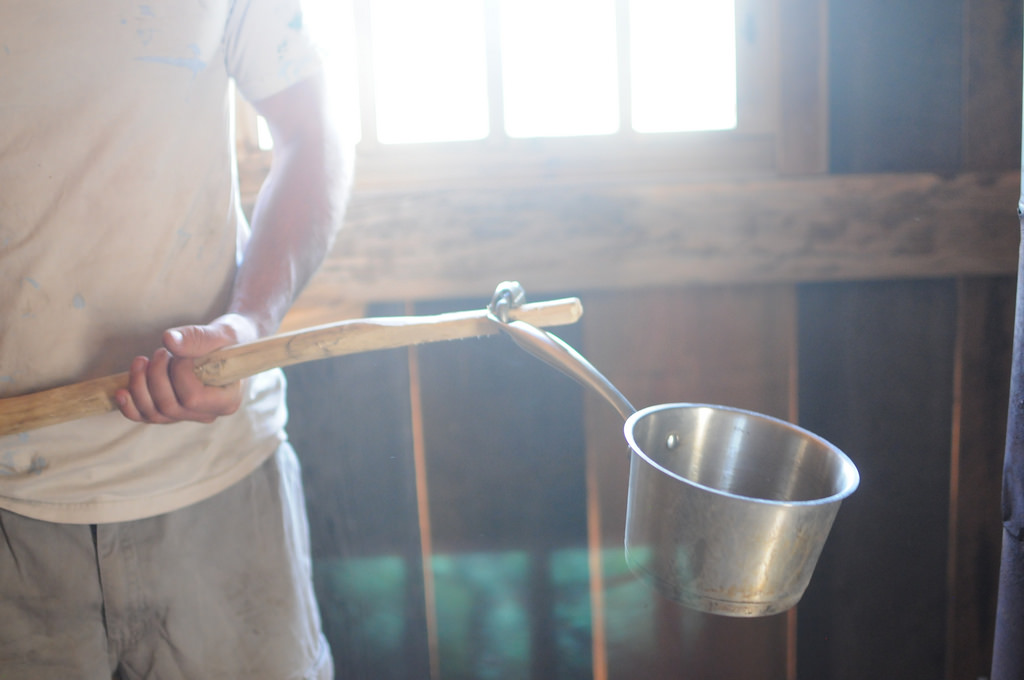 Michael still wants to add mud to the walls inside the cabin, which has a small living room, kitchen, and woodstove downstairs, and a sleeping loft upstairs. The house has an outdoor shower and an outhouse. They collect rainwater and try to keep their water usage to two gallons of water a day. They produce just one small plastic grocery bag full of garbage a month. They aspire to be self-sustaining, inspired by the former Soviet Union where until 2004, 70% of produce was grown by household gardens (that percentage was probably closer to 90% in the countryside).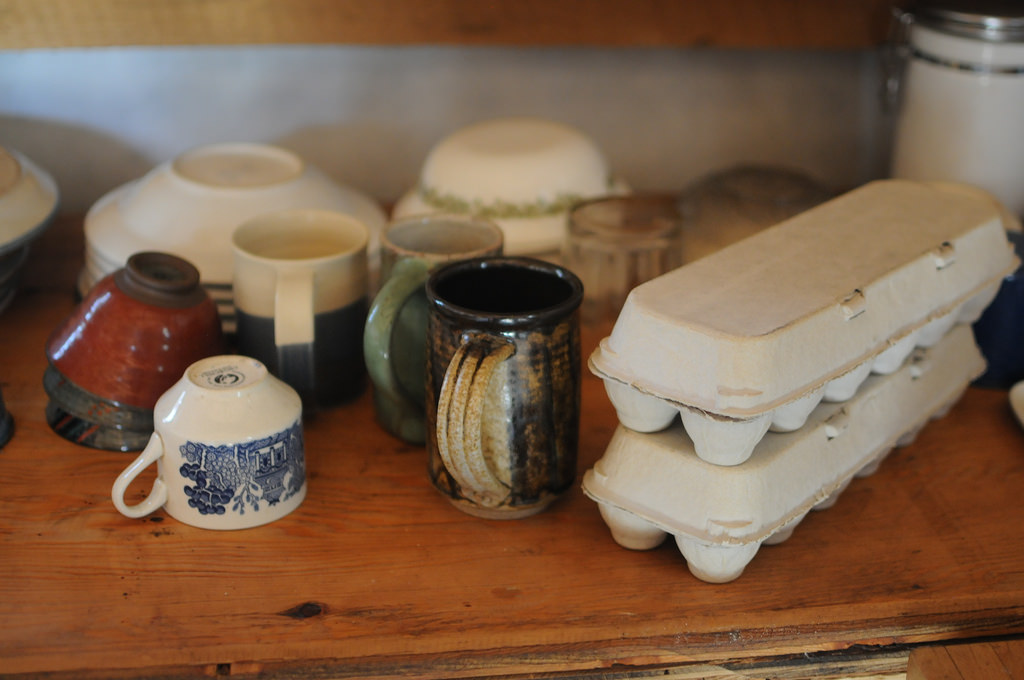 Nearly everything they own is recycled, thrifted, or bartered.
Above, the Russian-style sauna, and the entryway to the house.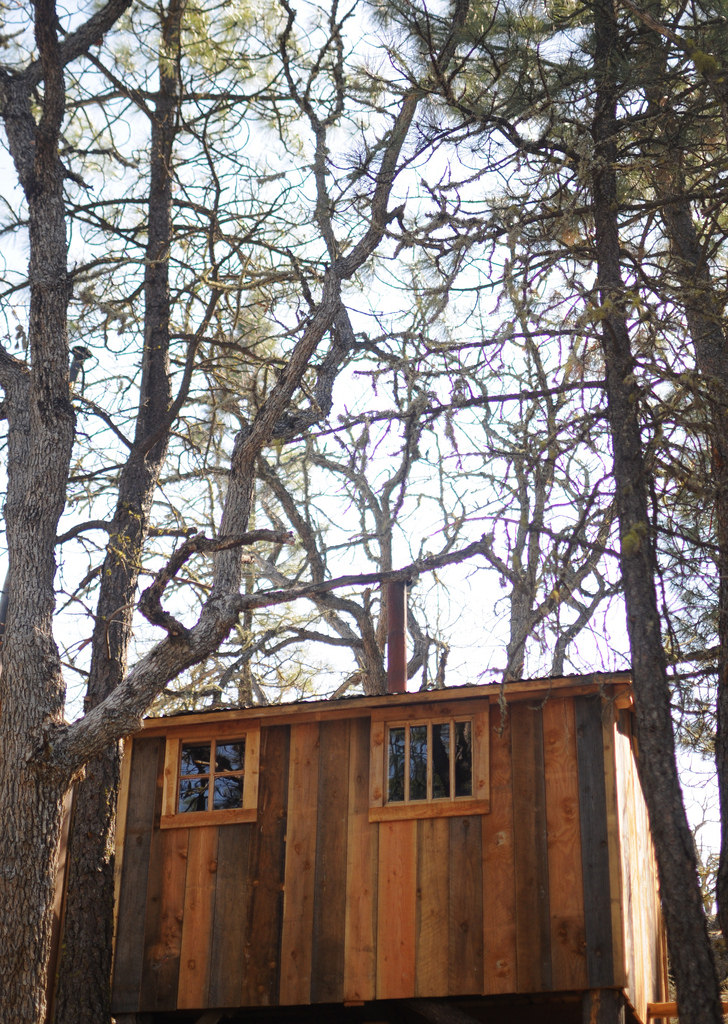 Michael is passionate about living a life true to his values. He says, "It used to be that parents and community taught children the skills of subsistance and how to sustain traditional culture. Now we are taught in school how to build empires. I am trying to regain the old skills. I am not interested in building empires."
Thank you, Michael for the visit! If you have questions for Michael, feel free to leave them in the comments!
Photos by Chelsea Fuss.