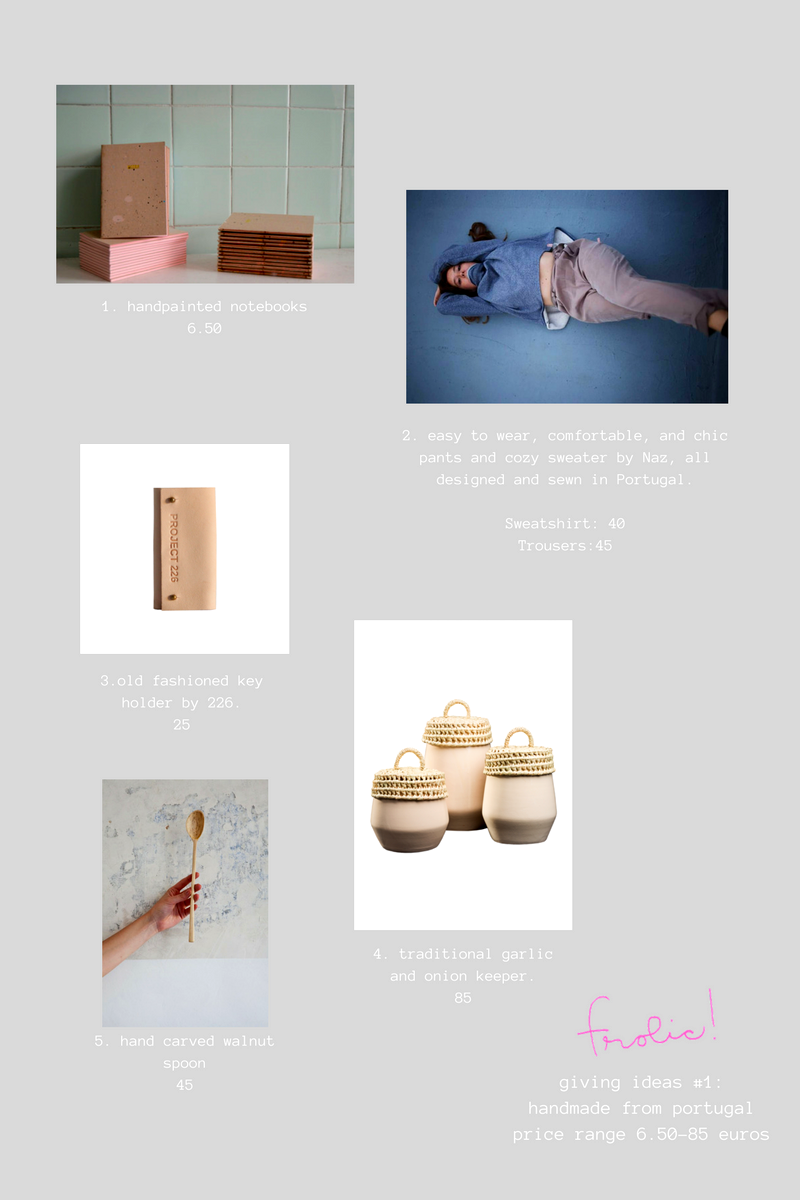 Gift giving can be wonderful with handmade gifts and time carved out to consider each purchase. I love to share the small, undiscovered artisans of my adopted country of Portugal. Buying these lovely products will support tiny businesses operating with love and skill. And the cool thing is, these unusual finds are unique, and surprising gifts for loved ones!
2. Naz Clothing. Online store coming soon, send a message to their Facebook page. The fits are easy and their sizing system is simple!
Photos courtesy of respective brands.