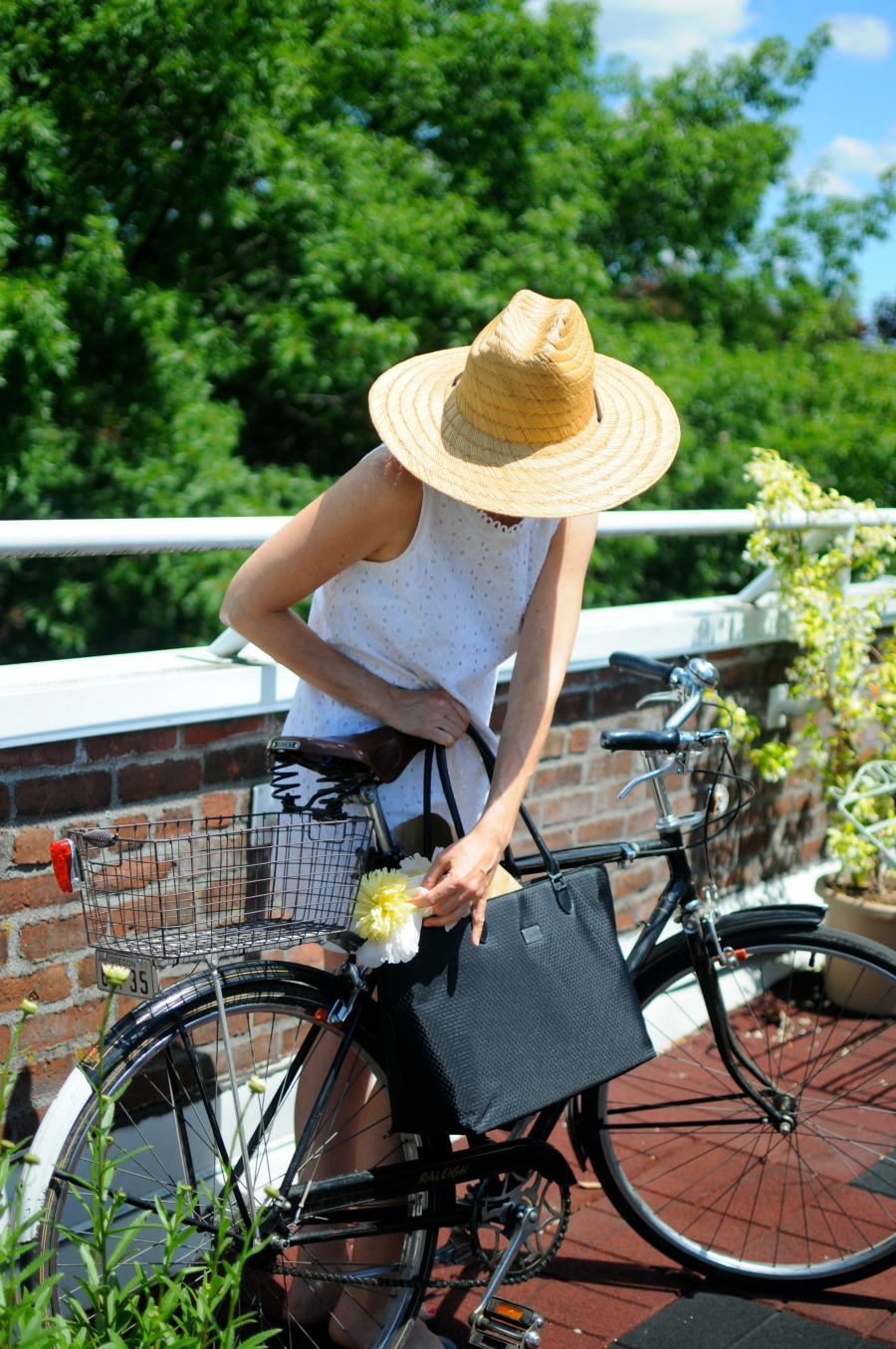 I am back in the states for a couple of months before I move move back to Europe. I've had fun popping back into my hometown of Portland for work and visits with friends. My lovely friend Dara (above with Baggallini's Grace Tote) was kind enough to host me. This tote is so awesome because it fits a laptop but it's sleek enough to dress up or down. Whenever I visit Dara, we love soaking up the dreamy Portland summer days by cycling around on our vintage Raleigh bicycles! Yesterday we did the Pedalpalooza and it's such an amazing feeling when the bicycles overtake the roads. Portland in the summertime is a dream with overflowing wild gardens of poppies, mock orange, and roses, leafy green trees lining streets, and the sun shining like crazy (always a novelty here)! I usually head to Portland from the Columbia River Gorge.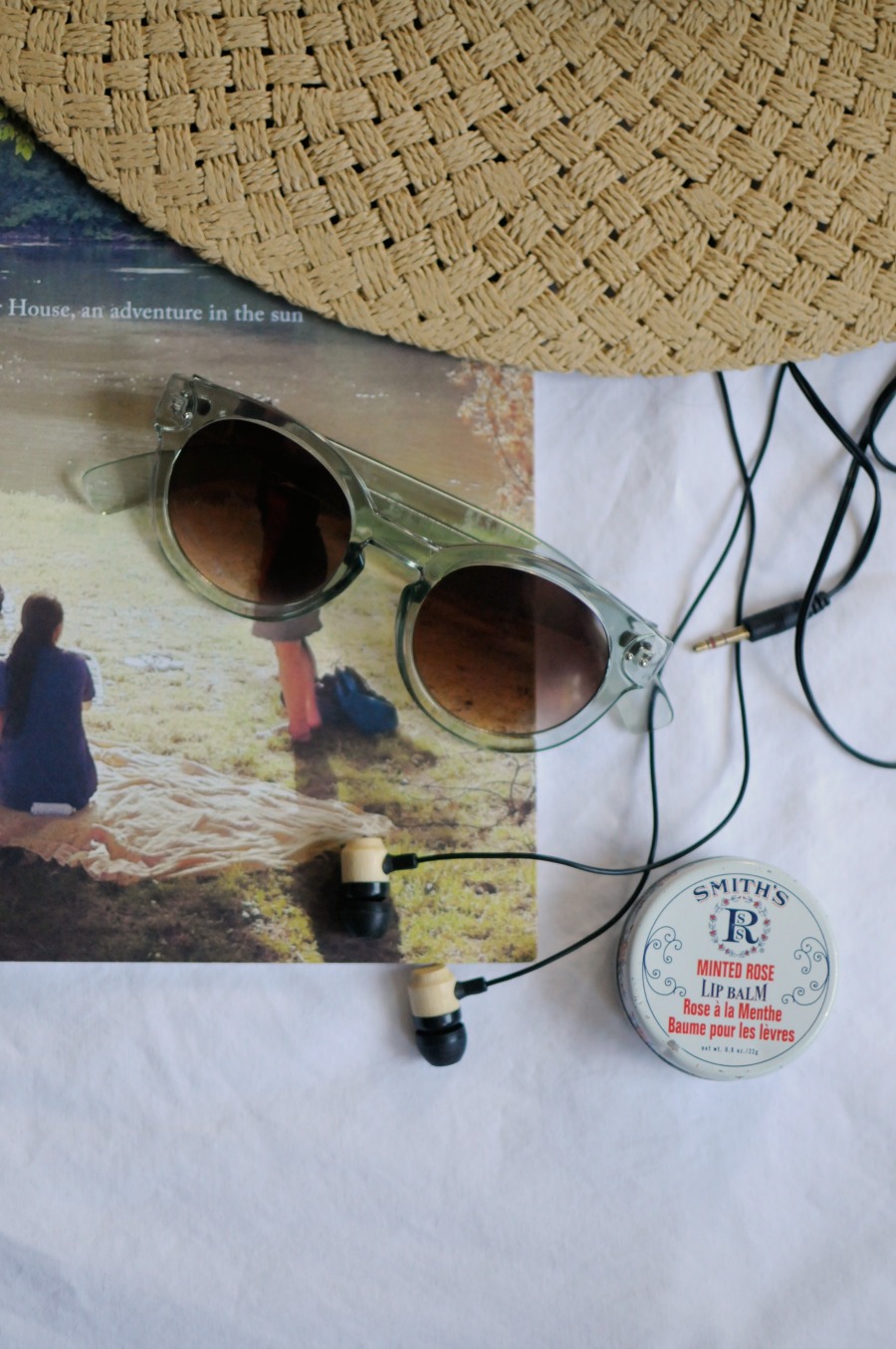 I love taking Amtrak train #28, "The Empire Builder," that goes right along the Columbia River (highly recommend!). I always pack headphones because when I look out the window along with a soundtrack, it feels like I am living in a film! I also bring my favorite reading materials, notebooks to jot notes down, sunglasses, and a hat. I am a true Portlander, and although I love the sun, I have to protect myself from it as I am heat sensitive.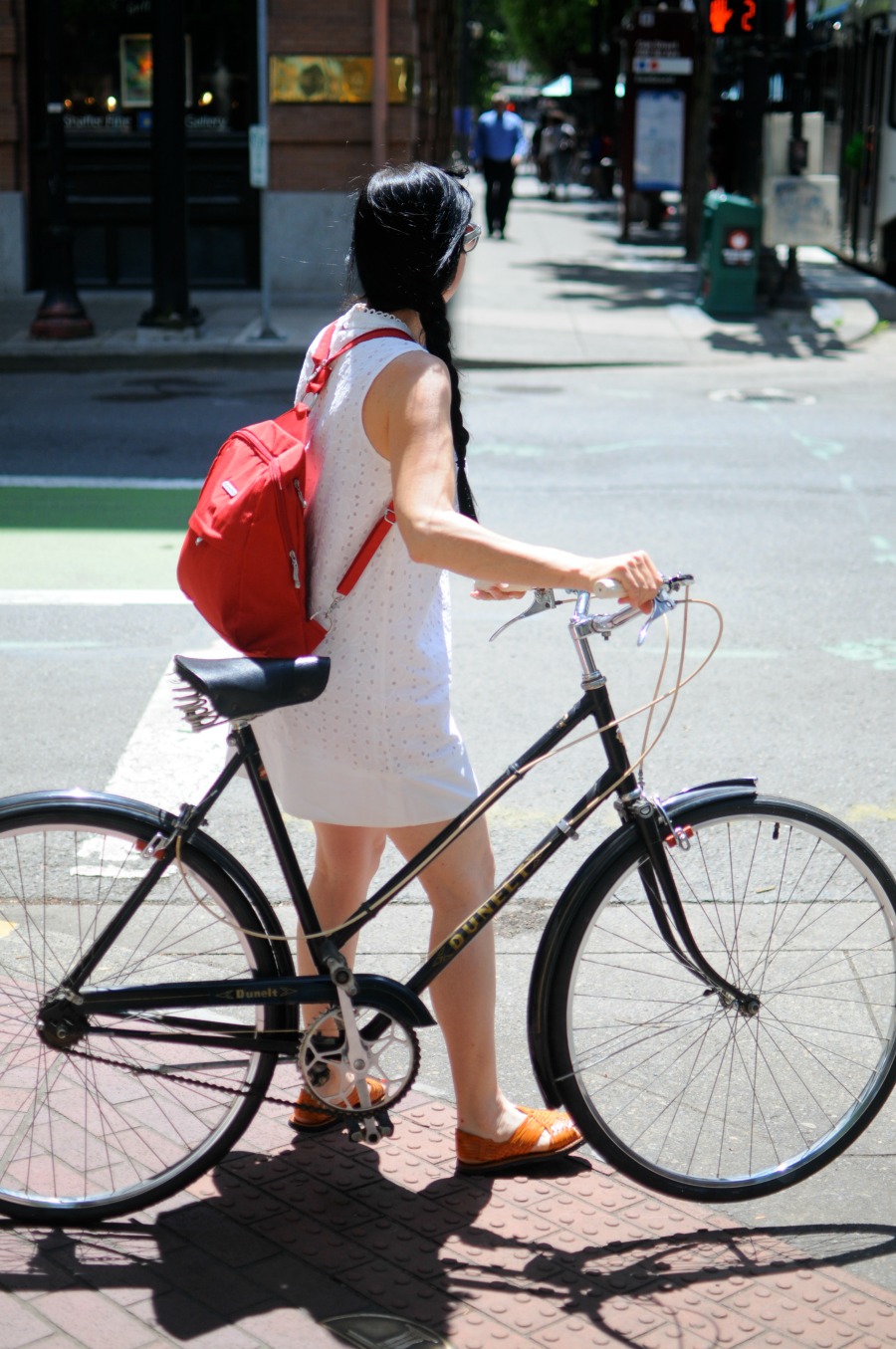 I love this little red backpack from Baggallini, "The Excursion Sling" comes with a change purse for carrying your phone or extra small items. It makes the perfect pack for pedaling!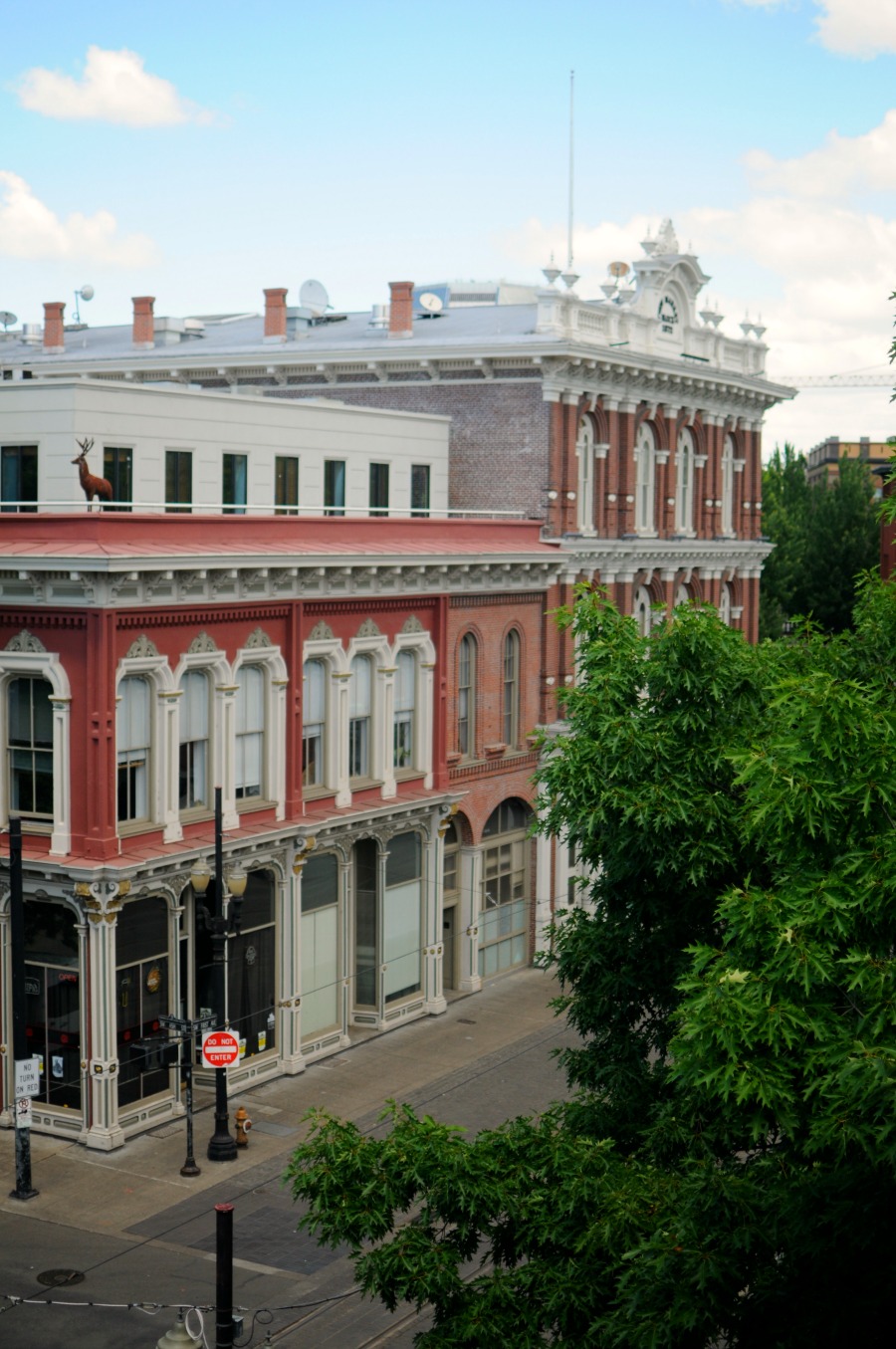 Portland's lovely Old Town.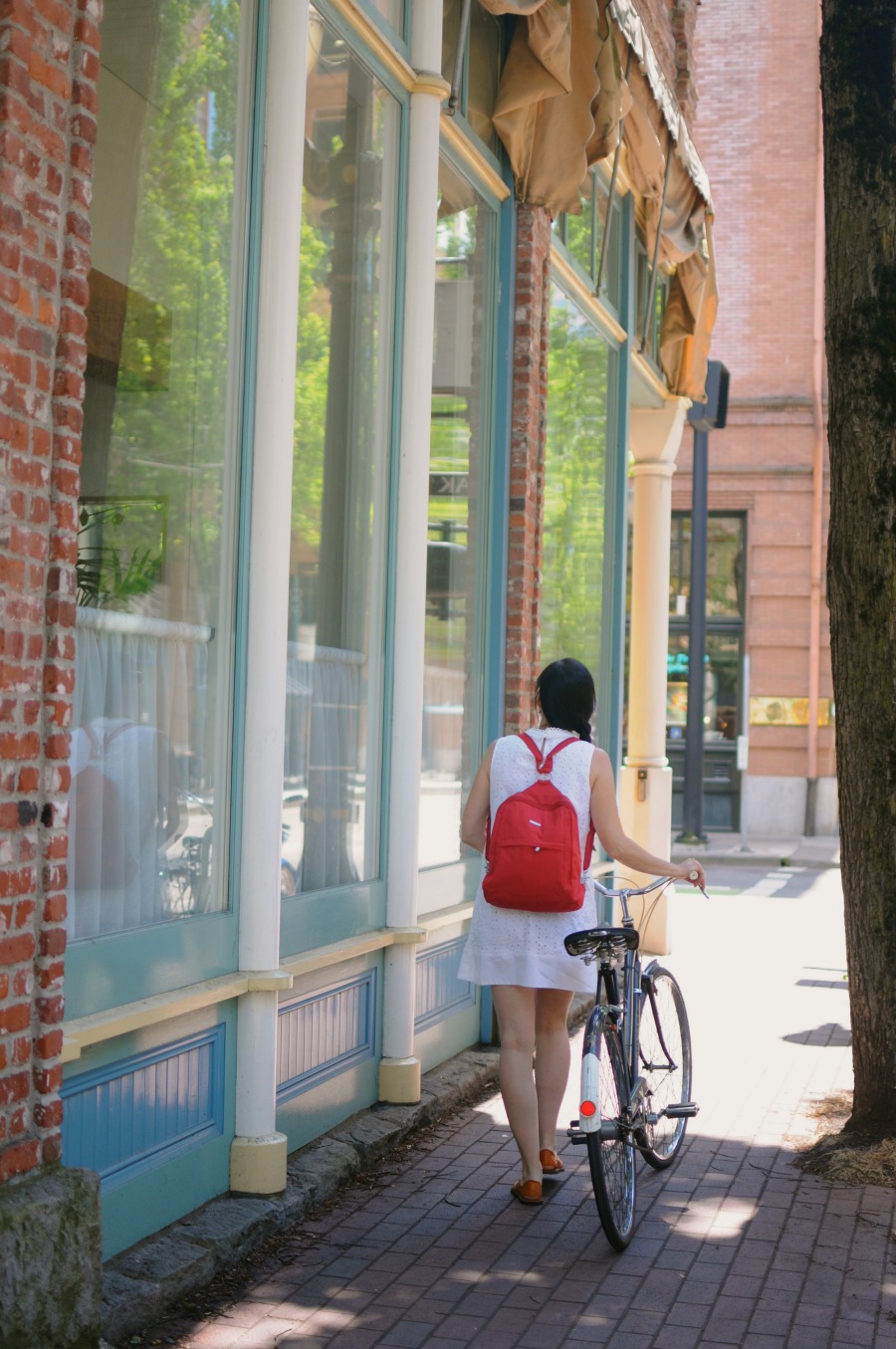 Here's a quick list of my must-sees in Portland:
Brunch at Broder
Wander through Alder and Co.
Ride a bike across one of the bridges and along the river (I can't wait for the car free bridge coming this summer!)
Coffees at Courier
Dinner at Beast! ( it's a splurge that's well worth it!)
Don't forget to bring an empty stomach! The main tourist attraction in Portland is the food!
And, exciting news! Leave a comment by June 25 to win one of these Baggallini bags! There will be two winners. One will receive the Grace Tote, and the other will receive the Excursion Sling. Leave a comment letting me know which bag you'd like, and follow Baggallini on Instagram for a chance to win. If you'd also like to share with me your favorite place to eat in Portland, I'd love to hear!
Check out more great bags through Baggallini's social media links below:
Photos: Chelsea Fuss. This post is sponsored by Baggallini. Giveaway open to International readers. Starring my beautiful friend, Dara, and her vintage Dunelt bicycle. Thank you, Dara!