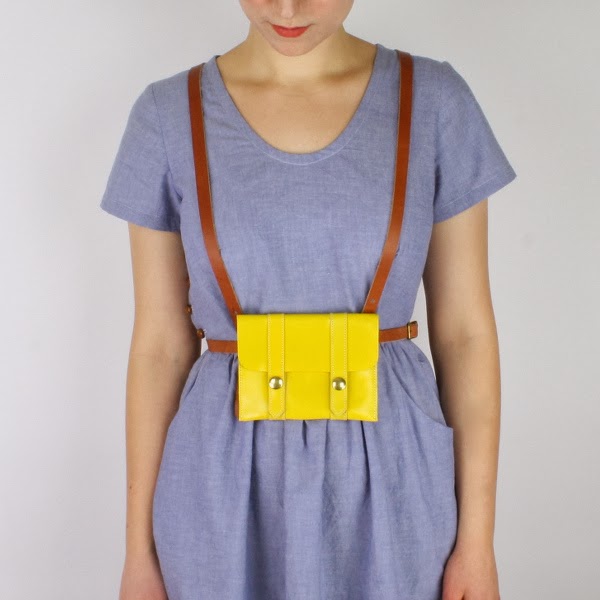 Hooray! Hetterson is back! Hannah took a little sabbatical from her clothing line to learn shoemaking and now she's back with a fresh new collection, that I find incredibly clever.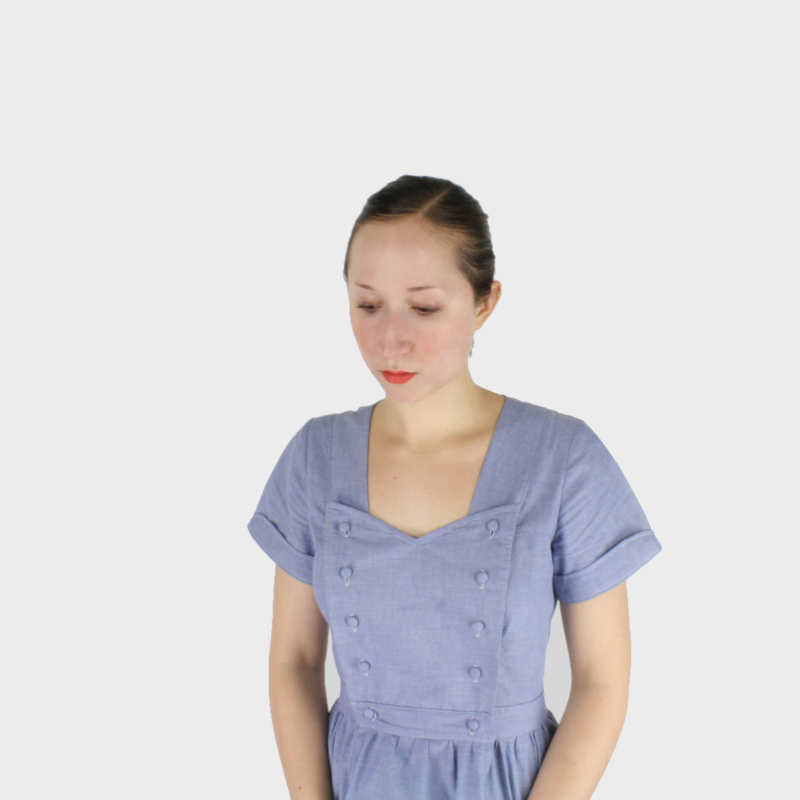 The new series includes two, very wearable yet charming dresses that Hannah claims you can still do jumping jacks in, while looking adorable! And, as all dresses should, these two both have pockets!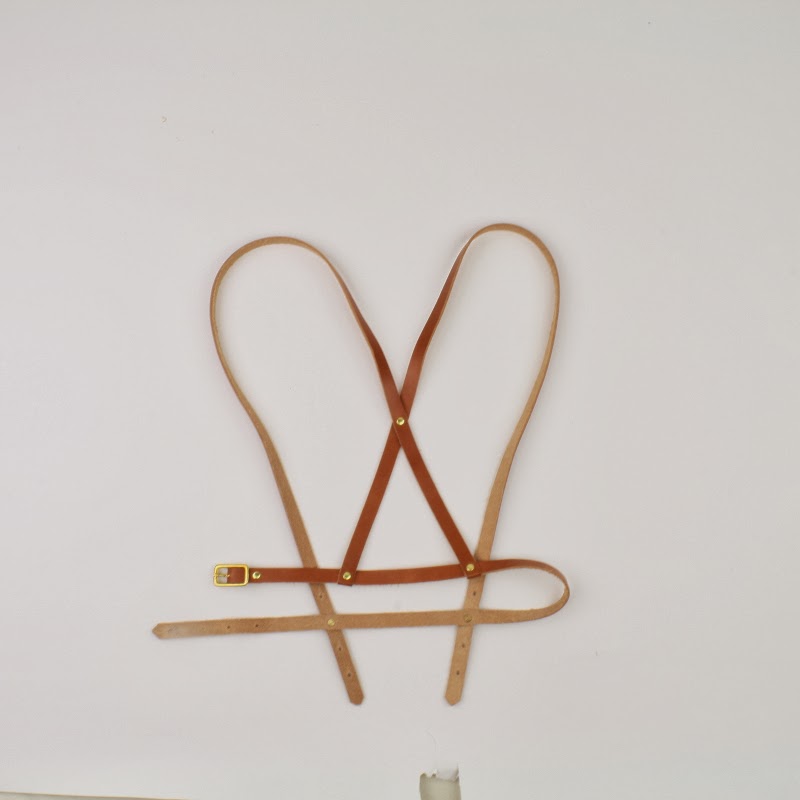 Perhaps my favorite new piece, is this adorable set of suspenders! You can order a mini satchel in an array of colors, that attaches to the belt. So useful and so adorable.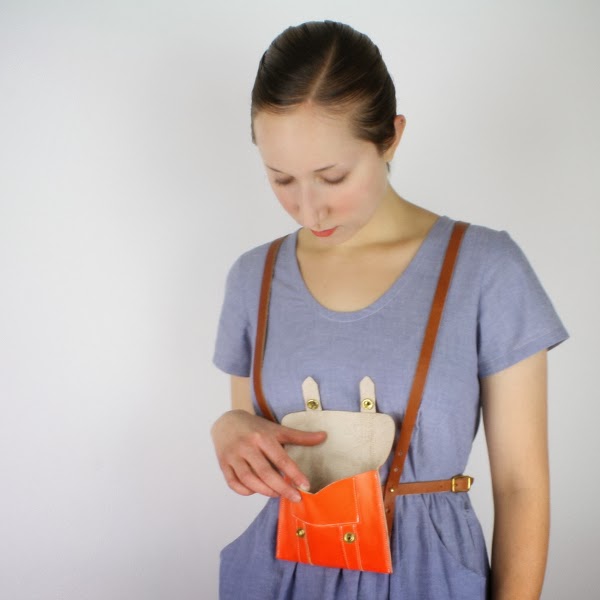 The colorful little envelope purse hold everything you need including an iphone.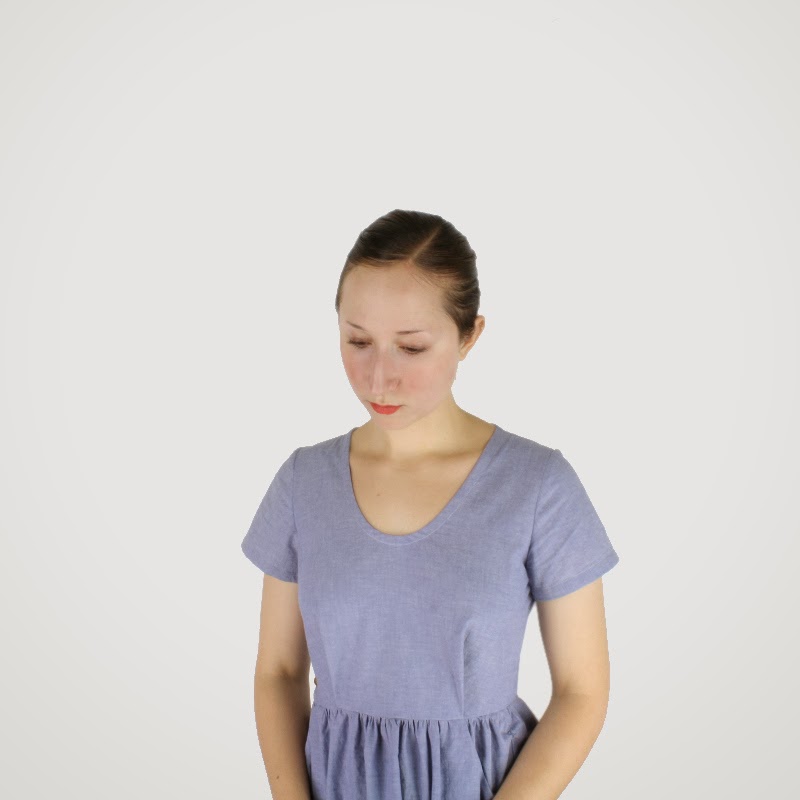 Hannah is incredibly conscience of the environmental and ethical concerns surrounding clothing manufacturing, which is why she uses sustainable materials and makes everything right here in Portland. Made from organic cotton and hemp, these sweet chambray dresses feature button detailing and flattering cuts. They are going to become staples in my closet. I can see pairing one of these numbers with heavy tights and boots in the winter and with simple leather sandals in the summer.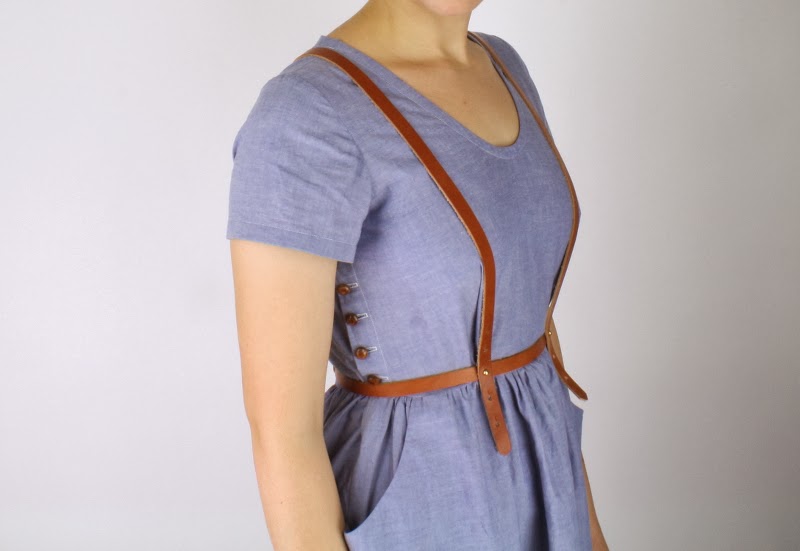 Hannah has such a young, fresh point of view! I am so happy she's creating clothing for us again. I own several Hetterson pieces and they've worn beautifully. Check out the full collection right here and enjoy 15% off with code, 'FROLIC'!
Photos: Hetterson.