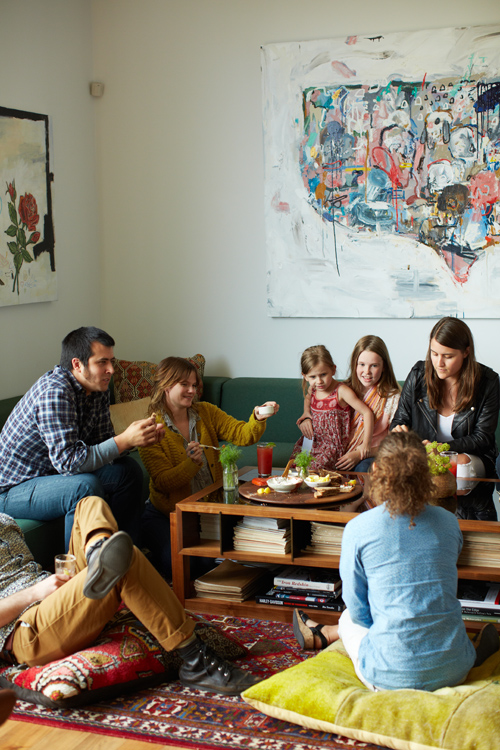 Last June I had the pleasure of prop styling a story for Bon Appétit.. The shoot centered around Portland's very own Duane Sorensen, the founder of Stumptown Coffee, and a little brunch he hosted at his apartment. The art direction was inspired by Duane's personal style and space. Special thanks to all my favorite Portland boutiques who helped us out with props for this story: Cloth + Goods, Maven Collective, Rejuvenation, Vintage Design Collective, Alder and Co., Thea's Interiors, Portland Homestead Supply, Bernadette Breu, Reverse Chronology, West Elm. Big thanks to my wonderful assistant, Jennifer Morris! 
We had tables full of amazing props for this story! Wish you could have seen all of them. See more from this story at Bon Appétit.
Photos by We Are The Rhoads. Prop Styling: Chelsea Fuss. Assistant Prop Stylist: Jennifer Morris. Food Styling: Vivian Lui. Art Direction: Alex Grossman. Floor Cushions from Vintage Design Collective, kilm pillow from Rejuvenation, vintage pillow Maven Collective, fish fork, Thea's Interiors, ceramic bowls Alder and Co, blue tray, Vintage Design Collective.