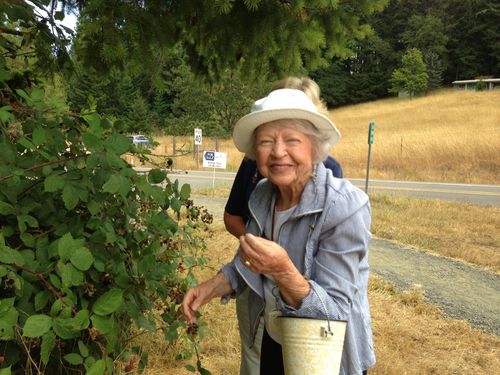 A few weekends ago, I attended my grandmother's 104th birthday party. At the end of the party my grandma rode away with my aunt, in their little yellow bug, wearing her sun hat. It was the best site.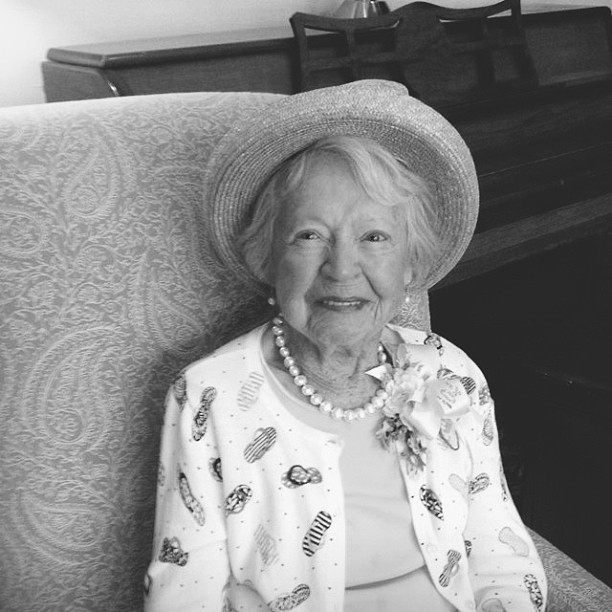 If you've been reading Frolic! for a while you know, Grace. She's pretty amazing! Everyone is always asking her secret. One thing I noticed is that Grace never complains and keeps a really optimistic attitude. She just barely moved into assisted living and has started a little cart at the center called "Grace's Goodies!". So cute!! Here's another pic my aunt had sent over earlier this year, before the big 104!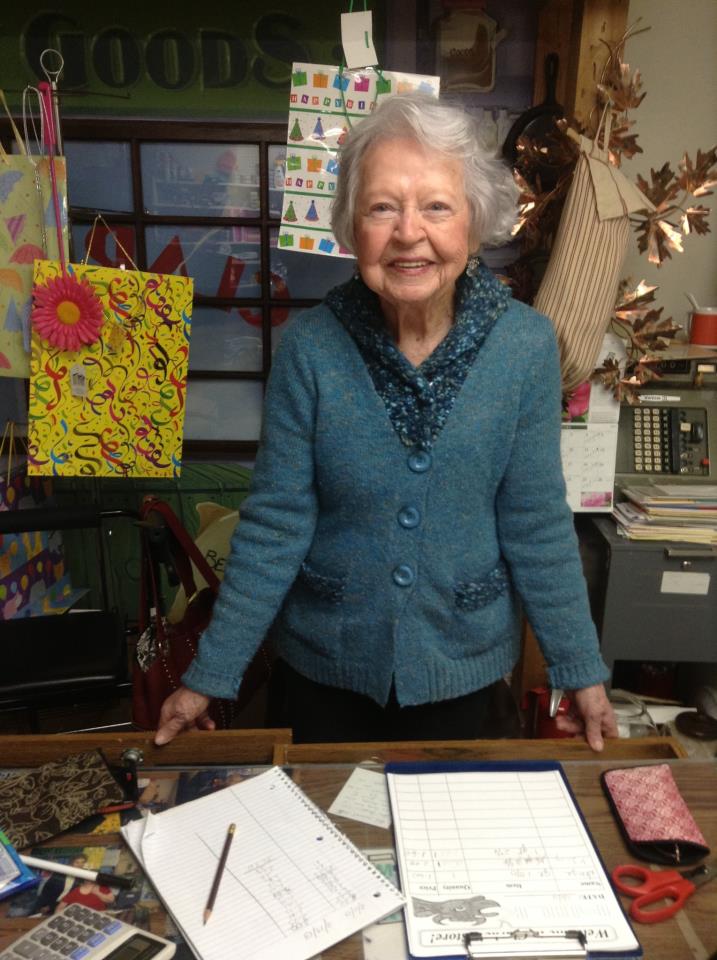 Read more about Grace and her birthday parties:
Grace when she was a little younger!
Photos from my family.