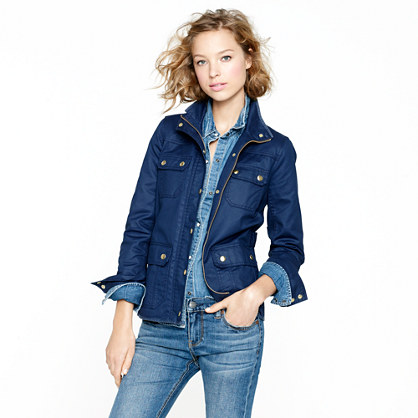 I saw this field coat at J.Crew and it seems just about perfect for cold, rainy Portland days. Also, do you guys set your table with Christmas crackers? They are my favorite! I can't wait for Tuesday! More posts from Babble, below.
12 Festive Christmas Crackers! (DIY's included)
15 Flowery Pieces for your Wardrobe!
A Darling Jumpsuit for a Little Girl
xo
Chelsea
Photo: J.Crew.