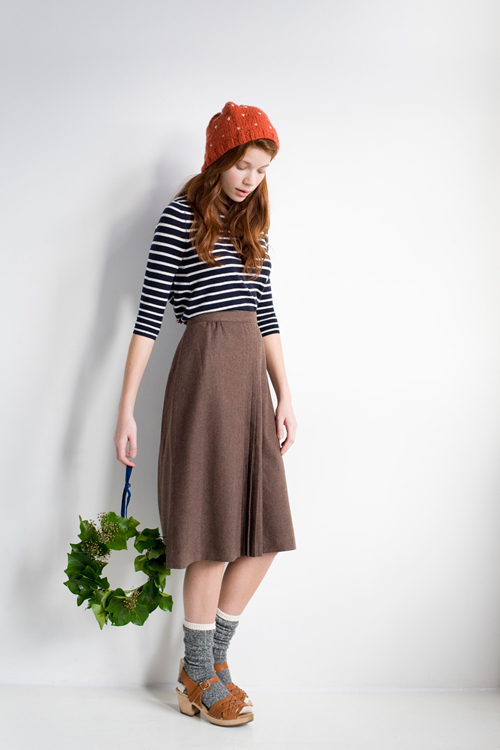 I wear hats all fall, winter and spring. I tend to be cold all the time, so it's a great way to stay warm through the chilly months! One of my favorite hats I wear is from Hetterson so I am excited that Hannah is sharing her secret knitting pattern with us today!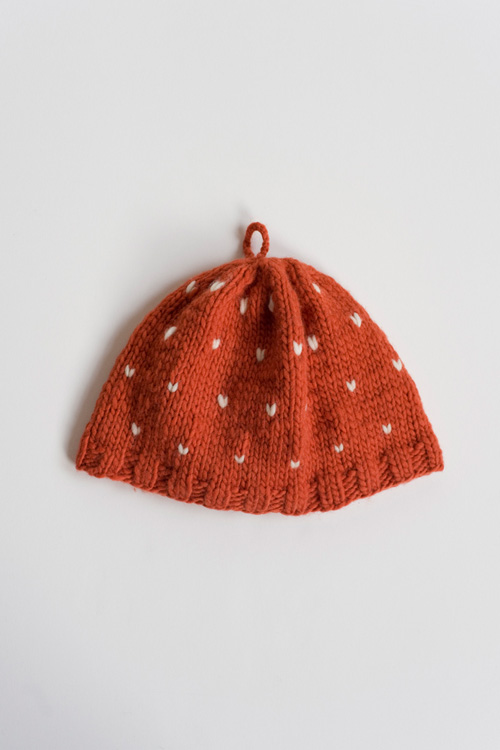 She used the gorgeous Quince yarns from Maine to make this adorable speckled hat. If you want the same colors for your hat, use the Puffin yarns in Nasturtium and Egret (you just need one skein of each color!). Or, explore the Quince + Co. yarns to find your own favorite colors. We had a tough time choosing!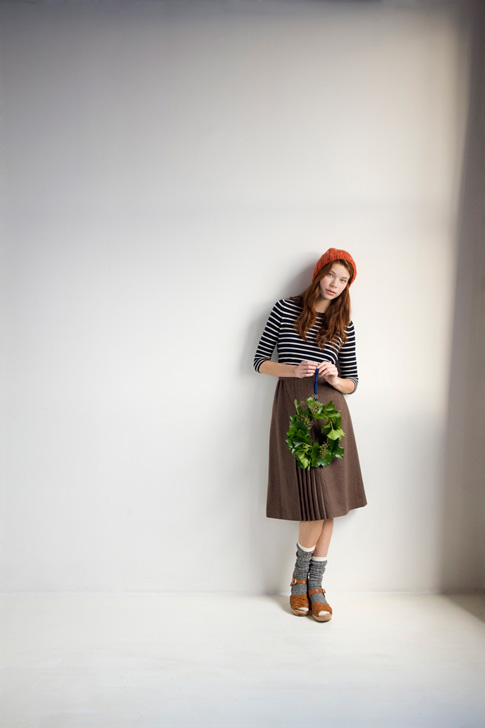 We paired the hat with the softest cashmere striped sweater from Frances May, a vintage skirt, organic cotton socks from Fred Meyer, and Swedish clogs by Torpatoffeln (Find similar clogs here). Thank you to Lisa Warninger for the beautiful photography.
Press here to download the free pattern for your hat! Bonus: All of our patterns are hand-illustrated so you'll be printing out some super lovely pages to make the knitting process that much more enjoyable! Thank you to Annemarie for illustrating this one!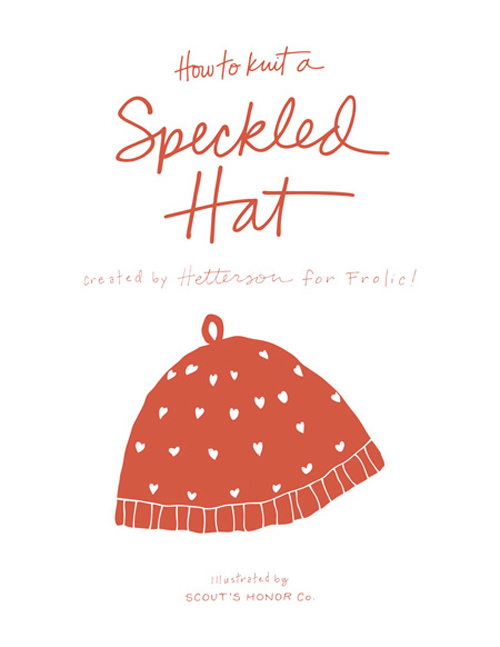 More clothing ideas + free patterns:
Photography: Lisa Warninger. Wardrobe Styling and Knitting Pattern: Hannah of Hetterson. Hair + Makeup: The Ginger Suite. Model: Annie B. Creative Direction + Prop Styling: Chelsea Fuss. Styling Assistant: Amber Furqueron. Production Assistant: Caitlin Burkhart. Pattern Illustrations + Ad design: Scout's Honor Co. 
This post is sponsored by Quince + Co. a yarn company in Maine that we love. Their yarns were used to make the hat featured. We only work with companies we truly believe in. If you'd like to sponsor an editorial on Frolic! please email us at chelseafuss(at)gmail(dot)com. Pattern is for non-commercial use only!