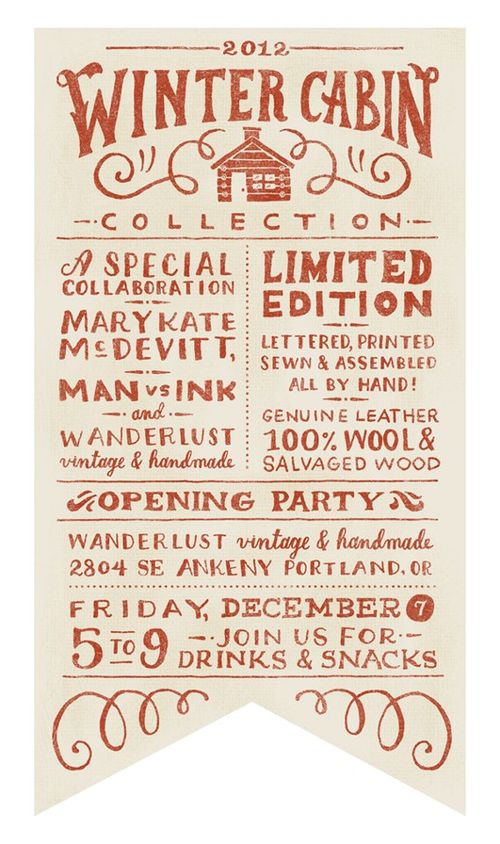 It's a funny thing. I don't get very impressed by shops anymore. I guess I get bored of seeing the same stuff and the same sort of style. Plus, I am not that into buying stuff. I think visiting a shop should feel like a special experience. The other day, I popped into Wanderlust. A vintage dress cart turned brick and mortar shop. The merchandising was so beautifully done. Vanessa, the owner, has a feminine, northwest-inspired point of view that's evident throughout the store. She's carefully selected her vintage clothing pieces, handmade gifts and other finds and woven them beautifully and thoughtfully into her little space. It's just a lovely little shop that I feel like I'd want to hang out in.
Next Friday, Vanessa is holding a fun little opening party. She's collaborated on her front window with Mary McDevitt who has created a limited edition collection called Winter Cabin. I just love the little flyer!
I highly recommend a visit to Wanderlust and this sure-to-be charming event!
Flyer by Mary McDevitt for Wanderlust.