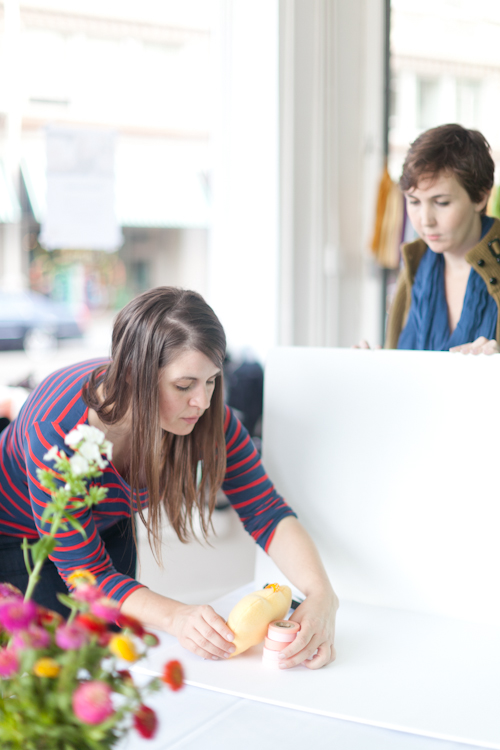 Linnea was sweet enough to send over some photos she took at our Product Styling + Photography Workshop from last Sunday. The class was geared towards Etsy sellers wanting to improve their product imagery and branding.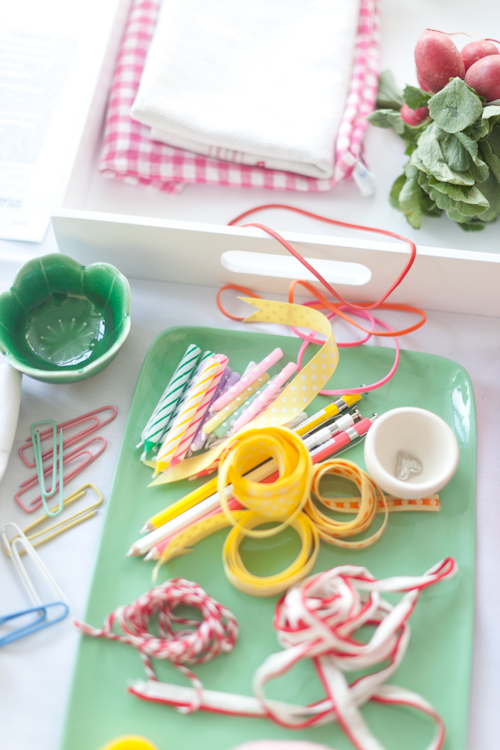 In the morning, Lisa went over how to use natural light, I shared some styling tips, and Anna Joyce talked about how her shop has evolved and grown and the role photography has played in that. In the afternoon, we had mini sets for people to practice shooting and styling their products. There were two bright and airy sets and two dark and moody sets (the most popular!).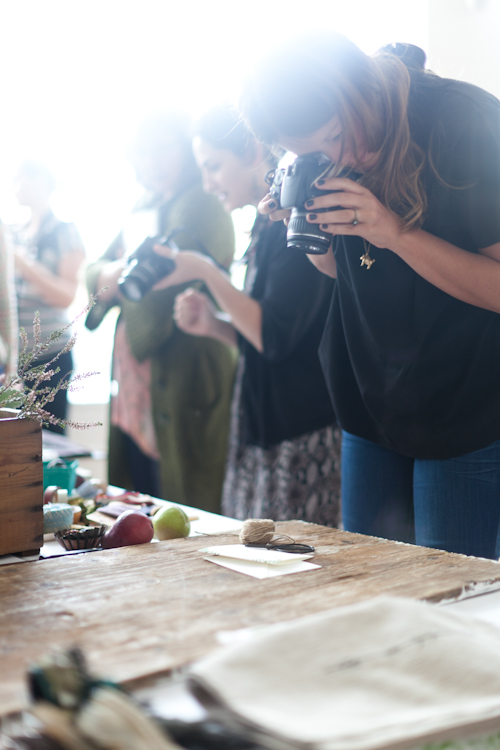 I was really impressed with some of the photos I saw people take and it was great fun to meet everyone and see their wonderful, handcrafted products.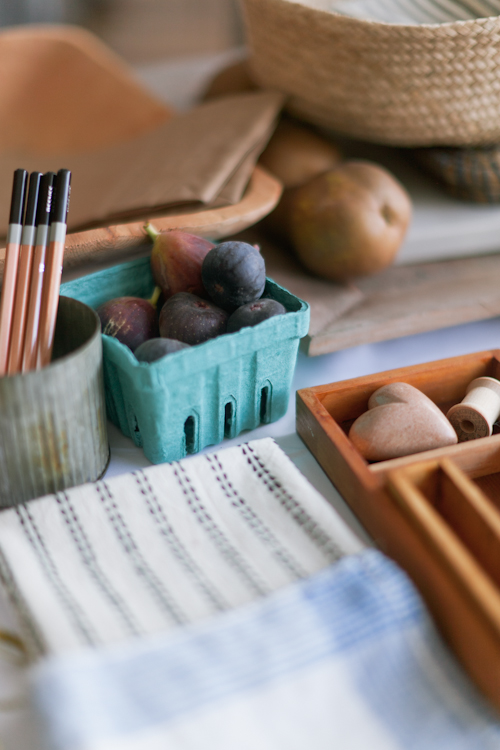 We had a stash of fun props at each set including different trays and boxes for layering, flowers, fruit, stationery accessories, fabrics, and little tchotchkes to drop into the photos.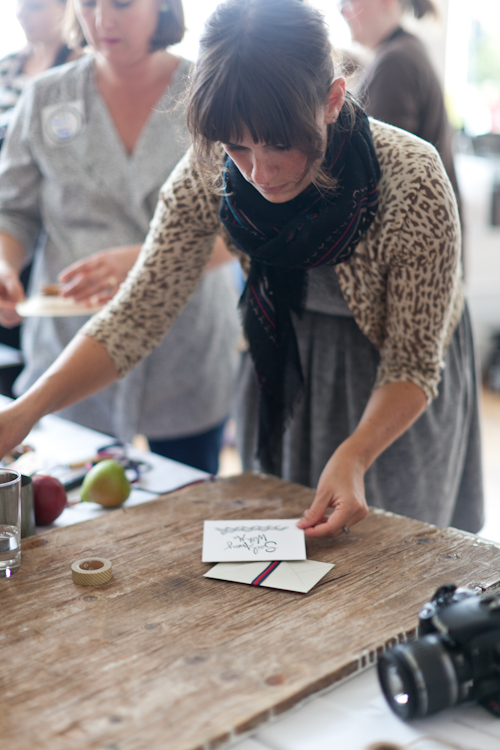 Above: Anna Joyce helps out with some stationery styling.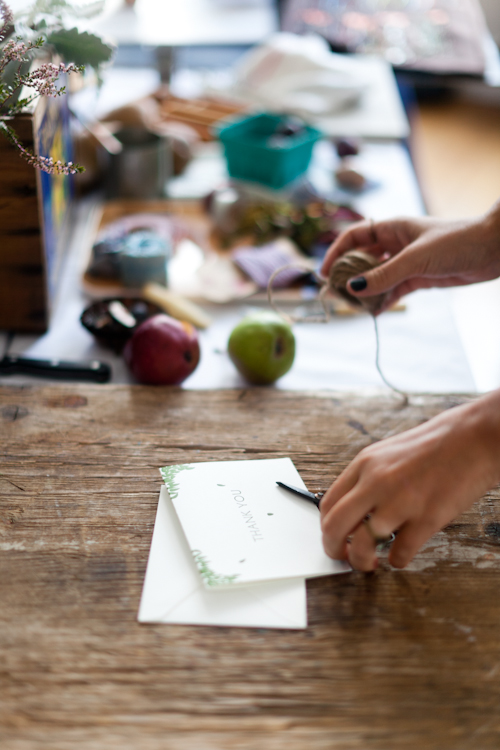 Above: Some letterpress stationery is styled with some cute little Japanese scissors and twine.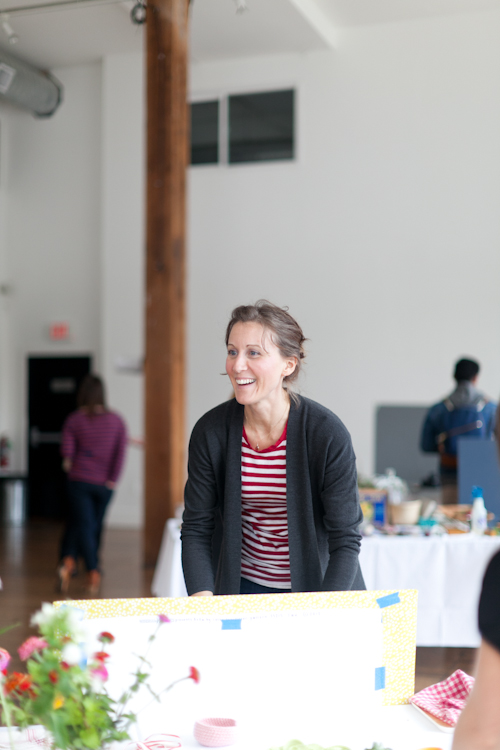 A big thank you to Amber Johnstun who assisted me that day (and with the prep!). Thanks to everyone who came out to the class! This was another great reminder of how much I adore this online community and love meeting you all face to face!
Photos: Linnea Paulina Photography. Thank Yous: The Ace. Etsy. The PDX Etsy Team. Janell Anderons of Prunella Soap.