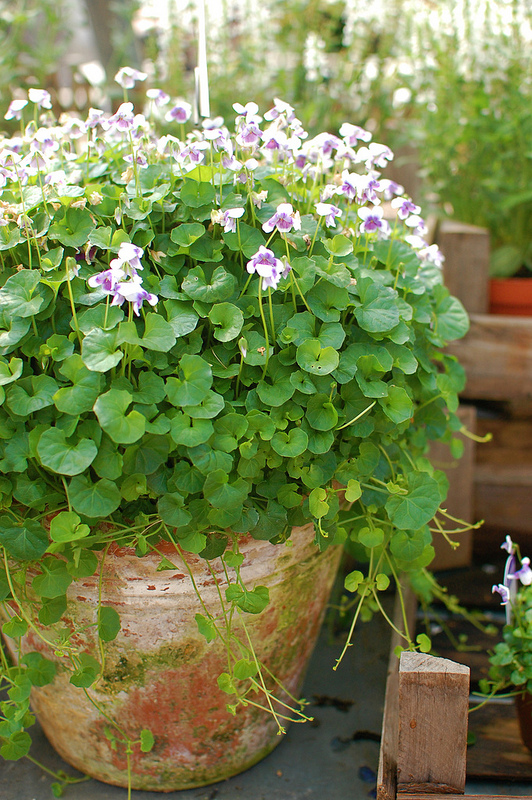 I've had a few days on my trip to Sweden that have just blown me away! One of those was on Tuesday, when I tagged along with Pia to Slottsträdgården Ulriksdal (blogged here and first introduced to me by these lovely girls, which I just remembered while writing this post!). A little outside of the city center of Stockholm is this wonderful property of forests, trails, streams, old estates, and a large garden nursery, shop and cafe! I took some photos at the shop and nursery so I could share with you.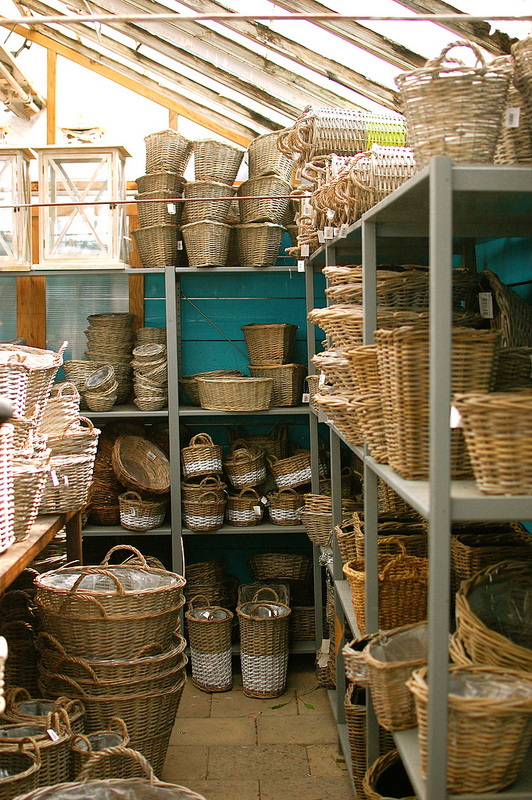 I was amazed by the selection of garden planters. There were shelves of galvanized containers, and large stacks of terra cotta and ceramics. Being super picky about containers, I was surprised to like every one I saw, including these gorgeous dip-dye baskets!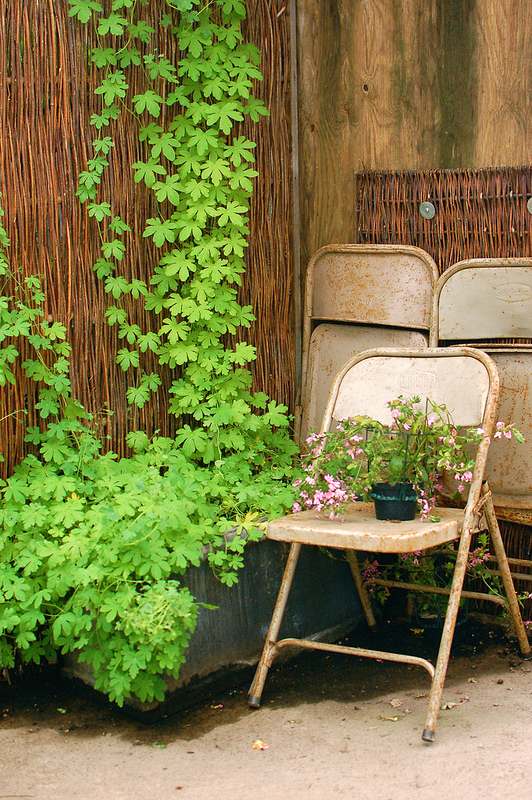 The garden shop feels slightly more rustic than Rosendals Trädgård, with old folding chairs sitting around in little garden vignettes.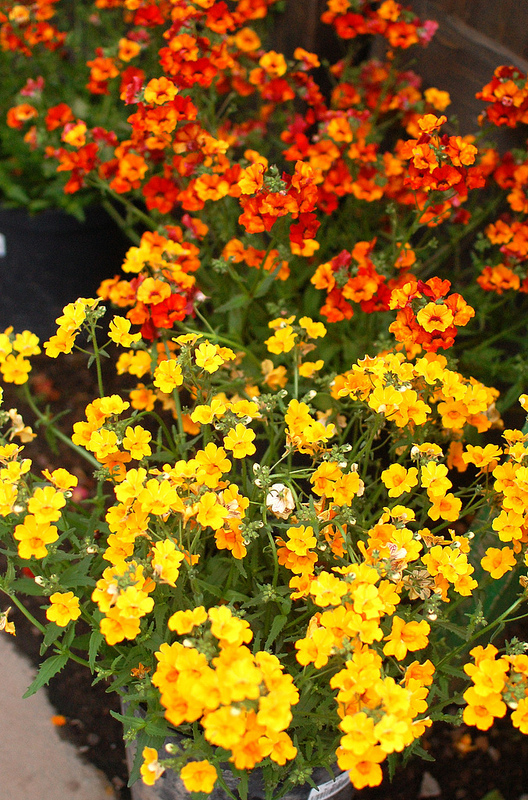 There were several greenhouses full of glorious plant displays!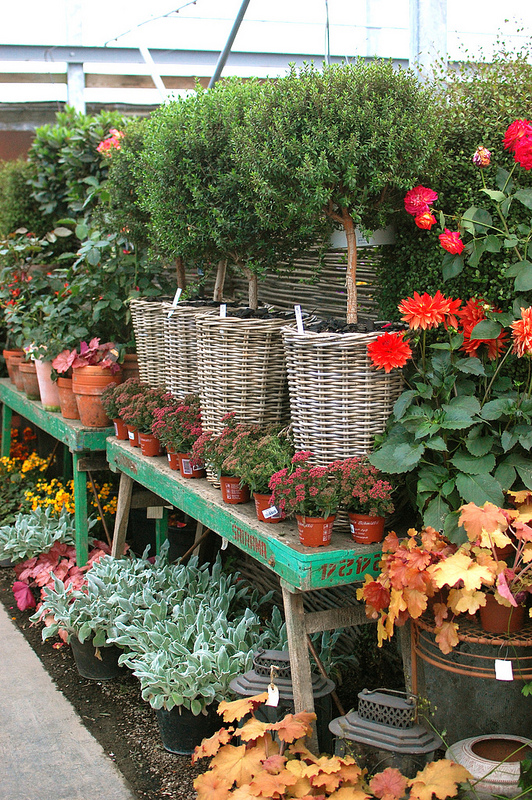 This one with lamb's ears, heuchera, dahlias and boxwood topiaries caught my eye.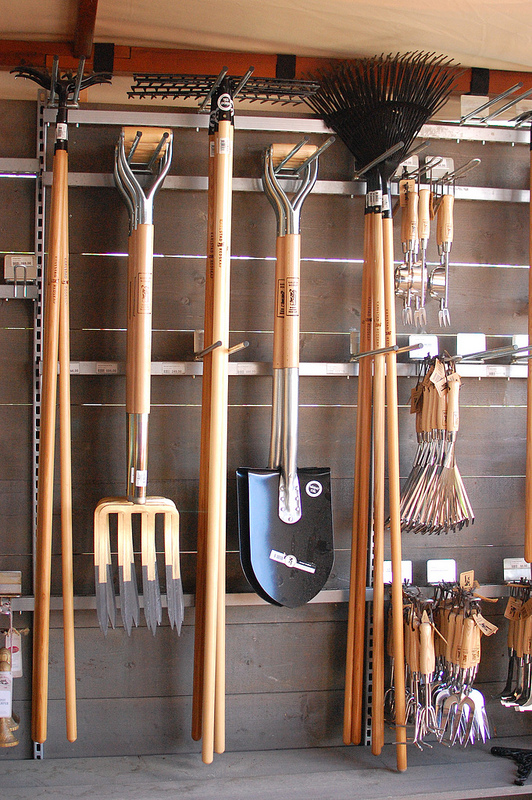 Even the tools were beautiful.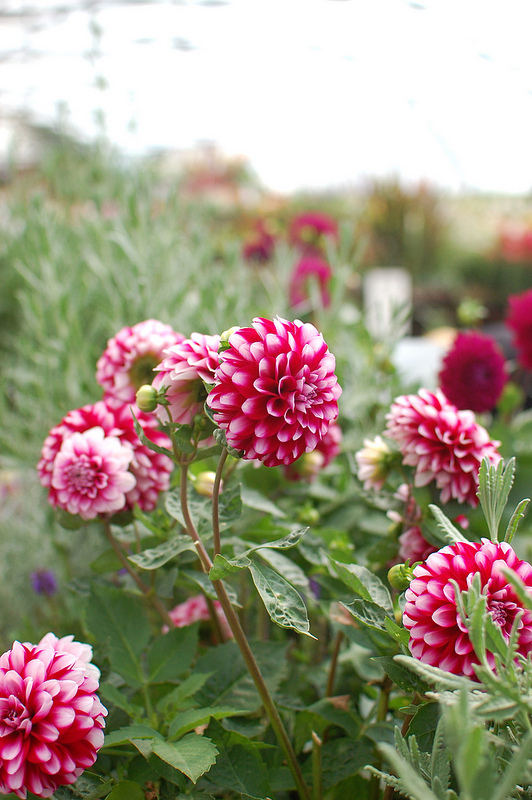 The plants for sale are lined up in old crates.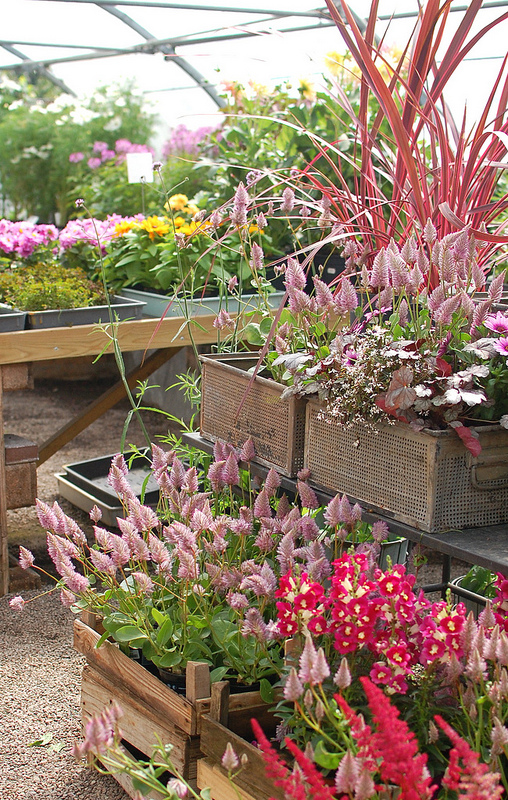 I have to say their cafe is delicous! I had an amazing sandwich on hearty bread with lettuce, lox, creme fraiche, chives and egg. I owe a big thank you to Pia who led me to this lovely place and took time to show me around. If you like this garden shop you might enjoy seeing Rosendals Trädgård (1,2,3), Terrain and Petersham Nurseries. I am kind of obsessed with these lovely garden nursery/shops/cafes! My first real job out of college was actually working for a start-up like this. Anyways, I just can't get enough and I hope you enjoy the photos! 
Photos: Chelsea Fuss.