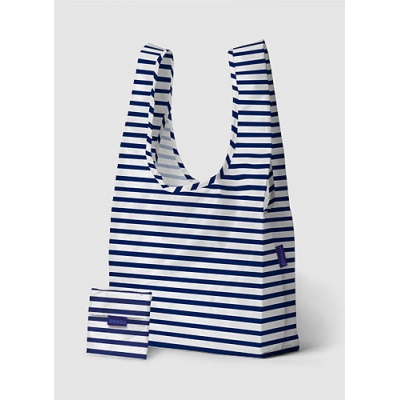 I am really bad about remembering re-usable bags. It kind of feels like this, every time I go through the register. I think having one of these striped bags would be perfect! Oh and this bag is part of my favorites over at Darling Clementine this month. You can see the others here. They are also offering a discount to readers if you'd like to partake! Thanks to Darling Clementine for the May feature!
Discount code:  frolic (10% off entire order until 5/31)
Photo: Darling Clementine/Baggu.