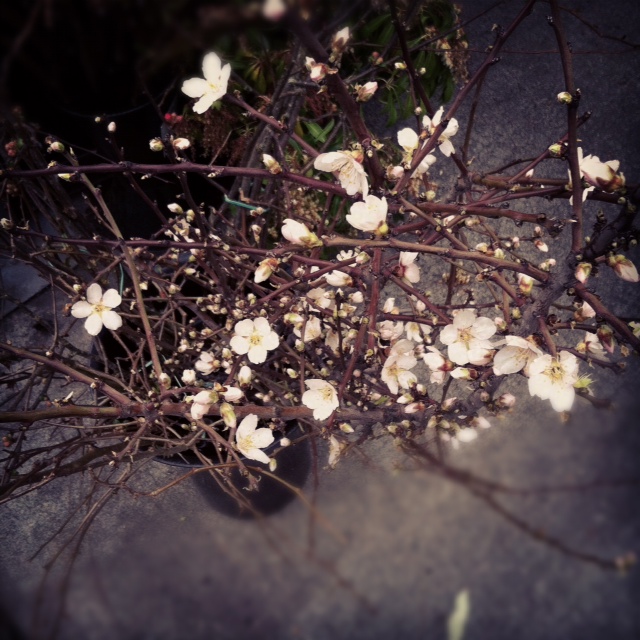 These are some fruit blossoms from a shoot I worked on this week. I have lots of fun DIY projects I've been working on too that I'll share soon. This week I spotted white violets, snowdrops and budding daffodils but we also had a dusting of snow! I am getting anxious for spring over here. Hope you all have a lovely weekend!
P.S. Here are a few of my posts from Babble this week:
Happy springtime clothing that's also warm!  (All under$ $65!)
I love this clever shop from Italy.
The most gorgeous baby clothing, all handmade in New England.
Thanks for reading!
xo
iphone photo by me.