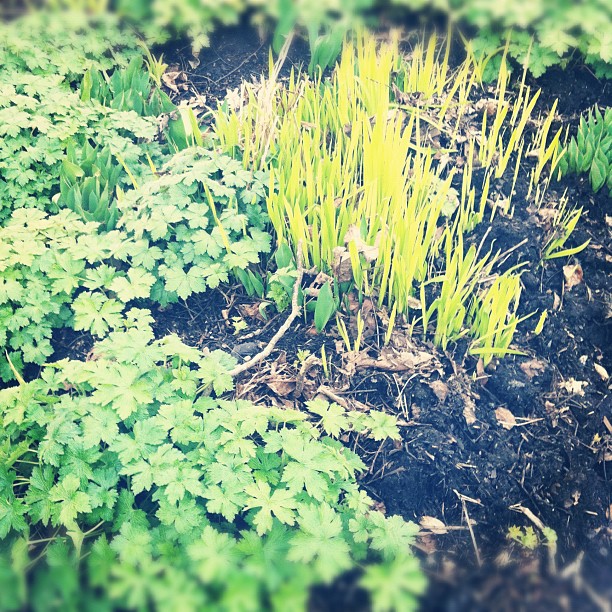 It's starting to look like spring around here and I've been soaking up all the sun I can as I run around town on errands for work. I passed this beautifully well-tended garden on a walk the other day. It's so reassuring to see plants sprouting and flowers blooming at last! Hope you all have a lovely weekend. Here are a few more of my posts I wrote for Babble.
The sweetest little dresses from Liberty of London.
A few of my favorite natural household cleaners.
8 simple, effortless pieces for your closet.
Colorful kids clothing from Denmark.
iphone photo by me.