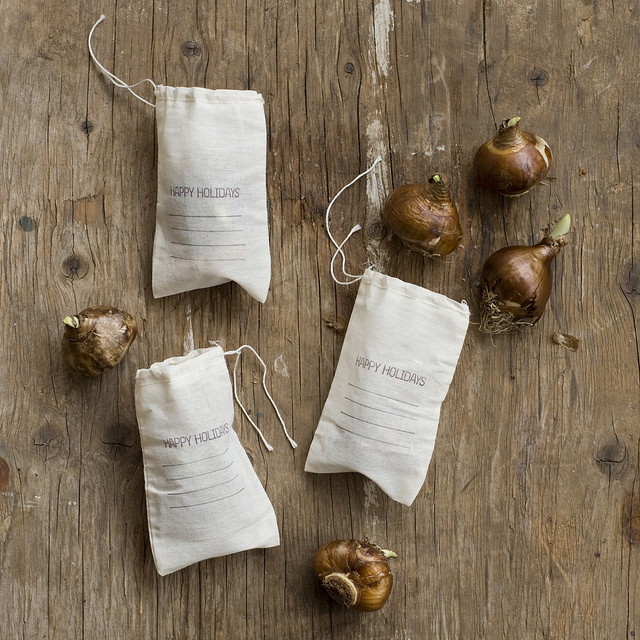 It's time to plant paperwhites! My friend, Joke, made these cute little bulb bags (photographed by Lisa Warninger) and I think they are super sweet gifts for friends and neighbors this holiday season. Here's how to make them: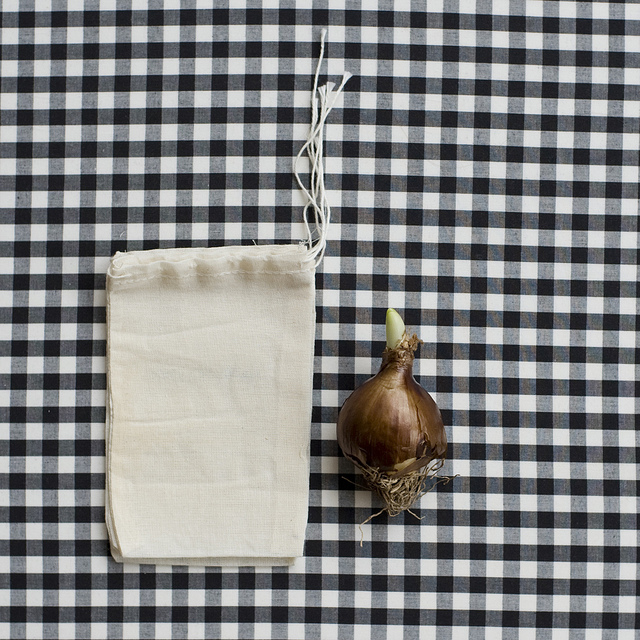 1. Buy muslin bags.
2. Draw lines on the bags using a Sharpie and a ruler.
3. Stamp the bags.  Create a custom stamp using the jpeg below or buy a stamp.
4. Fill bags with bulbs, write a message and give away to friends and neighbors!
Photos: Lisa Warninger. Concept, graphic design and crafting: Tokketok. Styling: Chelsea Fuss.