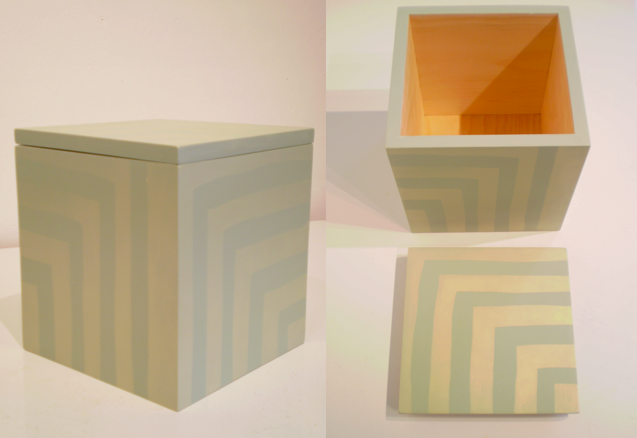 I am excited to introduce new product from my sponsor, Fine Artist Made (read more about their amazing house restorations here). After restoring a very old clock, Joyce and Patrick learned the art of stenciling with metallic powders (popular in the early 19th century). Here, they've decided to reinterpret the early American tradition in a new way, on these wonderful wooden boxes.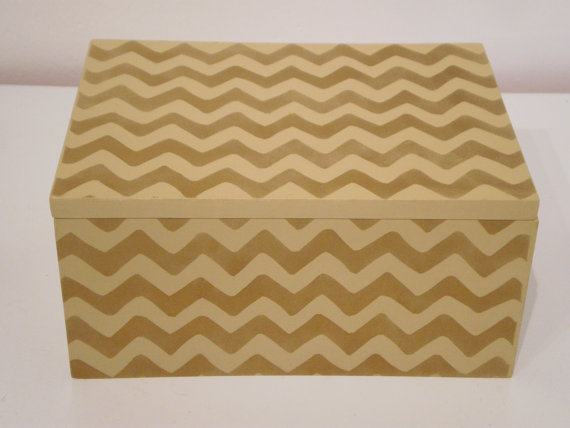 Joyce says, "Our inspiration comes from many sources like; folk art quilts, early American floor stencils and the striking geometric floor patterns of French Gothic Cathedrals." Handmade in Maine with hand cut stencils, each dovetailed pine box is one of a kind, usually under  or around a foot long, and many are perfect for storing paper on a desk (I love this idea!).
Boxes pictured from top:
Silver Lake Box (currently 10% off)
Visit and shop from Fine Artist Made right here!
Photos: Fine Artist Made. This is a sponsored post. Read more about advertising opportunities with Frolic!, right here.